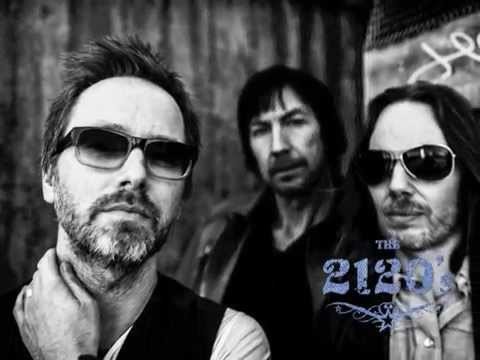 Instantly likable, Christian & the 2120's is here to make some musical waves among the masses. Showcasing their own brand of garage-blues with the release of their album titled Moments, this fun little band from Kalmar, Sweden are all set to get your attention, and keep it.
Choosing a different promotional path, Christian & the 2120's have not focused their attention on one specific track as a single, but rather, they let every song off this well produced album speak for itself. Starting with the opening zinger of a track titled "Where The Sun Don't Shine," this song drips with that whiskey soaked, cocky, blues rock sound that we all love to hear in those awesome dingy nightclubs. With a simple guitar riff, a droning bass line and fitting drums, this song doesn't bring in the wow-factor, but it does entertain nonetheless.
"What Else Is New" is a devious track, with a powerful, socially aware message. As far as singles go, this gritty track is definitely single-worthy, and no doubt will be considered a fan favorite among many listeners. As simple as the opening track, "What Else Is New" doesn't need to bring anything new to the table, really, but it would have been nice to see this song progress into a bit more aggression near the end.
The album truly shines when we reach the fast paced, very Wolfmother-esque track titled "Move On." This song has all the hallmarks of a great track. With steady and fast paced drums, sarcastic vocals and a serious message, "Move On" is a stellar track you won't want to miss.
The final track on the album is titled "Moments," and this song chooses to wear its many influences on its sleeve. There is some Bob Dylan here, The Rolling Stones, and some Bruce Springsteen to fill it out. It starts out slow, but quickly moves into high gear, and although it could have easily been placed anywhere on the album, it is a great way to end this inspired and unique collection.
The album on a whole is a solid gem of a rock album, it doesn't pretend to be anything more than what it is, and if there is anything to say in the way of a critique, it would be that this band would benefit from turning it up a bit more. The songs are generally all potential singles, but that might be the album's greatest weakness, the lack of truly individual songs among the many. If you are a fan of rock music, blues, or anything gritty, then don't pass up the chance to hear Moments by Christian & the 2120's.