First marketed as basketball shoes in 1917, the Converse Chuck Taylor All-Stars, affectionately known as "Chucks", became an American icon in the 1920s. They carried the same basic design for nearly a century, even through the company's bankruptcy filing  in 2001. In 2003, Nike bought Converse for $309 million and were able to increase sales by 20% in 2014 alone. 
The Converse Chuck II redesign is inspired by Nike's Lunarlon technology, which offers great support and comfort to eliminate those aches in the arches of your feet after long wears. The tongue is padded and non-slip, the outer canvas is more durable, and the perforated lining has been upgraded to a micro-suede fabric. The Converse Chuck II was clearly designed to keep up with those who sport a more active lifestyle.
But, fret not, for even with all these amazing enhancements, our beloved Chucks maintain the timeless silhouette that made them famous. Maximizing on a millennial audience, Converse utilized consumer feedback through Twitter and Instagram, in order to improve the shoe, but keep its original spirit.
Perhaps one of the coolest aspects of all this is that when designing the Chuck II, Nike's marketing department infused their intense creativity with the characteristic, laid-back style of Chucks to truly give a new attitude, to match the new design.  I feel that this Nike shake-up is just what was needed to make Chuck-Lovers fall in love all over again. Take a look for yourself below.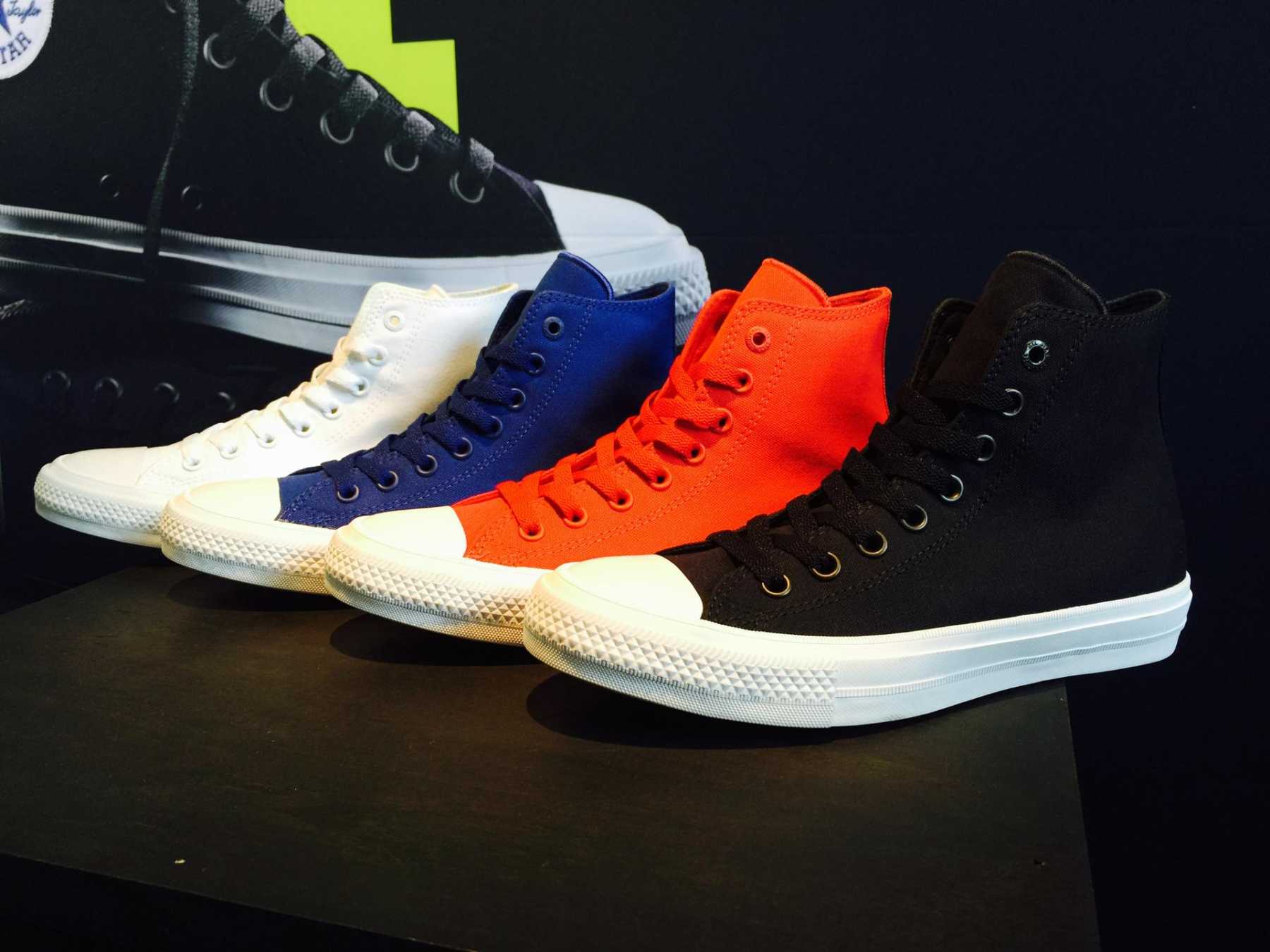 Photo courtesy of BostonGlobe.com
The Chuck II will be available Tuesday, July 28 at Converse retail stores, select retailers, and online on Converse.com. Low-tops will cost $70, and high-tops will be $75 (suggested retail price,) and you can choose from four colors: black, white, red and blue.
Will you be first in line to buy a pair of Chuck IIs? Tell us in the comments!