Hello Conviction fans! Are we ready for "A Different Kind of Death?" Last week, the Conviction Integrity Unit figured out who really kidnapped Sierra and managed to free their client. Maxine is taking pills and is slowly repairing her working relationship with Sam. However, things didn't end on a positive note for Hayes and Wallace. She's mad at him again, but we'll have to see how long it lasts.
The Case: "A Different Kind Of Death"
Wallace seemed to forget that Hayes was in charge of choosing cases for the CIU, and he showed up with a case of his own. Since Wallace is working the case with the team, Hayes won't have to waste time going to see him.
A death-row inmate, Earl Slavitt, will to die in five days unless the team can prove he wasn't responsible for the death of the Assistant US Attorney (AUSA) who prosecuted him for fraud. The victim, Tom Ford, is a college friend of Wallace, and, since Tom didn't agree with the death penalty, Wallace and Tom's widow want to make sure Earl is really guilty.
Tom was shot in the head but survived the shooting. Two years later, the bullet fragments in his brain shifted and killed him.
Earl has no alibi, and the weapon is completely untraceable since the gun was pieced together from spare gun parts. Earl was in prison for white-collar crime, but it's possible that he could've learned how to build a gun in prison. Earl also sent Tom threatening letters.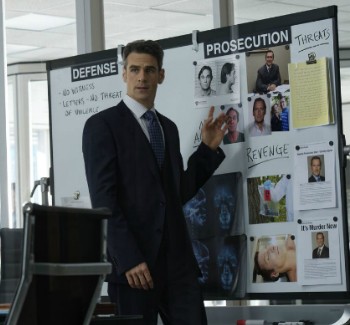 ABC
Hayes and Wallace meet with the AUSA (Bill) who convicted Earl, and she receives a phone call from Frankie about new evidence. An unopened letter was found in the files brought in by Tom's wife. The letter writer confessed to shooting Tom and mentioned details about the shooting that were not released to the press.
Hayes and Wallace travel to Indiana to meet with Earl. They let him know about the letter, and Wallace isn't convinced that it proves his innocence. Earl seems pretty even keeled; he's resigned to people thinking that he's something he's not.
Sam files for a stay in execution, but it's not granted by the judge.
Hayes is desperate to prove Earl's innocence and even begs the Superintendent of the prison to make a mistake with the pre-execution process because one mistake would buy them a month. The Superintendent assures Hayes that all steps were properly followed.
Hayes and Wallace make their way to their hotel, and, due to an odor problem in Hayes' room, she demands they switch rooms. She seems disappointed when Wallace gives in without a fight. They snark at each other a little, which is basically the same as flirting, but nothing happens.
The DNA evidence found on the letter belongs to a hitman named Harold. He was in jail at the same time Earl was serving his sentence for fraud, and the two were released around the same time.
Hayes ditches Wallace, so she can talk to Earl alone. He denies hiring the hitman, and the two bond a little over having songs stuck in their heads. Hayes lets him know that, if she can prove he didn't pay Harold, she can free him. He doesn't have his financial records but says that his ex-wife may have them.
Unfortunately, Earl's ex-wife and son have zero interest in helping Earl. Not that it matters -- she trashed his financial records years ago -- but she does reveal that Earl had an affair with an accountant at work, Nina Chen.
Sam and Maxine meet with Nina. She doesn't think that Earl's boss framed him for fraud. There was an internal memo to support her theory, and, even though she gave it to Tom, the memo never made it to trial. The missing evidence makes Hayes question Tom's character. Wallace doesn't buy it but considers it when Bill hints that Tom took bribes. This means that he could have taken a bribe to pin the fraud on Earl.
Hayes is on the phone with Sam, walking him through his impending meeting with judge about a stay of execution. As much as Hayes likes to mess with Sam, she's genuinely afraid he's going to mess it up. Sam finally gets fed up with her and hangs up with her.
Wallace overhears Hayes' end of the conversation and calls her obnoxious and rude. She calls him a flatterer. Bickering is definitely foreplay for the two of them, but, once again, nothing happens.
Nothing was found in Tom's financial records around the time of Earl's case. However, Tess discovers that Harold received nineteen payments of $2000 via money orders. She's looking for the serial numbers to find out where they were purchased.
Sam senses that something is off with Maxine, but she denies that anything is wrong and shifts the conversation back to the case.
Sam calls Hayes with the good news that the judge granted them the stay. She shares the news with Wallace through their adjoining doors. The conversation quickly shifts to their failed relationship. Wallace reveals that he and Naomi are moving to New York together. Hayes reluctantly admits that Naomi is better for him than she is. Wallace asks if commitment still freaks her out. She says it depends on the person. It looks like something could happen between them, but the doors remain closed.
The next morning, Wallace enters her room uninvited. She thinks that he's there to make a move, but he tells her that Bill appealed the stay, and it was lifted.
Time is running out for Earl unless they can find out who killed Tom. Hayes even calls her father for a favor, but he won't call the President to intervene.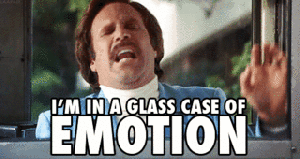 ABC
Hayes and Wallace are apologetic when they meet with Earl. Hayes vows to fight for him until the last-minute. She offers be at the execution, but he doesn't want her to see him like that. They hug and she apologizes for what she said earlier about there not being a heaven.
The team looks defeated and stressed, but they're trying hard to overturn Earl's conviction but can't seem to find anything. After Earl has his last meal, the execution is about to start.
The CIU finally gets the break they've been looking for when Hayes notices something about the money order purchase locations. She suspects Bill of hiring the hitman.
Hayes learns that Nina only thought she gave the memo to Tom, but Bill was impersonating Tom and buried the letter. Bill took the bribes and had Tom killed.
Hayes immediately calls Wallace, but he doesn't answer his phone. He's finally able to check his messages as Hayes arrives. Unfortunately, it's too late.
The entire team is distraught about an innocent man dying. Maxine is about to take another pill, but Sam is there to stop her. He tells her he's not cleaning up her mess again.
Wallace and Hayes are in their respective rooms, and he's talking to her through the door. He wants her to open the door. They were too late to save Earl, but they have Bill on capital murder charges. Hayes tells Wallace that he wanted the truth, and she found it, but Earl died anyway. She's doubting her ability to do the job, and she finally opens the door. She's emotionally spent, and Wallace comforts her. It isn't long before a hug turns into a kiss.
Final Thoughts On "A Different Kind Of Death"
This week was an emotional rollercoaster that I wasn't prepared for. I had gotten used to the CIU finding out the truth, which they did, but I counted on Hayes being able to contact Wallace in time and Earl not being executed. I should have known something would go wrong when Hayes was so certain of his innocence and so desperate to prove it. I can't even be excited about her and Wallace kissing because I'm upset about the execution.
There were some background scenes involving Harper's Senate race. She's leading in the polls, and Wallace reminded Hayes that her work with the CIU probably helped her mother.
However, I am thrilled that Sam trusted his instincts about Maxine. He noticed something was off with her and persisted until he discovered that she's taking pills again. He mentioned not wanting to clean up after her, again. Maybe we'll learn more about what led to Maxine's retirement.
Conviction is on hiatus for about a month before moving to Sundays at 10pm starting January 1st. The final four episodes of Season 1 will air on Sunday nights.