Cordelia & The Buffalo are as refreshingly unique on stage as they are in name.
The six-piece band have roots in all corners of the globe: Japan, Mexico, Alaska, Norway, and Venezuela to be exact-- and they recently brought that amazing diversity to New York City for a night.
Late last month, they played their first show in the city that never sleeps to an enthusiastic crowd at Rockwood Music Hall, showcasing a dynamic mix of indie, electronic, and soul that none of us could help but love.
"Hands Like Guns" stood out during their seven-song set.
Lead singer Cordelia dedicated the track to her brother and father, who were watching from the balcony. As its title alludes, the song is a beautiful piece that tells a story about the unrest in her home country, Mexico.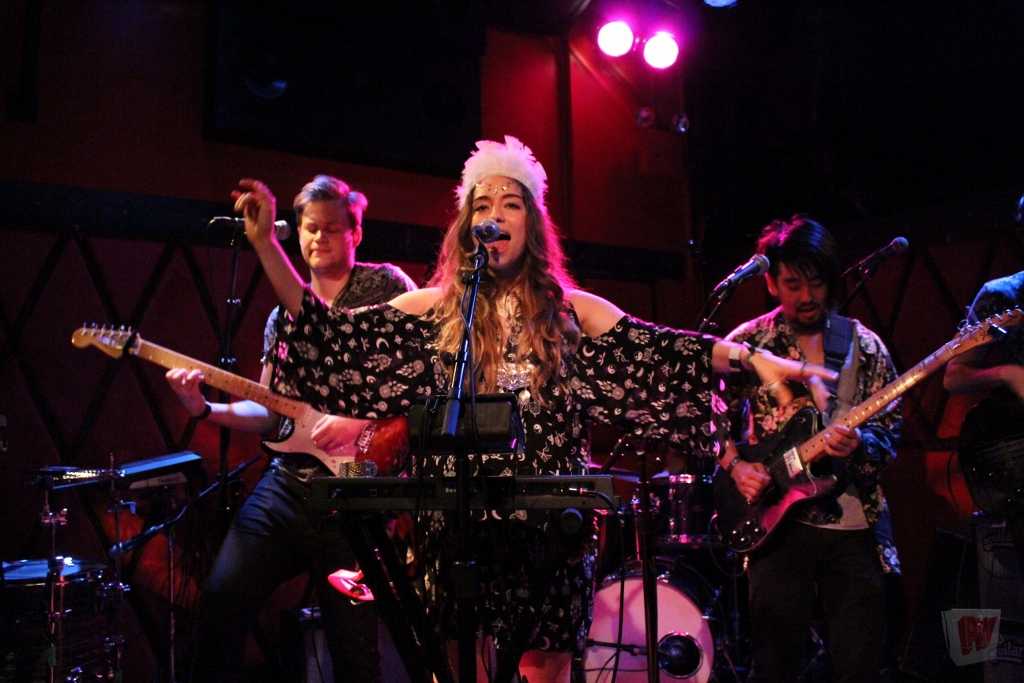 Credit: Stefanie Ponce for PopWrapped
"7th Sea," featured as a sports anthem for this year's Copa America, was a treat in a different way. It started out slow and easy, eventually turning into an upbeat dance track that sounded amazing in a live setting.
It's currently a free download on their SoundCloud, so grab it while you can!
The combination of Cordelia's powerful, yet soft voice, and the instrumental energy that Diego (drums), Rodrigo (guitar), Dan (percussion and sample trigger), Dag (bass), and Yusuke (guitar) wove effortlessly in that small venue was one I'm grateful to have witnessed at Rockwood.
One of my favorite parts about a live show is watching the musicians sincerely vibe out and lose themselves in the music, because that ultimately moves to the crowd, and it's hard to resist.
That certainly happened, and it was awesome to be a part of.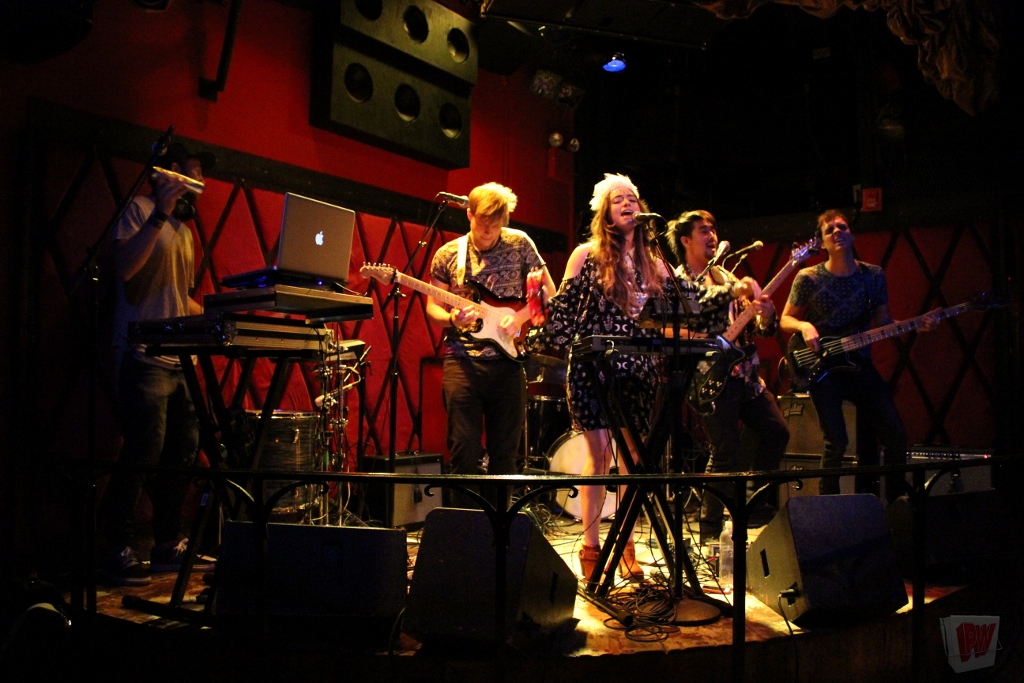 Credit: Stefanie Ponce for PopWrapped
Listen to their self-titled EP below, and let us know what you think! Then support great music and buy it on iTunes.
Keep up with Cordelia & the Buffalo on their official website.
*Note: an earlier version of this article labeled Cordelia & The Buffalo a five-piece band. However, they actually have SIX amazing members!