Cosplay is always a popular component of any fan convention. As more professional and amateur cosplayers flock to Fan Expo Canada in Toronto, it was nice to see steps taken to create a more friendly and enjoyable environment for them. Throughout the convention center were banners proclaiming "cosplay is not consent" and to respect their right to say no to photos. There was also a separate lounge for cosplayers to relax in or adjust their costumes. Enjoy our gallery of cosplay photos from Fan Expo 2016, and maybe something will inspire you to dress up next year!
Rogue and X-23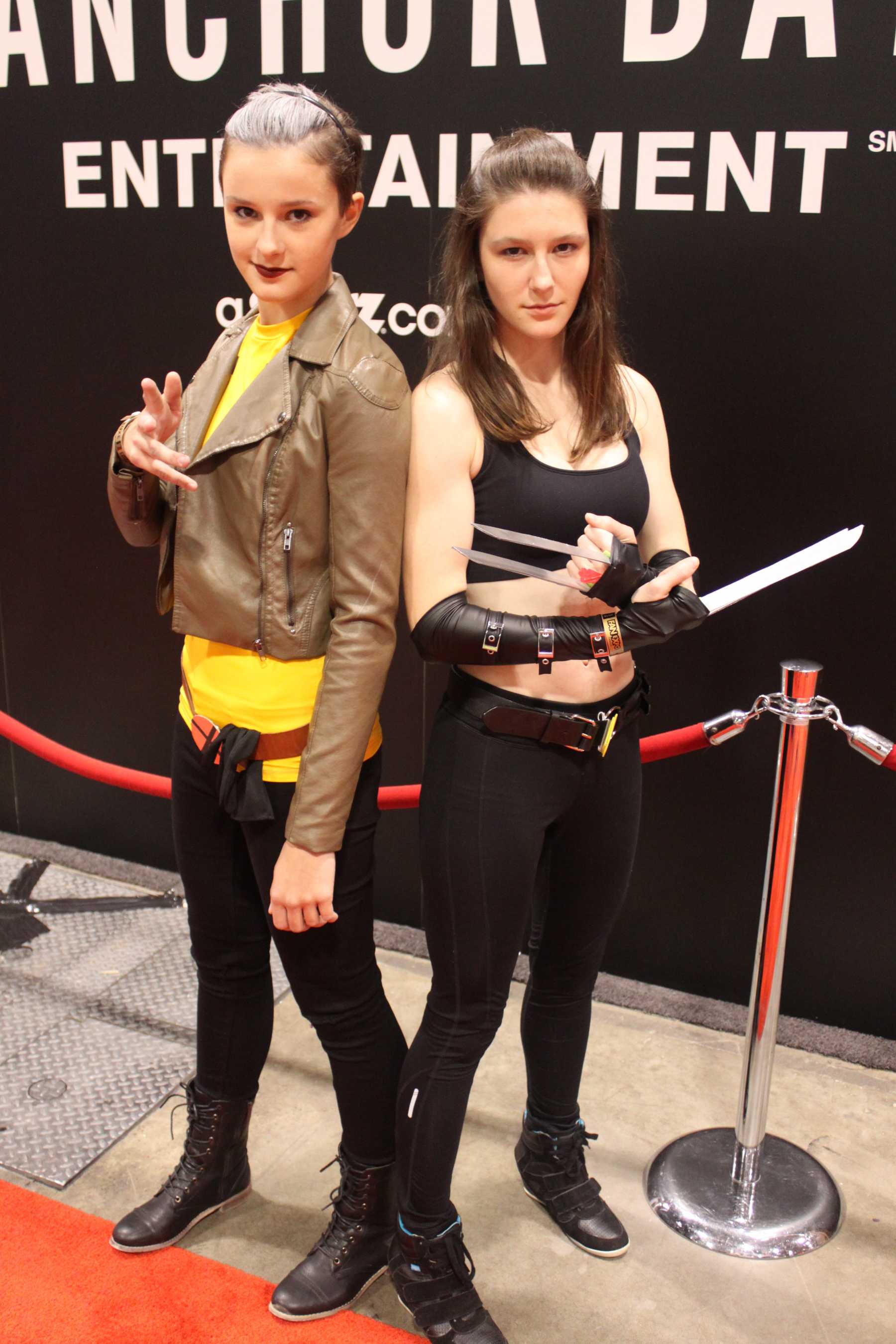 Rilakkuma was at the convention all weekend. In some cosplay inception, I saw Rilakkuma wearing a costume on Saturday, but couldn't get a photo.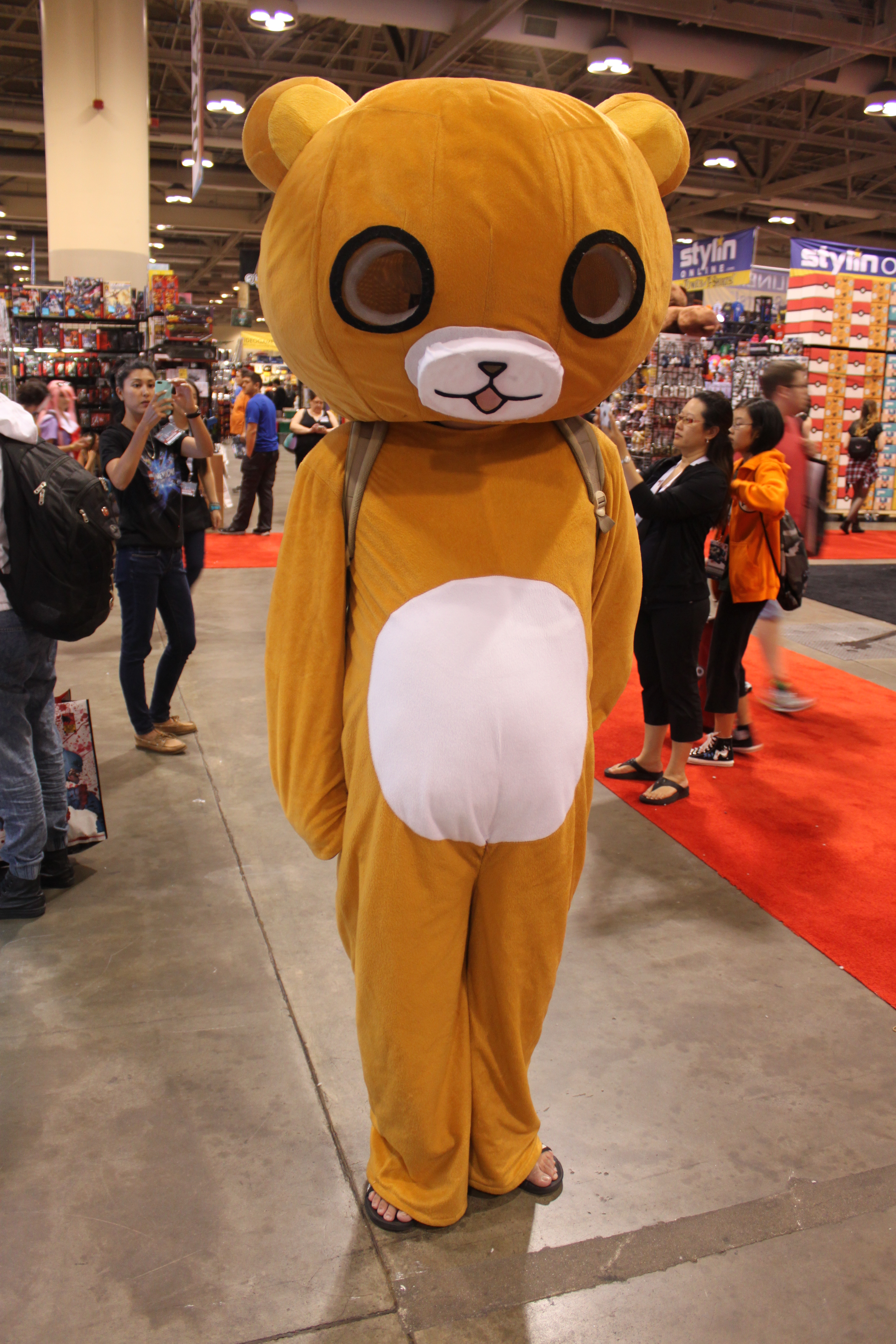 Rey may be a Mary Sue, but she inspired many girls young and old to dress up for the expo.
She wasn't as popular as Rey or Harley Quinn, but there were more than a few Judy Hopps from Zootopia.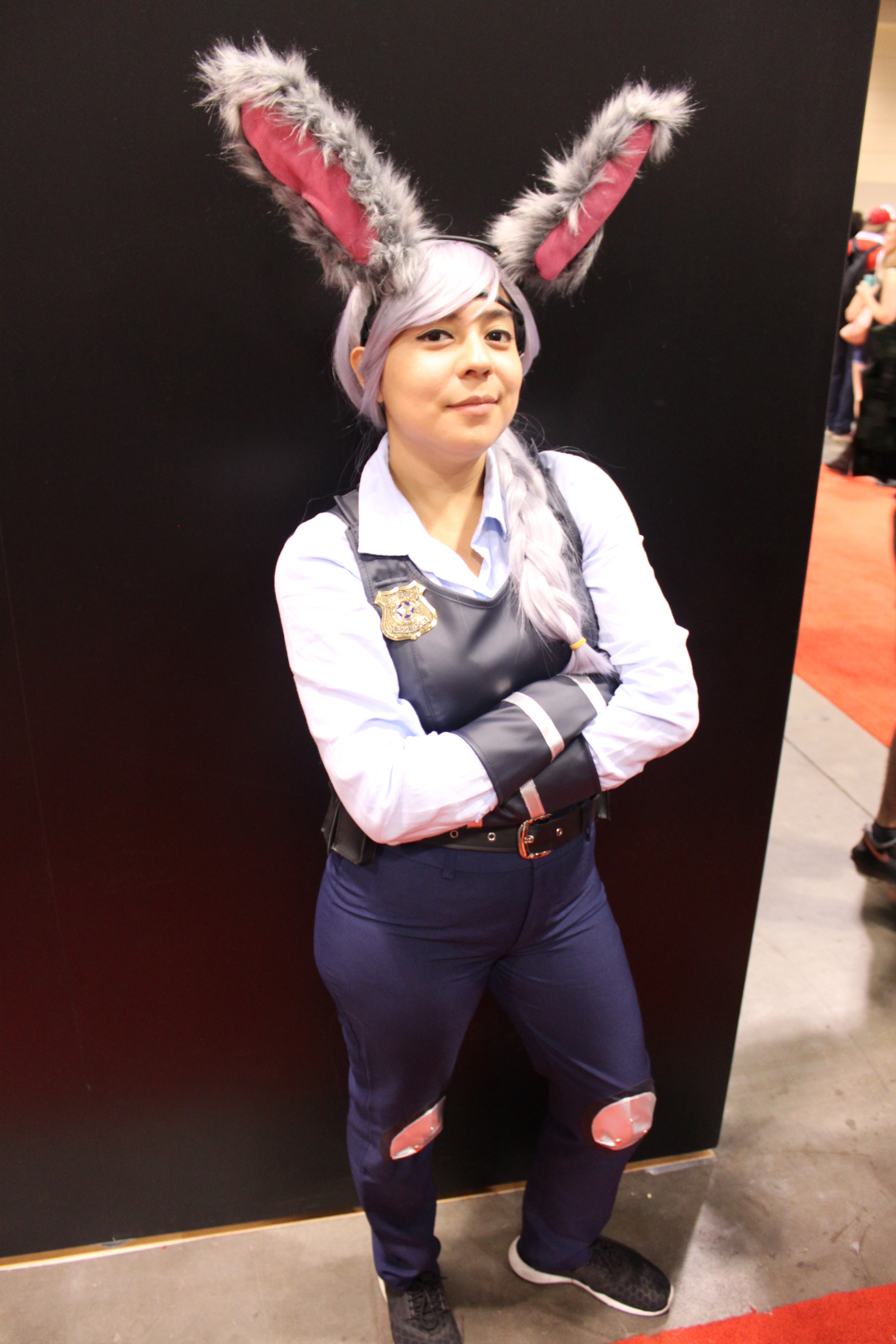 Check out our gallery below of some of our favorite cosplay, featuring Catwoman, Classic Catwoman and Batgirl, the staple of 90s X-Men: Jubilee, Afro Samurai, Poison Ivy and The Penguin (with an amazing prosthetic nose), professional cosplayer Andy Rae as a gender-bent McCree from Overwatch, Hades from Disney's Hercules, an amazingly accurate-looking Holtzmann from the new Ghostbusters and Kevin (Chris Hemsworth's character), Officer Jenny, Steve Zissou, Harley Quinn, the Statue of Liberty from The Purge: Election Year, Raoul Duke from Fear and Loathing in Las Vegas, the unbeatable Squirrel Girl, a creative Ninetales Pokemon cosplay, steampunk Tinkerbell and Peter Pan, Doctor Octopus, Daredevil, and King Pin!
[gallery type="slideshow" ids="144283,144281,144279,144278,144277,144274,144273,144272,144271,144270,144268,144267,144266,144265,144264,144263,144261,144260,144259,144257"]
At every convention, there are always a few costumes that look amazing, but you don't know who they are. Here are a few unidentified cosplays. If you know who they are, share in the comments!
Edit:
an earlier version of this post mistakenly referred to Rilakkuma as Pedobear. Thanks Molly W for the catch!