May the force be with you...and may it also be with your makeup bag!
Promotion for the new Star Wars film is starting, with a unique line coming to makeup aisles! Covergirl, in partnership with Lucasfilm, released photos of the line on their Instagram. Needless to say, the colors and the ad campaign are staying true to the feel of the film franchise.
https://instagram.com/p/6U3toqpSLr/
The Covergirl collection includes ten different collectible mascaras, each adorned with a different iconic quote. There are also some bold and fun lip colors, like an opaque silver and a frosted lilac. Top the look off with one of three nail polish colors to choose from, and you're all set!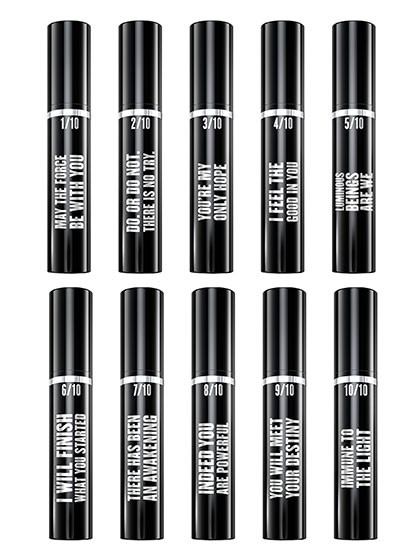 Courtesy of allure.com
Stay tuned for the Covergirl collection, coming out September 4th. Are you excited for the Star Wars line? What's going to be your go-to purchase? Let us know in the comments below!