Jonathan Frahm
Staff Writer
@JNoodles_
In the new day and age, maternity photos are becoming more and more common. They're typically tastefully-taken, self-confidence-imbuing pictures celebrating a woman's body in all of its stages, but not every pregnant mother wants to take them.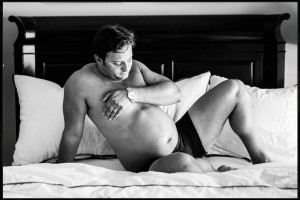 Courtesy of Reddit user DruishPrincess69
While that's perfectly fair, Reddit user
DruishPrincess69
decided to take the situation by the horns. When his wife wasn't warm towards taking said photos, he decided that he'd take the reins and prove once and for all that, hey, dads can take maternity photos, too! Just because you aren't pregnant doesn't mean its not impossible to create an... inspiring... set of pictures, as he proves below: [gallery type="slideshow" ids="54985,54986,54987,54988,54989,54990,54991,54992,54993,54984"] So, what do you think PopWrappers? Cute, weird or just plain wacky?! VOTE BELOW! [yop_poll id="39"]
Keep Up With PopWrapped On The Web!