Season 2 of The CW's The Flash will introduce viewers to two comic speedsters, Keiynan Lonsdale's Wally West and Jay Garrick as played by Teddy Sears. The network recently released the first image of Sears as Garrick in a promotional poster modelled after an iconic cover from the comic series and features both Sears as Garrick and Grant Gustin as the show's titular The Flash. That particular issue, entitled "Flash of Two Worlds" introduced the concept of parallel universes to DC Comics and paved the way for endless crossover events. Executive producer Greg Berlanti confirmed that the resemblance wasn't an accident and that the scene depicted "is an actual moment from an early episode".
In the so-called Golden Age of comics, Jay Garrick is the first person to hold the mantle of the Flash and lives on Earth-Two, in a parallel universe. His powers aren't acquired through an accident but given to him by the god Mercury. The show imagines Garrick as a mysterious stranger with a warning for Team Flash about a danger they can't face alone.
The season finale hinted at Garrick's introduction by having his iconic helmet come through the portal. The next season is said to explore the multiverse, and the existence of Earth-Two in particular, in greater detail. In addition, the villain Zoom will also play a key role.
In other casting news, The Flash will also introduce Patty Spivot, played by actress Shantel VanSanten. In the comics, Spivot worked as Barry Allen's assistant and fell in love with him, though she decided to remain friends in light of his obsession with his mom's case and, later, his love for Iris West. In the series, she's a police officer who is obsessed with metahumans and has a keen interest in science. It appears that she'll be the replacement for Detective West's (Jessie L. Martin) former partner, Eddie Thawne (Rick Cosnett).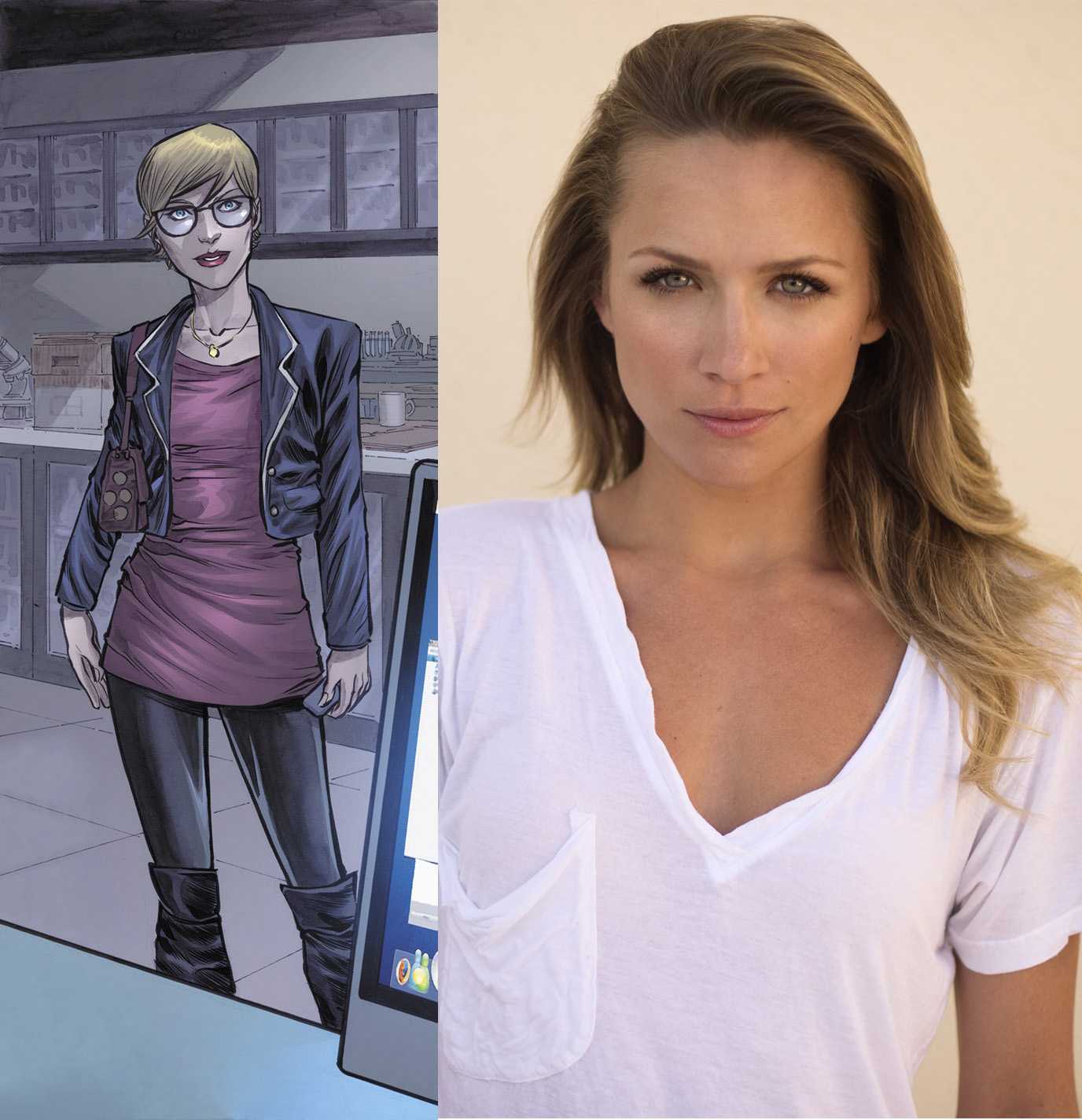 Courtesy of ign.com
As a huge fan of both DC Comics and The Flash, this new poster has me personally exceptionally excited for the upcoming series. Exactly how will Earth-Two be introduced? Will Jay Garrick be the speedster from the comics? Let us know your thoughts!