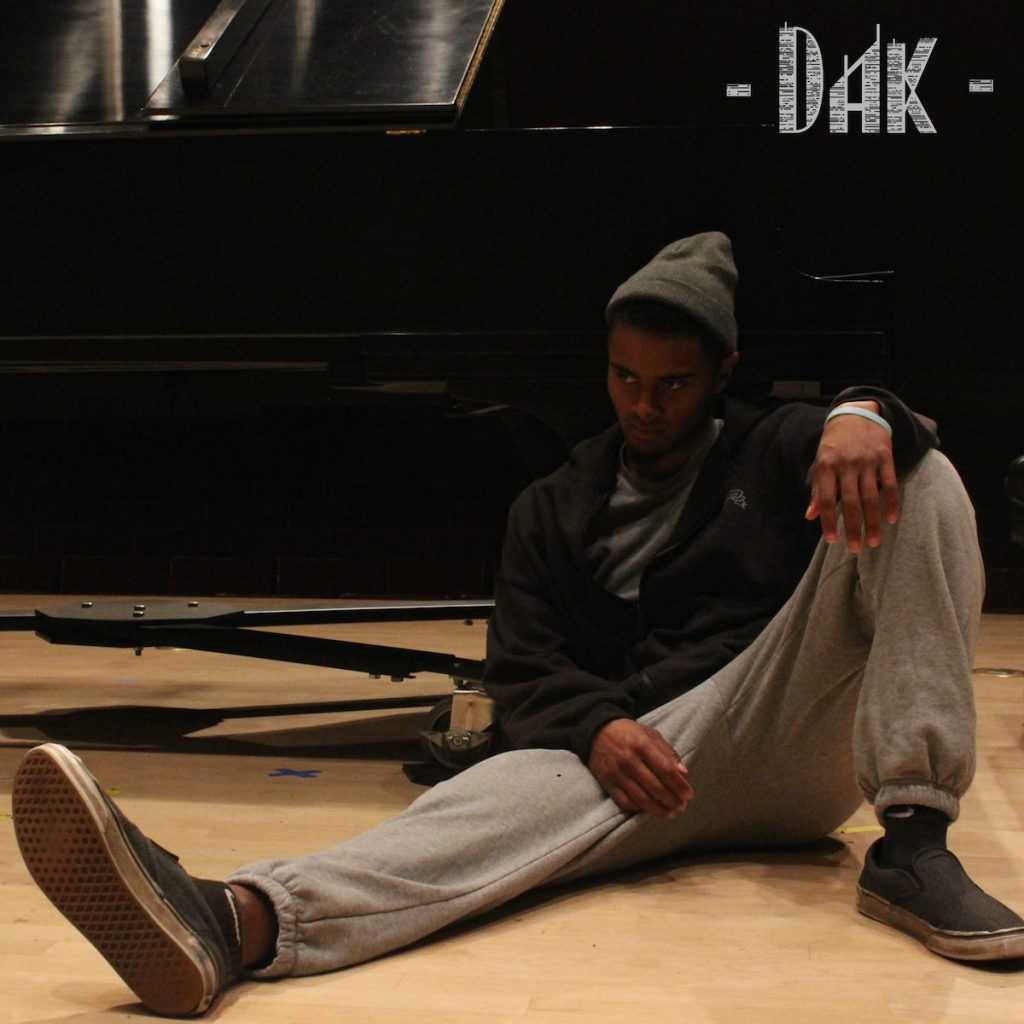 Commanding one of the smoothest hip-hop voices around, Dak brings us, all the way from LA, your next favorite hip-hop album. Releasing his socially aware and inspired EP titled 2 Face, Dak is clearly on a mission to be heard.
The opening track titled "Distracted" (featuring Brenna Feeney) is a bit of a hip-hop history lesson. It bravely casts aside the usual hard hitting and heavy club beat for something a bit slower. The lyrics are thoughtful and personal, not feeling the need to sell us on ego, Dak ends up focusing on a song that feels more like a vulnerable diary entry. Adding the beautiful vocals of Brenna Feeney was a stroke of true genius, she compliments the trendy sounding "Distracted" by not overstepping her obvious vocal skill, and what we end up with is a song very easy to absorb.
The lead single is called "Draining Me," and although it would have not been first choice for a single, this one has more of what we see going on in the hip-hop industry right now. A club style beat, layers of ego mixed one on top of another, but still very effective as a catchy track. Although I didn't personally connect with this particular song, I am sure that this track will resonate with a large audience.
"Pain And The Pleasure" is a lot like the opening track "Distracted," minus the female vocals, but with a bit more attitude. Much like the first track off this gem of an EP, the production and choice of samples are right on point, and the way Dak places together his aware lyrics is a fresh change from what is spinning on the radio these days.
The final track, titled "Audition," is heavy on the piano, and very much the album's anthem track. As my favorite song off of the 2 Face EP, this one speaks to the artist inside, and it makes you want to pick yourself up from doubt and keep moving forward, keep pushing. The lyrical delivery is in the vein of Eminem, without the grizzled yelling that Mr. Shady is known for. From start to finish "Audition" is a true journey of the human spirit, and simply put, this is a song you shouldn't miss out on.
For some, the 2Face EP might fall a bit on the light side of music production, it might come off a bit reserved at times, but to me this album has a quieter strength, and a more methodical delivery in its anger and hope. No matter what type of hip-hop you are in to, this is a truly inspired album that deserves your attention.