A young Filipino boy is receiving dozens of monetary donations and school supplies after a photo of him studying in the streets went viral.
The photo shows nine-year-old Daniel Cabrera studying by the light of a McDonald's in the city of Mandaue. The picture was posted on Facebook by college student Joyce Torrefranca, who wrote the caption 'I got inspired by a kid.'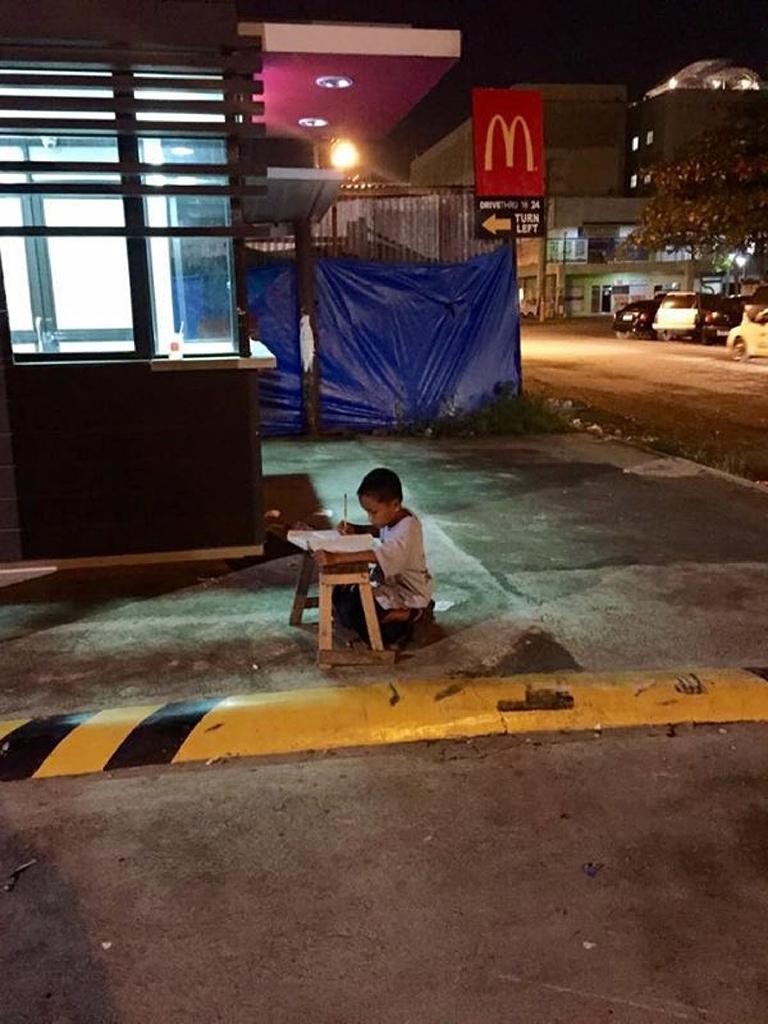 Credit: Yahoo
Cabrera's family, which includes his mother and two siblings, have been living in a local store after their home burned down five years ago. Their father passed away in 2013, and their mother makes around $1.75 a day at the store.
Daniel, who wants to become a police officer, has been described as determined and focused by his mother. Along with the donations, he has also received a scholarship to help him though college. His story is inspiring other kids in the area to work hard in school and not give up on their education.
Other donations include money for the local church and welfare offices, along with school uniforms and a reading lamp.