Has Daniel Radcliffe left the acting world to pursue reception duties?
Oh fear not, lovely Radcliffe fans!
The 25-year-old Harry Potter actor took on the role of Nylon's reception for an hour unbeknownst to clients and the company's own employees with hilarious results.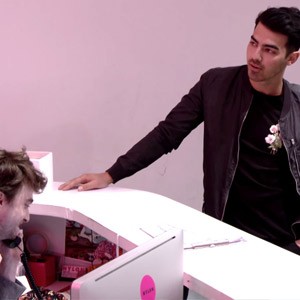 Courtesy of www.at40.com
According to the actor, it was the hardest work he has ever done.
"I don't know how you fucking do this, " Radcliffe cried out, "I really don't Lauren...this is.....People come in and you just need to know what they need. It's terrifying!"
But despite the pressure, the actor seemed to be handling it well, even posing for pictures and slowly getting the hang of things while original receptionist Lauren was away.
Check out the video below!
https://www.youtube.com/watch?v=qM2uXBcfLCs