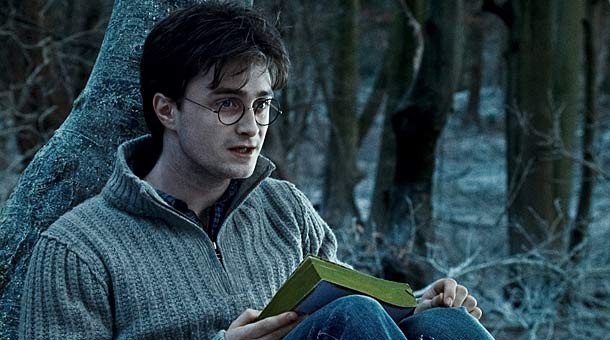 When asked if he would ever consider playing the Boy Who Lived again in future movies, Daniel Radcliffe did not say no.
He also did not say yes.
According to an interview with Radio Times, Radcliffe confessed his decision "would depend on the script. The circumstances would have to be pretty extraordinary. But then I am sure Harrison Ford said that with Han Solo and look what happened there! So I am saying, 'No,' for now but leaving room to backtrack in the future."
If those "extraordinary circumstances" involve the same ending Han Solo had, can we opt out of the new movie?
Radcliffe has spent a good portion of his life as the boy wizard and vanquisher of Lord Voldemort. For many, he cannot be seen as anyone else, and he finds it a tad frustrating.
"I actually didn't consider the connection to magic until somebody pointed it out to me," Radcliffe said when someone pointed out the magical connection in his post-Potter filmography. "They were like, 'You are going to get loads of questions about magic again,' and I went, 'Oh, damn, I guess I am!'" 
While it may take us a while to see Radcliffe's Harry Potter on our big screens again, we can still see him in other films. Radcliffe is currently starring in two movies, Now You See Me 2 and Swiss Army Man, the latter of which opens tomorrow (July 1).
In the meantime, fans of the wizarding world will have to content themselves with another Potter actor taking the stage in Harry Potter and the Cursed Child. This play, penned by Rowling herself, takes place almost two decades after the Battle of Hogwarts, and follows Albus Severus Potter, Scorpius Malfoy, and the other children of the original Trio and their classmates.
Fans can also visit the Wizarding World of Harry Potter in Orlando, Florida and Los Angeles, California. Those who don't want to make the trip can log onto Pottermore and read JK Rowling's new content.
Unfortunately, it does not look like Daniel Radcliffe will be shrugging into his Auror uniform anytime soon.