Harry Potter star Daniel Radcliffe is growing as an actor, and in an effort to spread his wings even more he seems to be taking on grittier and more diverse roles.
It's a smart move for the actor, knowing full well that he may need to distant himself from his iconic role as Harry Potter in order to keep his career moving forward.
For his upcoming film Imperium, Daniel Radcliffe will be playing an FBI agent recruited by a senior agent played by Toni Collete. His goal will be to infiltrate a group of Neo-Nazis building a bomb.
The trailer had just been released, and in it we see Daniel's seeming idealistic character come to terms with the extremists he is trying to win over.
"It was inspired by real events and co-written by Michael German, a former agent who spent years inside the Neo-Nazi movement," says Daniel Ragusiss, the movie's director. "Daniel Radcliffe plays Nate Foster, the agent. His greatest strengths are his intelligence and his people skills; I learned from Michael that actual undercover agents are primarily master manipulators — able to win confidences, control situations, and out-think the enemy, even when mortal danger is staring them in the face."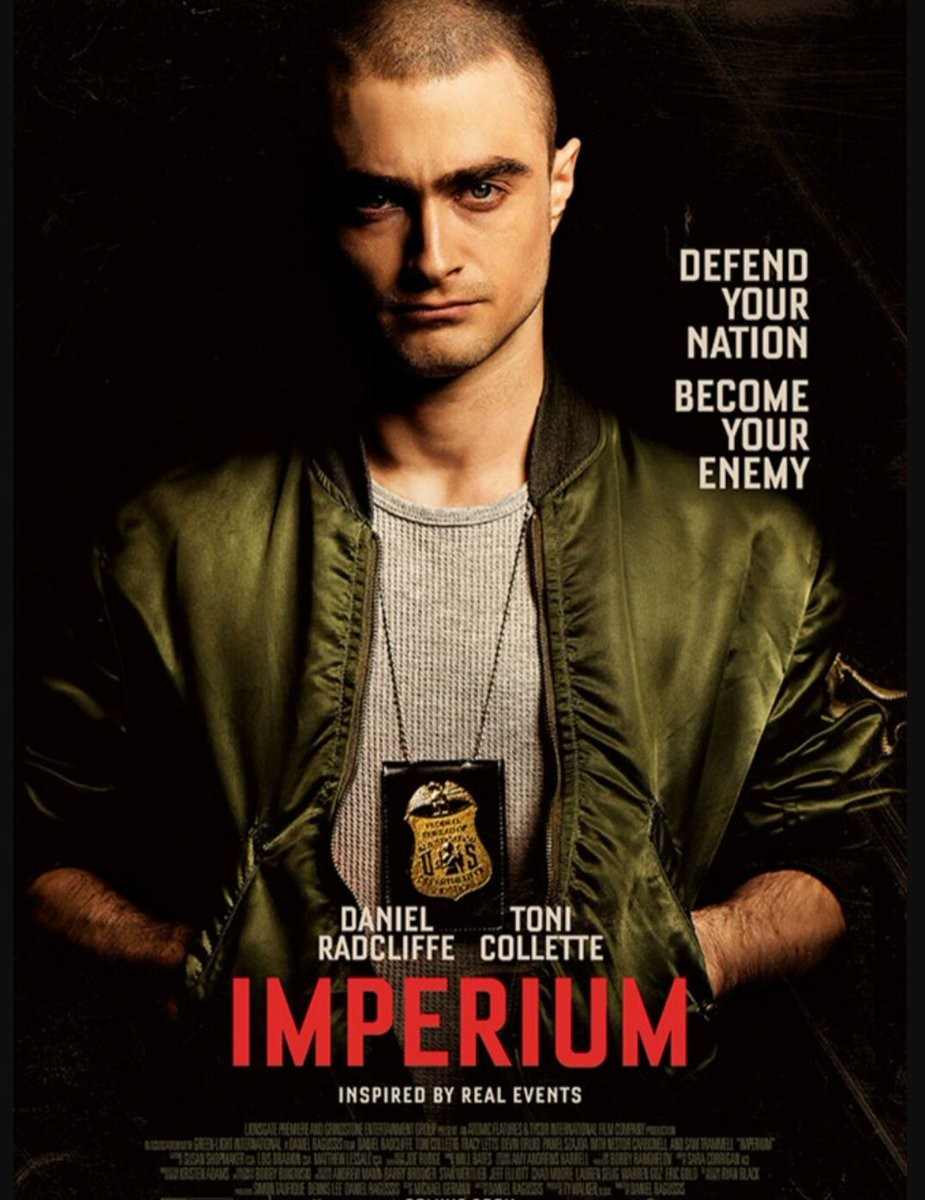 collider.com
"Toni Collette plays Angela Zamparo, his case agent and supervisor. She's spent years focusing on white supremacist terrorism and is really the only person out there that's focused on keeping Nate alive" he explains.
But for those who are slightly worried that Radcliffe may have decided to shun the part that made him famous, fret not. He has recently stated that he is not ruling out a return to that magical world saying "The circumstances would have to be pretty extraordinary. But then I am sure Harrison Ford said that with Han Solo and look what happened there! So I am saying 'No' for now but leaving room to backtrack in the future."
Well let's hope those extraordinary circumstances comes to fruition, but for now let us just support his growth as an actor.
Imperium comes out in theaters on August 19.