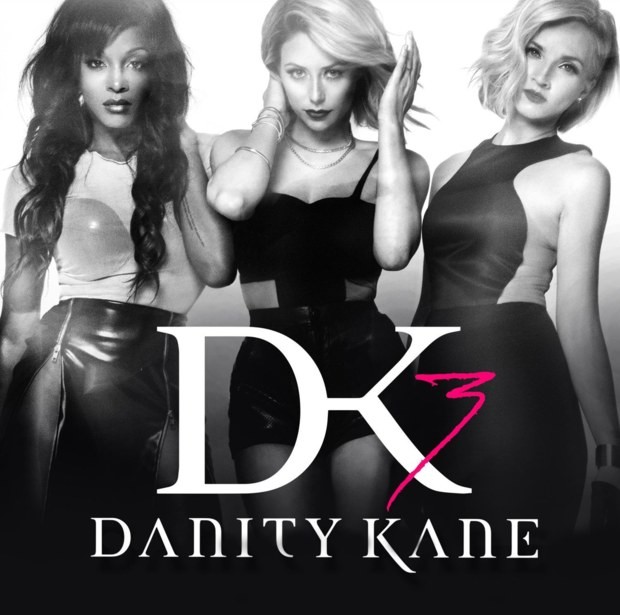 Danity Kane was formed back in 2005 and worked with Diddy until the very first disbandment in 2009. The ladies made music fans happy with the announcement of a reunion in 2013 - without one of the original members, D. Woods. As soon as they went on tour, Aundrea Fimbres announced she was leaving the group, with Danity Kane the trio later breaking up in a very public way. It was a time of disappointment indeed, since we would never get to hear the actual music, but it seems we were all wrong.
Earlier today, Aubrey O'Day and Shannon Bex shared an instagram video to announce that the band's long-awaited studio album, DK3, would actually see the light of day. Dawn Richard has yet to make a comment on the release. The previously-scrapped record became available for pre-order on both iTunes and Amazon, with the cover art and tracklisting revealed. The artwork - seen above - finds Dawn, Aubrey and Shannon looking stunning as a killer trio. Take a look at the song list below.
1. "Rhythm of Love" 2. "Lemonade" (feat. Tyga) 3. "All In a Day's Work" 4. "Rage" 5. "Tell Me" 6. "Two Sides" 7. "Secret Lover" 8. "Roulette" 9. "Pieces" 10. "Bye Baby"
Danity Kane's DK3 serves as the follow-up to 2008's Welcome To The Dollhouse. The record comes preceded by the Tyga-assisted buzz single, "Lemonade", while it also includes "Rhythm Of Love" and "All In A Day's Work", both adored by fans from live performances. In case you'd like to get a taste of what they have in store, a short preview from its song can also be heard on iTunes.
DK3 is scheduled to arrive in stores on October 28.
Keep Up With PopWrapped On The Web!
Twitter 
SoundCloud
Facebook
Instagram
Tumblr
Pinterest
YouTube