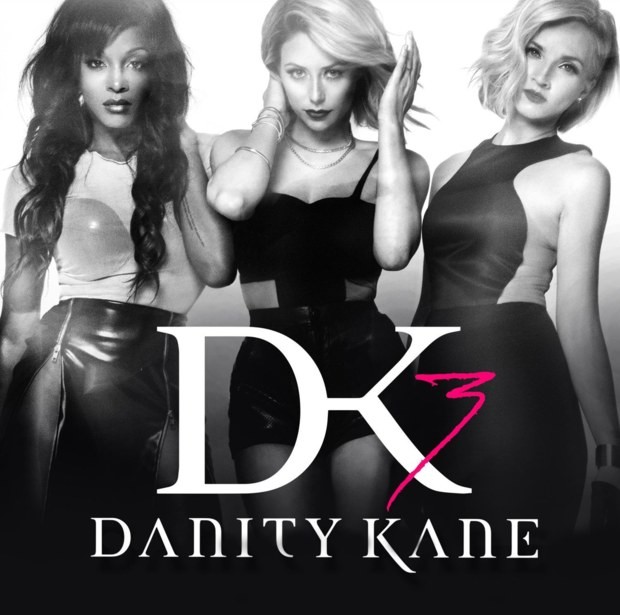 We were there through 
Making The Band 3
(both seasons), the auditions, the Diddy. We were there for the debut album, the 
Dollhouse
, and the (first) breakup. We've kept up with their solo "efforts", their reality show stints, and their (seemingly) amicable reuniting last year. Innocently, we all thought, "Oh, D. Woods isn't there so we have nothing to worry about!" Girl, were we wrong. Before I get into the album review I feel I would be doing myself a disservice if I didn't provide a forward. Keep in mind, I have been one of the "DediKated" fans from.the.beginning. I feel like I should have an executive producer credit on the first album for all of the viewership I dedicated to MTV and copies of the album I bought for friends (OK, yes, just me). I knew all of the words to the interludes and could recant the scene from
MTB
where Dawn took forever to get the verse just right. I even paid for the DELUXE version of the
Welcome to the Dollhouse
 ON ITUNES. IT INCLUDED VIDEOS AND AN ACAPELLA VERSION OF "SHOWSTOPPER". I just want you to understand how much energy I have put into this amalgamation of singers who missed
Diddy's Dream-boat
, were too late to go from 3LW to
Cheetah Girls
, and yet too young to even think about replacing LaToya or Latavia. I remember the day I saw the
TMZ clip
 of the four members, sans D. Woods, meeting for lunch at an uber-inconspicuous Maggiano's restaurant in LA. I remember waking up on my fainting couch in disbelief. In August we were treated to the foursome "Rage"-ing on the red carpet at the MTV Video Music Awards where they
officially announced
the reunion. December brought their full girl-group glory to realization with a concert at the House of Blues, singing their anthology of hits and fan faves (as well as a brand new track) and murdering the stage with hip-twerking choreo. 2014 seemed to whiz by knowing we would be receiving the album we never knew we would get from our DK ladies.
However, where there is Danity Kane, drama closely follows. Aundrea decided to bow out of the rejuvenated group, announcing her decision on the first date of their promotional tour. Quite odd, but we bought her story about starting a family with her new husband, and actually felt relieved assuming that's why she hadn't lost any weight (#SlightShade). I was able to see the ladies perform a full set at LA Pride this year, where the ladies (including the contractually obligated Aundrea) did the damn thing just like old times. I didn't know it would be one of their last performances. Despite the eventual dissolution (I would need a separate article to rant about my conspiracy theories; tweet me if you're down), the trio decided to give us what we kept coming back for: the album 
DK3
.
"Rhythm of Love"
kicks off the ten-track list with a tempo-building dance beat, definitely on track with the more electronic production permeating through mainstream pop. The production trio The Stereotypes has their eclectic mark on the entire album, which makes sense since this album is released on their record label (Stereotypes Music). Solid start for the album, especially if they WERE trying to diversify their sound and stay on trend. This has recently been released as their second single, but we'll see how promotion of it goes. The second track and lead single for the album,
"Lemonade"
, samples one of my favorite hiphop records from Clipse and Pharrell. The garage-banging bass line is undeniably one of the most infectious I've heard so I can't blame DK for bringing it back to life! Questionable Young Money member and
current strip-club-brawl starter,
Tyga, assists with the flow about haters and the response we all should pour out for them. #Anthem. As for 
"All In A Day's Work"
, the song we saw them perform at their premier reunited performance back in Dec '13, it delivers just as well live as it does through my speakers. The guitar riffs bring a funky groove to the "who runs the world" attitude of the verses. Yes, we have to endure Aubrey's verse twice in lieu of Aundrea's cut one, but it is still a banger. Insert signature hip-twerking move here.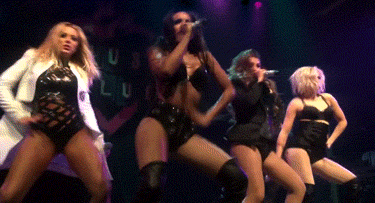 Now the song we've been waiting for since DK "officially announced" their reunion on the VMAs red carpet,
"Rage"
. This track is another one I'll chalk up to "diversifying their sound". The song has a melodic piano playing throughout, beginning with Dawn and Aubrey singing about forgetting their troubles, walking downtown for a good ol' party. The chorus is almost a chant ("We rage at the party like maniacs") you would hear in a bar scene in a musical. I see why this track was NOT their lead single, as it doesn't cater to their main fan base. Nice try ladies, Taylor Swift is probably jealous she doesn't have that track on her new album! IT'S TIME TO TALK ABOUT MY FAVORITE TRACK, GUYS. 
"Tell Me"
 was a promotional release with presale of the album online, and it gives me ALL of the old school DK feels. Creeping, whispering, synthesized beats and a deep bass line compliment this sensual song about the different ways their man could have them when he gets home (if he would just STOP being so indecisive). I don't know how you'll manage to be "half-naked in stilettos / hanging from the shower rod in the bathroom" but you deserve all of the good-good if you can figure it out! Perhaps the only reason I love 
"Two Sides" 
as much as its predecessor is because of the transition between the two tracks. Another reminiscent feeling of the 
Danity Kane
album, "Two Sides" seamlessly flows from"Tell Me" like one of the amazing interludes for which the group was known. The track actually has a great message (Headlines they don't make you who you are / because there are two sides) about love and communication from the point of view of a few women who have had their fair share of headlines written about them.
"Secret Lover"
and
"Roulette"
are classic sensual and fun-loving Danity R&B tracks, respectively, demonstrating The Stereotypes ability to recreate the similar sound without feeling stale. "Secret Lover" rolls smooth while "Roulette" bops, yet I seem to skip through these unremarkable songs, not really having a favorite verse or riff from either of my leading ladies, Dawn or Aubrey (no comment on Shannon; you know why). To me,
"Pieces"
is the "Poetry" of this album. A heartbroken confession of love lost sung to a lonely heartbeat bass line. I just imagine this as one of those filler third singles where an artist films a quick cheap video with a lot of B-roll and them walking slowly through indiscriminate fog (It's rainy or there's a fire, I don't know). A song that was leaked in the spring (and thus has had the chance to grow on me more than others), 
"Bye Baby" 
brings a funky vibe to a song that easily could have appeared on Timberlake's 
20/20 Experience
(the second installment of course). The chorus is catchy and Aubrey competes for breathy vocal belt of the year with my girl Dawn. Trumpets blare, percussion shakes, there's cowbell I think; even Shannon gets her Michelle-Williams-esque bridge portion (and keeps up!). This song was the perfect way to bookend an album that was obviously front-loaded with bigger singles. All in all, I am a music lover foremost and a DediKated DK fan thereafter. The album had some 
different
choices than I would have expected, and in my opinion could have had a lot more variety in the production value. I can only assume the record label was not going to put too much riding on a second-chance group with a rough track record. Regardless, of the drama, the conspiracy, and the side projects, Dawn Richard, Aubrey O'Day, and Shannon Bex did what they said they would: delivered a solid R&B/Pop album for the fans who wanted to hear it and support what they once were.
Keep Up With PopWrapped On The Web!