Darren Criss is not holding back anything on the set of Versace: American Crime Story.
The 30-year old actor was spotted filming the series in nothing but a red speedo and rocking body. And boy, does he look good.
Criss will be portraying Andrew Cunanan, a serial killer who killed famous designer Gianni Versace back in 1997 and then took his own life seven days after the murder.
Check out a few of the photos below: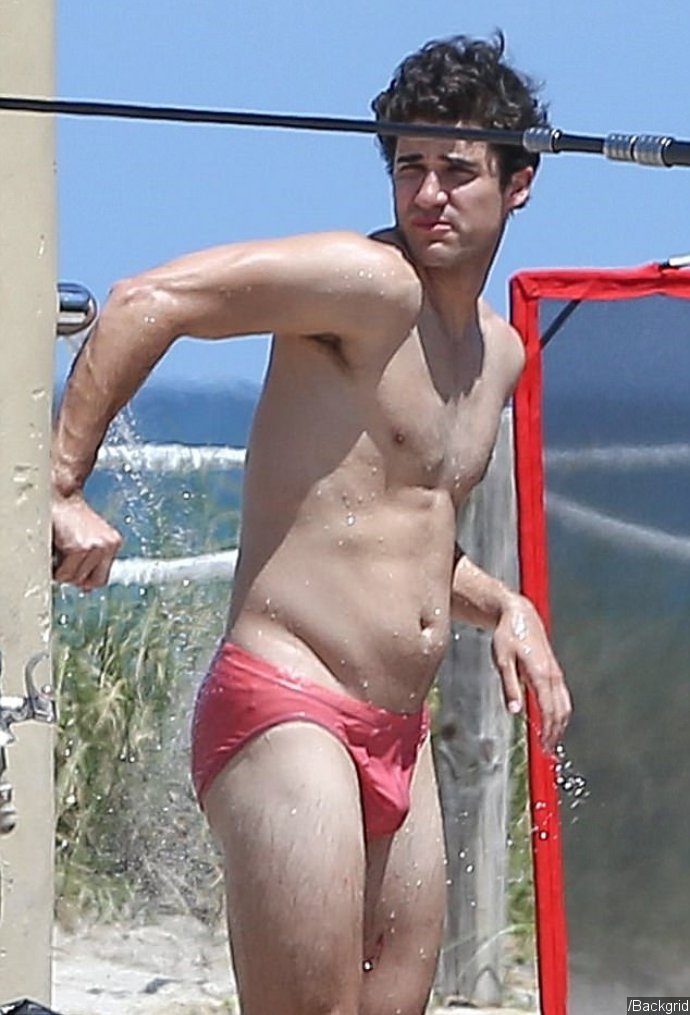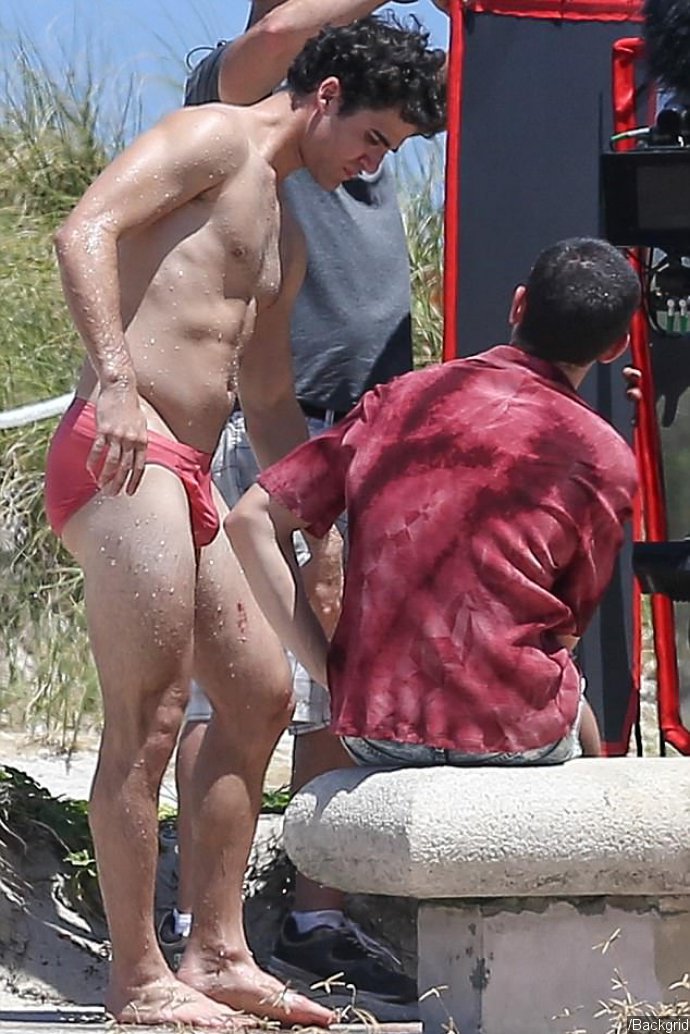 Andrew Cunanan made news as a hustler and American serial killer who had murdered at least five different people including Gianni Versace and Lee Miglin. Nearly eight days after the death of Versace, Cunanan took his own life in his Miami home that year. He was 27 years old. We look forward to seeing his story play out in American Crime Story, we are sure that Criss will deliver.
Versace: American Crime Story will explore the assassination of designer and the occurrences that had happened before his death. This show will mark Criss' first series regular television gig following Glee. Since then, he has made appearances on American Horror Story, has been on Broadway in Hedwig and the Angry Inch and even reprised his role in the Los Angeles production of the National tour. Most recently, he portrayed The Music Meister on CW's Supergirl/Flash musical crossover.
Joining Criss in the cast is Edgar Ramirez as Versace, Penelope Cruz as Donatella Versace and Ricky Martin as Antonio D'Amico. Production is currently taking place in Miami, Flordia. The ten-episode third season will most likely premiere in 2018 directly following Katrina.