A broken right leg? Ha! That's nothing to Foo Fighters frontman Dave Grohl.
Not only did he break his leg on stage in Sweden a few weeks ago and continued performing despite the injury, now he's doing gigs while sitting on a specially-designed "throne."
Well, technically, it's just a really cool chair, but "throne" does sound better.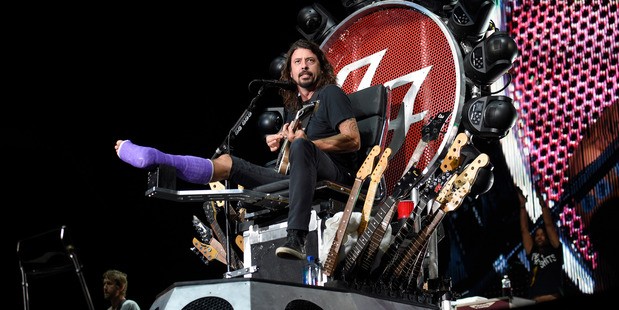 Credit: NZ Herald
He debuted it during a Fourth of July concert yesterday night at Washington D.C.'s RFK Stadium; it boasts a leather seat, spotlights, and stands for his multiple guitars.
It doesn't get any more rock 'n' roll than that, people.