They're sexy, and they know it! Just as the weather is starting to chill down outside, People Magazine is heating up our sex drives, as they celebrate the 30th anniversary of their "Sexiest Man Alive" list. Taking the top spot this year is soccer (football, as they call it in his country of origin) star David Beckham.
Shockingly enough, David Beckham doesn't find it difficult to tear his gaze away from the mirror every morning. "I never feel I'm sexy," the icon claimed in an interview with People Magazine. Modesty just makes him sexier, and his wife Victoria "Posh Spice" Beckham amped it up even more by revealing how kind his soul is. He's sexy and nice -- basically, the epitome of perfection.
Obviously, David Beckham is a sexy drink of water, but People Magazine didn't stop there. Instead, they decided to count down the 10 sexiest men alive, and the list is filled with one smokeshow after another! Suffice it to say that some fine men walked the planet this year.
Coming in right behind Beckham for the silver medal of sexy is the verified prince of pop music Justin Timberlake. The new father is followed by a slew of man candy. Reid Scott, Idris Elba, Sam Heughan, Justin Theroux, Charlie Hunnam, Jussie Smollett, and Jake Gyllenhaal wracked up the third through ninth place spots with their hot bodies, sweet eyes, and endearing personalities.
Rounding out the Top 10 is "Jealous" crooner, former boybander, and totally built Nick Jonas. The sexy performer is currently single and ready to mingle, despite rumors that hooked him up with Kate Hudson last month. Can we get a resounding "Yaaaas?!"
Like any list that alleges to name the sexiest people alive, People Magazine's list has met some backlash from the general public. Vanity Fair Magazine was quick to take issue with the addition of Nick Jonas and Justin Timberlake to the list.
The publication took issue with Timberlake's "hair by Maruchan" and claimed that both should have been replaced by some dashing young British barrister, rugged heir to a French vineyard, doe-eyed Tunisian surgery, Brazilian helicopter pilot, strapping Thai boxer, or Lagos oil baron.
Although we think it would be interesting for Vanity Fair to come up with someone who matches these qualities (or, better yet, all of them simultaneously!), we have to object. We're sorry, Variety, but have you seen Nick Jonas? Have you seen that body? Those abs? That bulge?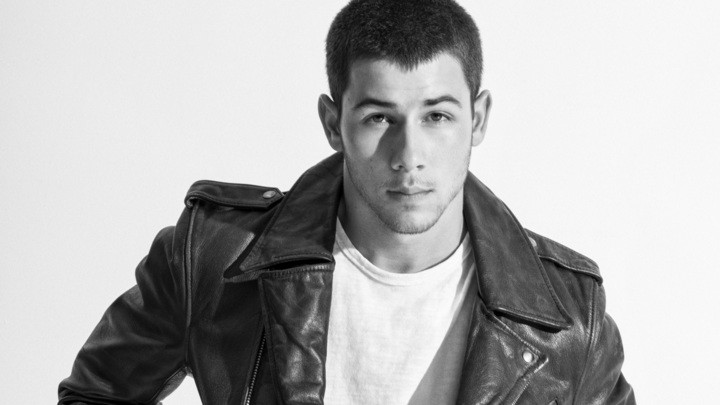 Courtesy of Rolling Stone
Nick Jonas amped up the sex factor by proving that he also has a great sense of humor. Posting a clip from Vanity Fair's article, Jonas applauded the "genius" of the author. "We are not worthy," he joked and simultaneously rose in our eyes.
What do you think of this year's version of People Magazine's Sexiest Man Alive? Do you think David Beckham deserved the top spot, or would you prefer to see someone else there?