David Letterman absolutely loved Jimmy Fallon's interview with Donald Trump, but thinks he could have pushed the then presidential hopeful a little bit more.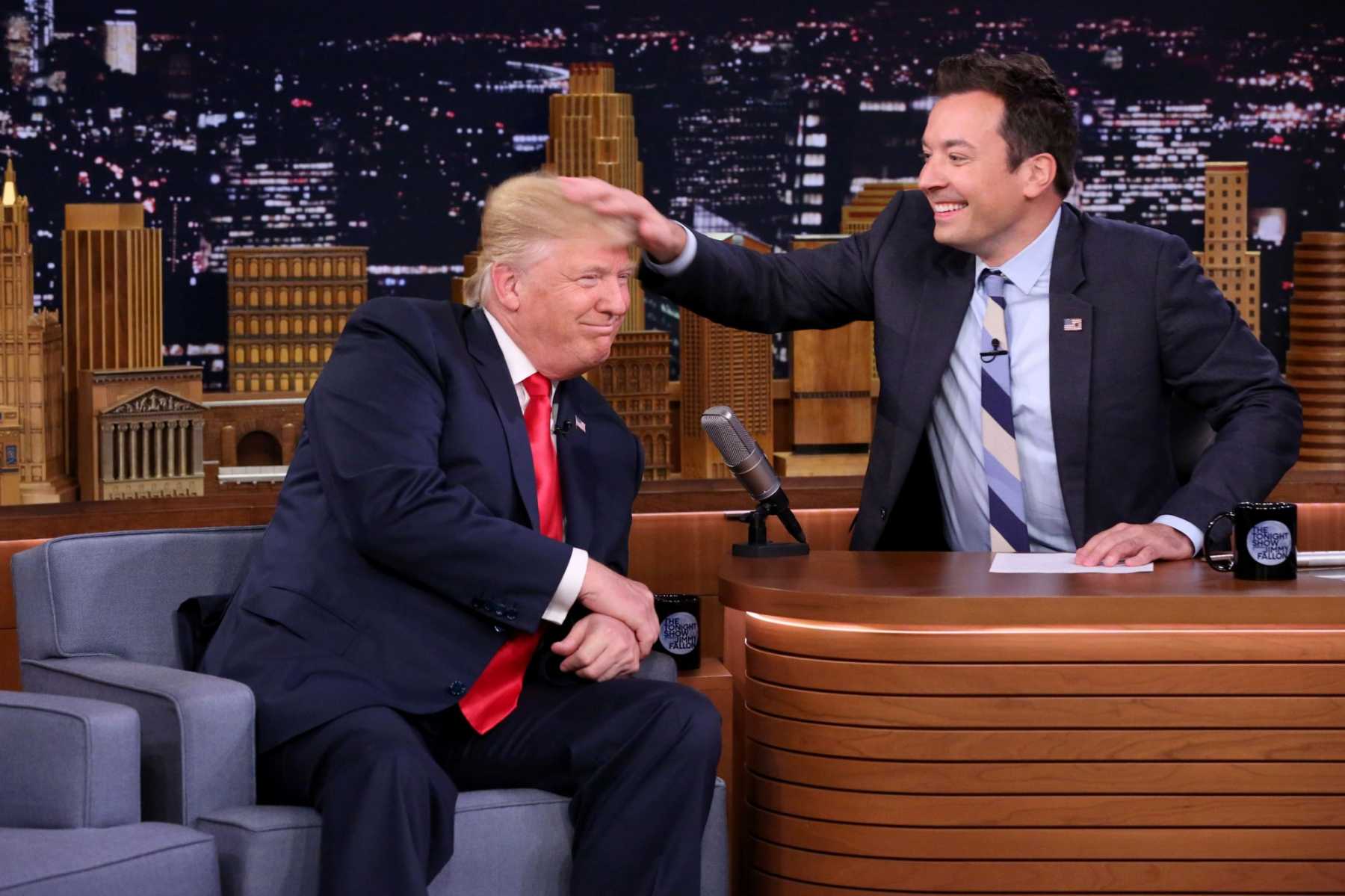 EW
"Jimmy got a fantastic viral clip out of that," Letterman said of Fallon's infamous Tonight Show interview. "The comparison that comes to mind is during the Vietnam War, Johnny Carson had an unstated policy that he would never mention the war. He would talk about the personalities involved, but not the war. His theory was, with the six o'clock news, the last thing people wanted to hear more of was young Americans dying painfully." Told that the comparison with Carson didn't necessarily "shake out in terms of Fallon," Letterman added, "There is that obligation. We used to have a joke we'd do about booking guests: 'Guess what?' 'What?' 'Neil Armstrong is going to be on the show.' 'Neil Armstrong? That's fantastic.' 'He doesn't want to talk about the moon. I don't want to criticize Jimmy Fallon, but I can only tell you what I would have done in that situation: I would have gone to work on Trump."
Letterman continued to say how in his own interviews he had called Trump "despicable" and "blasted" him for mocking the disabled. The presidential hopeful openly gave his opinion about immigrants: that "they're drug dealers and they're rapists." Like the rest of his audience, Letterman inhaled sharply.
Now, you would think someone would have taken Trump aside and told him that kind of behavior is not okay from someone looking to take the highest political office in the nation. "But it didn't happen," Letterman said. "And then, I can remember him doing an impression, behind a podium, of a reporter for The New York Times who has a congenital disorder. And then I thought, if this was somebody else — if this was a member of your family or a next-door neighbor, a guy at work — you would immediately distance yourself from that person. And that's what I thought would happen. Because if you can do that in a national forum, that says to me that you are a damaged human being. If you can do that, and not apologize, you're a person to be shunned."
If he still had a show, Letterman said it "would be wall-to-wall Trump." While we have no doubt that would be highly entertaining, there are plenty of other messages that could be broadcasted, especially since Letterman has such a following.