David Tennant's character, Dr. Zebediah Killgrave, or the Purple Man, takes centre stage in the new motion poster released by Netflix to promote the upcoming Jessica Jones series. The release of this motion poster follows the release of a similar one featuring Krysten Ritter as the titular Jessica Jones. Both posters were also released as stills and were inspired by the beautiful watercolour covers done by artist David Mack for the comic book series.
The main villain of the show will be Tennant's Killgrave, an evil man with the power to manipulate other people into doing anything he asks. While this power stems from pheromones in the comic book series, the show will use his voice as his means of manipulation; making the above image of Tennant on a stage that much more unsettling.
In the comic books, Jessica Jones was once the superhero, Jewel, but left heroics after a traumatizing event in which Killgrave enslaved her through mind-control. While producers haven't commented on the way Jones' scarring experience will be translated to screen, they have released a new log line, setting up the eventual encounter between Jones and Killgrave:
Haunted by a traumatic past, Jessica Jones uses her gifts as a private eye to find her tormenter before he can harm anyone else in Hell's Kitchen.
Watch the breathtaking motion poster below:
Here is the still version of the same poster: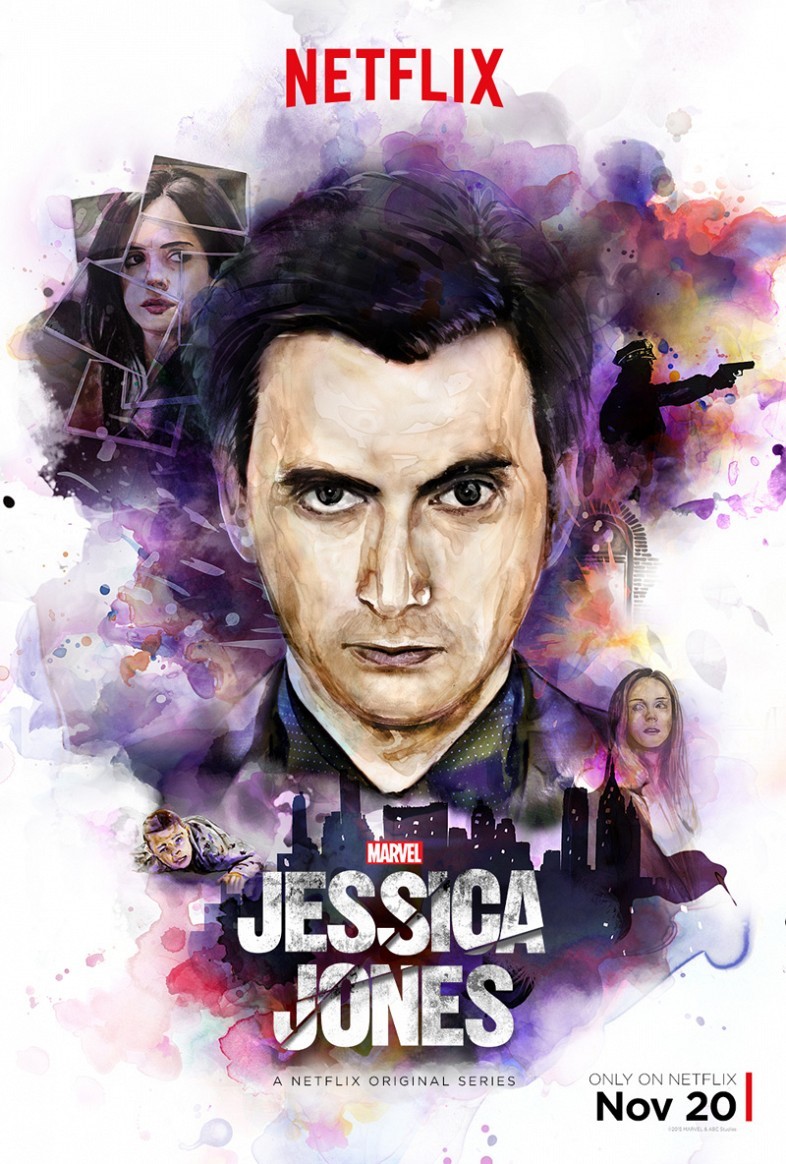 Courtesy of ScienceFiction.com
Jessica Jones will be available for streaming on Netflix as of November 20, and will also star Mike Colter as Luke Cage, Carrie-Anne Moss as Jeryn Hogarth, and Rachael Taylor as Trish Walker.