Ben Patton
Senior Manager
@CincyBen
Picture this: Clark Kent rushing to the nearest phone booth to strip off his mortal attire before rushing off as Superman to save the day; however, in the midst of all the madness, and with a poor innocent's life hanging in the balance...he stops...he stops to take a selfie.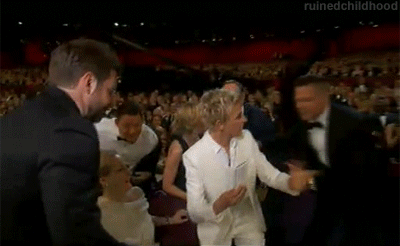 Courtesy of www.excelsior.com.mx
Now, while that may not be as epic as Ellen gathering the world's most prominent A-listers for the most Tweeted selfie in history...it would be rather, unexpected. If not just plain irresponsible on his part. Obviously, Clark would never actually risk lives for a selfie...or would he? We live in an age where the selfie has become a staple of society; both hated by mothers and embraced by tweens showing off their new braces or hunky jocks showing off their juicy muscles (cleverly within a photo of their "new puppy") because shameless self promotion has to at least appear to be disguised. Unless your Justin Bieber. DC Comics has announced that August will be their "Selfie Month" with a selection of " variant covers for a large number of New 52 books are going to be available for collectors," according to
Examiner.com
.
Newsarama
compiled a list of the known variants which will include Batman, Batgirl, Aquaman, Green Lanter, The Justice League and many more. Check out some of the selfies below and be sure an snatch up some of the books when they are shipped out next month! [gallery type="slideshow" ids="54561,54562,54563,54564,54565,54566,54567,54568,54569"]
Keep Up With PopWrapped On The Web!