The Bryant, AR
police department
sprang to action on September 8th when a strange call came into the station. According to the Bryant PD Facebook page, a woman called the department claiming that there was a dead tiger on the side of North Service Road. She explained that she thought about stopping to take a photo of the deceased animal, but she was too frightened.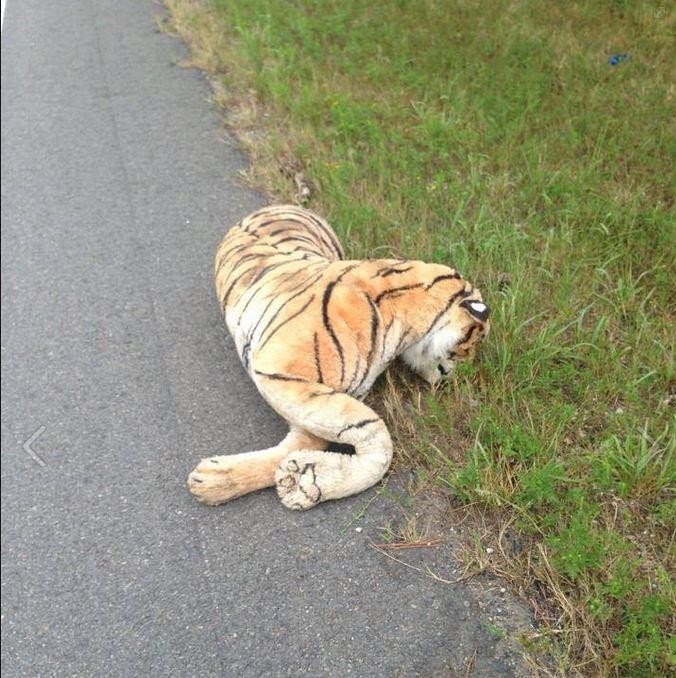 Courtesy My Fox Orlando
Officer VanVeelen was the first to arrive to the scene but quickly found the report was not valid. Though there was certainly a tiger on scene, the tiger in question was not a real tiger and it certainly wasn't dead. It was a large stuffed animal. Officer VanVeelen collected the "carcass" and give the stuffed tiger a ride through town in his police car as he made his way back to the station.
Keep up with PopWrapped on the web!
Twitter SoundCloud Facebook Instagram Tumblr Pinterest YouTube