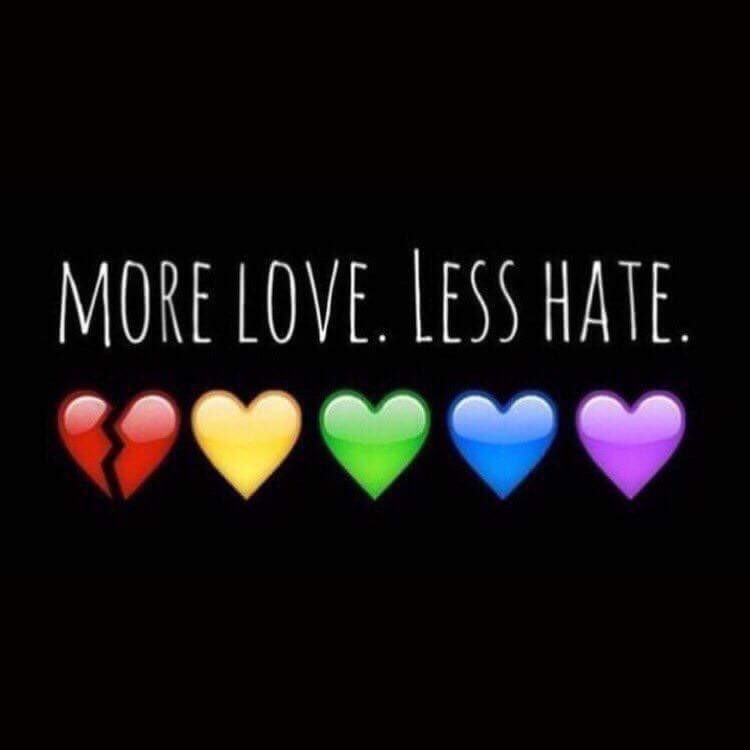 It's hard to find words to adequately express how one feels in the aftermath of a tragedy like the Pulse Massacre in Orlando. Most of us find ourselves simply stunned by the sheer magnitude of what it means to witness another slaughter at the hands of a madman and his legally (and readily) available assault weapons.
Some of us feel it more acutely. The LGBT community was left reeling after their brothers and sisters were murdered in what was supposed to be their sanctuary by a man crippled by self-loathing and cowardice. We allies mourned, but we will never know what it feels like to be persecuted simply for loving. They were targeted in a safe haven: maximum impact. When sanctuary is breached, the world goes topsy turvy. It can burst the delicate bubble of tolerance we strive and battle for. The LGBT community lost more than their loved ones in the worst mass shooting in national history, they lost their sense of security.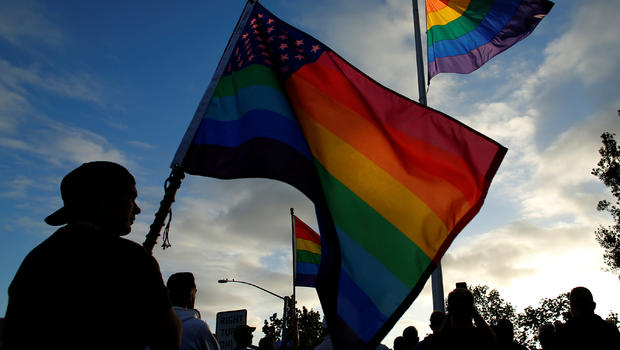 The underlying theme I've noticed from my LGBT loved ones is a renewed sense of fear. Fear to openly express their love. To wear their favorite clothes, lest they be identified as queer. Fear that their loved ones will turn their backs on them. Fear of never being loved, just because they are who they are.
I cannot reconcile myself with this. It pains me when I think about the devastation this one, small man was able to inflict on an entire demographic of people. A demographic so brave and sparkly that they've managed to inspire a revolution by sheer force of will and blood, sweat and rainbow tears. LGBT people are not our enemies. Transgender people who need to pee are no threat to us. Queers in the military pose no danger to national security. Gay Girl and Boy Scout leaders are not pedophiles trying to defile our children. Threats come in all shapes and sizes, and to be sure, there are LGBT villains, too. But the real threat lies in the vigilantes, the zealots. Extremists who believe themselves to be following a righteous path, navigated and assigned by a God and a book with hundreds of versions and interpretations written and created by unknown sources thousands of years ago.
And so, my sparkly friends, I make the following pledge to you:
When you feel threatened, I will stand by your side. When an ignorant, backwoods Fox News sycophant inflates and spews their hateful vitriol at you, I will be there to cut the bitch. When someone tries to diminish your shine because they cannot live with your self love and acceptance while they spend every waking moment despising themselves, I will be there to help you weather their storm of envy and rage. If I see some narcissistic, insecure bully threatening violence, I will stand in front of you to deflect the blows. When someone who has done nothing but fight to oppress, persecute and, sometimes, straight up murder you, offers lame, disingenuous prayers and platitudes, I will be there with their tweet history to ask them if they'd like to rephrase rather than die from the hypocrisy of it all.
Lean on me. Or don't. But always know: I am here, I am on your side, and I've got your back. Always. 
I do not worry for the LGBT community. They are a people secure in their cause. They are on the right side of history, and their strength and conviction knows no bounds. They will come out of this tragedy strong and hungry for the battle the lies ahead. A battle that they will win, WITH our help. 
I do not claim to be an expert at, well, anything. But I do feel secure in this: any God that could "condone" senseless violence in his name is not one I care to acquaint myself with. I do believe in love, acceptance and peace, however. And I know for certain that, if everyone could let go of their fears and insecurities, not only would peace be attainable, it would be the norm.
To love and be loved is the only thing that makes life worth living. It is the world's greatest equalizer. It bonds us all through the bittersweet melody of existence. Imagine the possibilities if we replaced even just a scotch of the plentiful hatred with love. They are truly endless. 
To those who have fallen, both at the Pulse Orlando Massacre, and all throughout history, in the name of fear, hatred and oppression: we will not fail you. Rest in peace, and know that you will never be forgotten, and your death shall not be in vain. 
To my LGBT brothers, sisters and everyone in between: I love you. You matter. Never let the idiot maniacs dull your shine. 
Victims of the Pulse Orlando Massacre: