At New York Fashion Week, designers often need to do something memorable. Marc Jacobs' models wore absolutely no make-up (
not even under the eyes
), one runway exhibition was designed by a
13-year-old
, and Betsey Johnson left her mark by creating a show around a marriage equality theme. To kick off the exhibition,
Johnson
sent bags of rice with Pre-nup labels. Then, in the show, the designer included 'a delightful mix of same-sex couples, trans models, drag queens'. Some of the notable models were 'trans model, Isis King,
RuPaul's Drag Race
alums Sharon Needles and Willlam Belli, and a couple of
Real Housewives
.'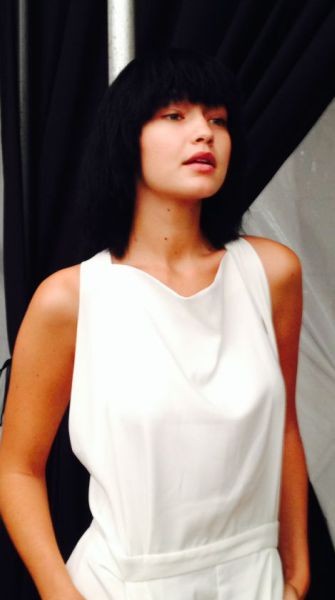 Courtesy of stylelist.com
Much of the fashion, as per her usual style, was punk. She also incorporated a cartwheel and splits to conclude the show.
Dancing With the Stars
dancer, Tony Dovolani, also appeared.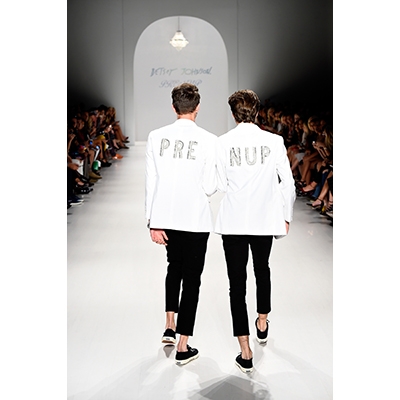 Courtesy of out.com
This designer told the Associated Press, "pre nup is a part of the whole world of straight brides, gay brides, transgender marriages, everybody getting married. Finally, freedom." She wanted this exhibit to be "trendy and transgendy", which she pulled off. So what do you think of her clothes? Do you like the theme? Sound off below!
Keep up with PopWrapped on the web!
Twitter SoundCloud Facebook Instagram Tumblr Pinterest YouTube