Kayleigh Falvey
Staff Writer
Dido has released her new single "NYC", which is featured on her
Greatest Hits
album. http://www.youtube.com/watch?v=xUuPlbQXvn0 The singer shot to fame in 2000 after her collaboration with Eminem on "Stan" went to number 1. She went on to sell over 30 million records since releasing her debut album
No Angel
in 1999. Her latest LP
Girl Who Got Away
went to number 5 in the UK chart and into the Top Ten in 16 other countries. Her
Greatest Hits
album is a double CD and will feature, "18 songs from her four studio albums, including 'Here With Me', 'Thank You' and 'White Flag', while CD2 is a selection of remixes and her new track," according to
Digital Spy
. The singer announced the tracklist for the album three weeks ago on
Instagram
.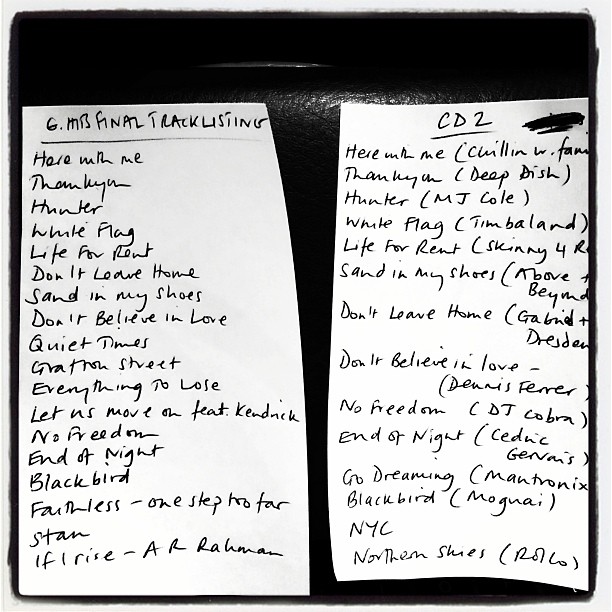 Photo courtesy of Dido Instagram
She posted on
Twitter
, "Yes, I'll admit, the remix is album is a completely selfish selection of the mixes that I've loved personally over the years (sic)." She also added, "Yes, NYC is a new song xxx."
Idolator
spoke about "NYC" saying the song "has some of the best-driven sensibility of her best songs (like "Sand In My Shoes"), but here, those beats sound more '90s-influenced than overly trancey. 'I won't be home until I've walked every street in New York,' she sings over a charging electronic track. There's a nice dissonance to the instrumentation; while it's not as catchy as her best songs, it's still a worthwhile entry into her catalogue." The singer joined Eminem on stage at the Reading Festival to perform their duet "Stan", earlier this year. Dido's
Greatest Hits
will be released on November 25
th
.
http://www.Twitter.com/PopWrapped
https://pop-wrapped.tumblr.com
http://www.SoundCloud.com/PopWrapped
http://www.Facebook.com/PopWrapped
http://www.Instagram.com/PopWrapped
http://www.Pinterest.com/PopWrapped
http://www.YouTube.com/PopWrapped
https://pop-wrapped.wordpress.com
http://www.PopWrapped.com