Have you ever wondered what would happen if a Disney princess received a "Tim Burton style" makeover? If so then you're in for a treat...
There is currently a photo (and article) going viral across social media that features all of your favorite Disney characters revamped and upgraded with Tim Burton artistic flair.
Andrew Tarusov is the mastermind behind the Disney-Burton cross-over, which we all want to see become a moving picture now. When asked, how this concept came to be Tarusov explained "I'm a big fan of Tim Burton's style and Disney movies." Clearly the next step was to combine the two into one epic project.
The LA-based artist is originally from Russia and has decided to specialize in art and animation, and most of all he likes vintage style Pin-Ups and comics. His incredible work history pairs him with clients such as Cosmopolitain, Maxim, RollingStone as well as Russian companies such as Komsomolskaya Pravda, Yandeks and Bilaijn.
His most recent success, the viral Disney/Burton-drawings include all of your favorite characters from the famous movies:
Aladdin and Jasmine, for example, are portrayed sitting on the magic carpet, a popular portrayal of the couple taken from the movie.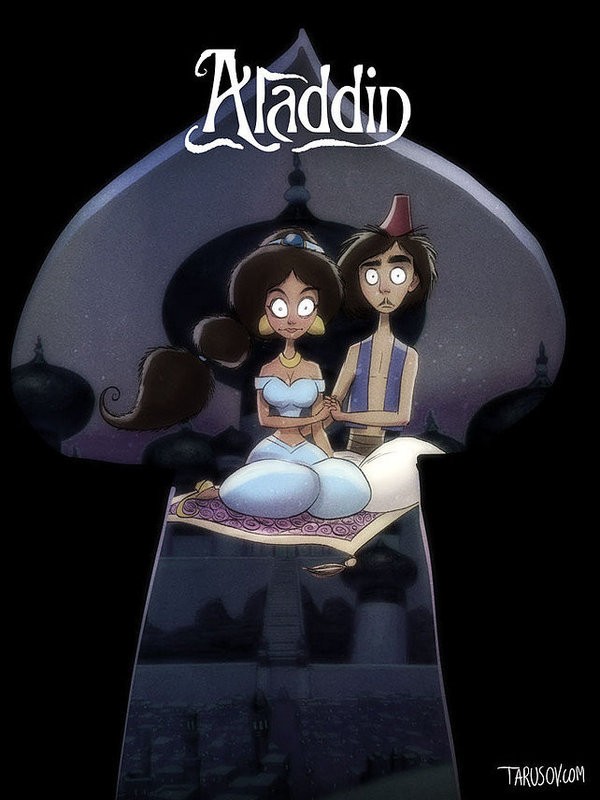 huffpost.com
Tarusov reimagined the Beast of The Beauty and The Beast, drawing Belle in front of a apparently furry monster. The beast doesn't appear to be the cursed prince trapped in an ugly figure.
Other works of Tarusov include a Pin-Up calendar 2016, which you can purchase yourself by going to his homepage.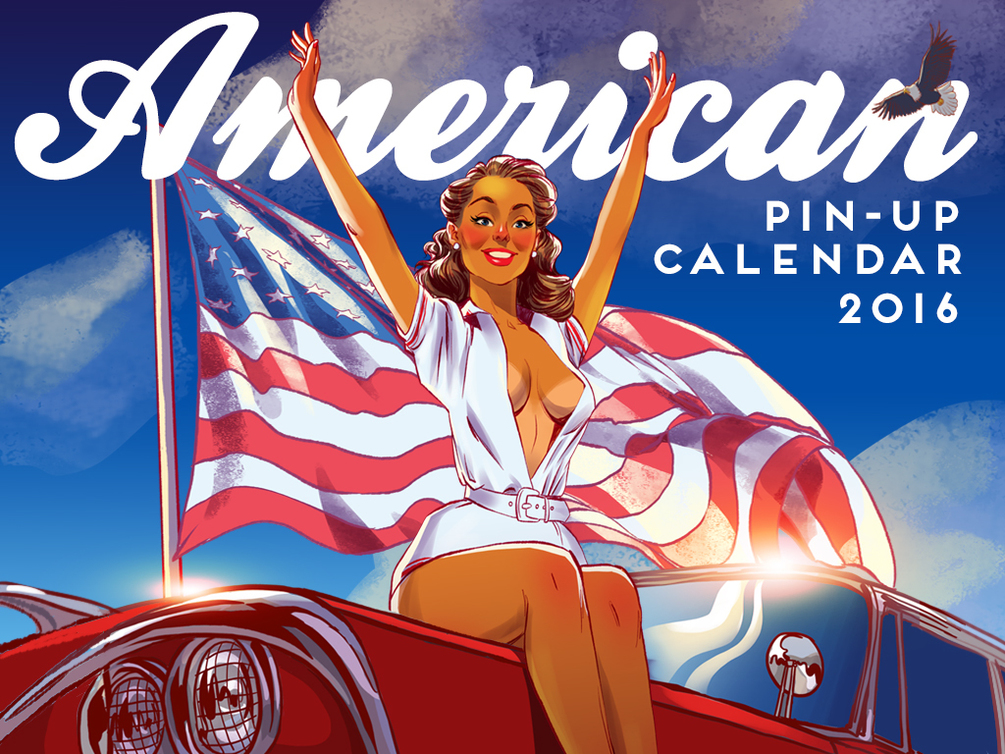 gumroad.com
Additionally, the artist publishes animation music videos and advertisements together with artist Daniil Soziev. My personal favorite is an animation titled "Twin Brothers", which introduces Sergej and Andrej and the "secret of their luck". (I might like this one the most because there is a cute dinosaur in there!)
What's left for us to say, after looking through Andrew Tarusov's great portfolio, is that we wish him all the best in his further career. Innovative and creative people like him are very much needed in our world and make it a happier place!