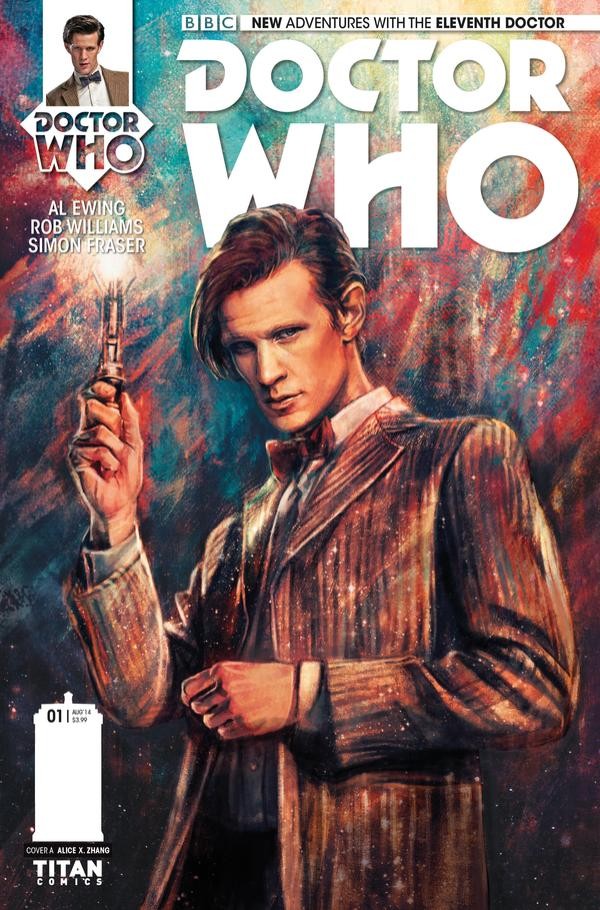 Sash M-Waite
Staff Writer
Doctor Who
comic adventures, released on July 23, hold a few exciting surprises for Whovians. Not only will you get to find out about the companions joining Ten and Eleven, Gabriella Gonzalez and Alice Obiefune, but the first issues contain an exclusive code so they can join your
Doctor Who: Legacy
teams! You also get brand new monsters and levels inspired by the comic book stories, for absolutely nothing. That's right, they're free! How cool is that? "We're very excited to be working with Titan to add the Tenth and Eleventh Doctors' newest companions to the world of Legacy," said Susan and Lee Cummings of Tiny Rebel Games. "Seeing them fight alongside other fan-favorite companions like Amy, Clara and River Song, and go up against the amazing new enemies introduced in the comics, is pretty thrilling!" "Doctor Who fans from all over the world have already flocked to Legacy – and with good reason!" Said Doctor Who comics editor, Andrew James. "So collaborating with the Legacy team to bring our comics companions into the game was a perfect opportunity. It's a real delight for us that Gabby and Alice can now go on new adventures with the Doctor in between issues – and we look forward to sharing more comics-driven content through Legacy in the future!"
Doctor Who: Legacy
, developed by Seed Studio and Tiny Rebel Games, has been praised for its use of Doctors and companions past and present and they seem set to keep on expanding the game to incorporate new characters and settings, so get yourself to your local comic book shop or to Titan Comics'
website
and download Legacy to experience
Doctor Who
in a whole new way. The game is available now for iOS, Android, Samsung and Kindle Fire, with a Facebook release very soon! Allons-y.. or Geronimo, if you prefer… Be sure to check out some screen shots of the game play, character posters and the press release below! [gallery type="slideshow" ids="54656,54657,54658,54659,54660,54664"]
Keep Up With PopWrapped On The Web!