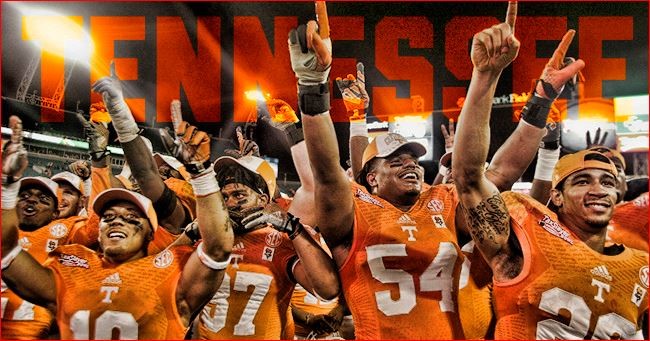 Saturday at the halftime show during the UT vs. Georgia game (3:30 p.m. CBS), the band dedicated its show to Dolly Parton and perform some of her most famous songs including "Jolene," "Coat of Many Colors," "I Will Always Love You" and "9 to 5," and they won the big game! We think they may be onto something here.
Dr. Donald Ryder, who is UT's Director of Bands, shared with GoKnoxville:
I looked back through all the years... the band has never done a tribute totally dedicated to Dolly Parton.
Well, the tribute paid off in the end because the team needed a win and they got one.
Since she's such an East Tennessee treasure, and this is her home and everybody loves her, I said 'Why not?', so I sat down and started thinking about show ideas, and basically it evolved into what I think was very neat show. 
Dolly herself was thrilled about the Pride of the Southland Marching Band's halftime tribute.
I'm so excited, I heard about that.  And, I did a little shoutout on video so they can play it at the ballgame.  I thought wow, that's the neatest thing because  they're playing "9-5", "Jolene"... just a whole slew of my songs.  I thought what a neat tribute is that.
And as for the game itself?
"I hope we win.  I always hope we win.  Go Vols!" said Dolly.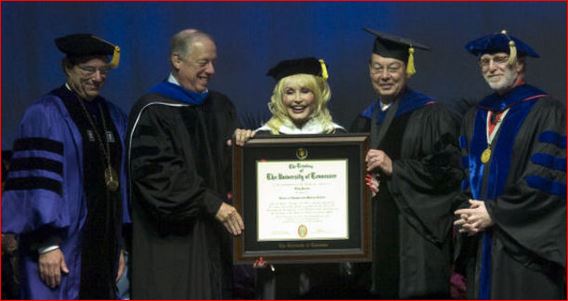 Dolly Parton has a long standing history with UT and pictured above she talks to graduates before receiving her honorary doctorate degree of Humane and Musical Letters from the University.
Dolly Parton brings love and luck to so many but it seems the University of Tennessee has found a way to bottle it! Go Vols and Go Dolly.
Lets hope the Vols keeps winning and Dolly remains their lucky charm. By now everyone has heard about The Taylor Swift Curse with the Bluejays Team, with fans STILL requesting that she stay away. But let's face it, Taylor Swift is no Dolly Parton. Did I just say that? Yes I did, and I stand by it!