In 1971
,
Dolly Parton wrote the song "Coat of Many Colors" about a particular hardship she went through as a child growing up in the Great Smokey Mountains. Years later she wrote about the painful memory in a children's book of the same name that she gives out as a book in her literacy program The Imagination Library.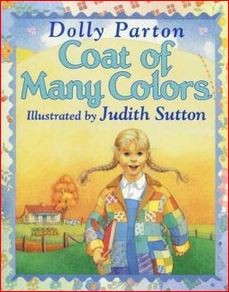 The Imagination Library
Now NBC has teamed up with Parton to make the song into a movie of the week that will be shown in early December. Today the roles of Parton's parents, as well as grandfather were cast and announced. They include fellow country singer Jennifer Nettles from the group SUGARLAND. After making her Broadway debut earlier this year in the musical Chicago, Jennifer Nettles is adding to her acting résumé. The singer has been cast as Dolly Parton's mother Avie Lee in the NBC TV-movie. Also joining the cast veteran actor Ricky Schroder has signed on to play Parton's father, Lee while Gerald McRaney will star as her grandfather. Last week Parton surprised actress Alyvia Alyn Lind with the news that she had been cast as the young Dolly in the film.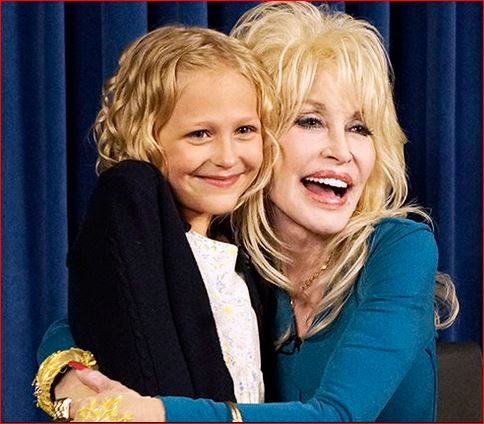 The exact airdate has yet to be set for the film, that could change on Thursday, when NBC presents its Coat of Many Colors panel to TV journalists assembled in Los Angeles for the annual Television Critic's Association summer press tour. Parton, the film's executive producer, is attending and field questions.
Dolly's Publicist Kirt Webster shares that the song and book are used in many anti-bullying campaigns, and she hopes that the song that inspired her will now be able to inspire so many others with the film. Dolly often jokes about not knowing that she carried around so much pain from that time in her life, but later when that song became a huge hit, all that pain just went right away.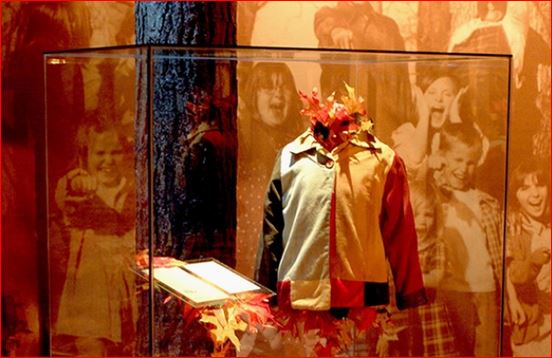 The Coat of Many Colors of display at Dolly's Chasing Rainbows museum at DOLLYWOOD
The film's official IMDB page gives the following description.
Based on the inspiring true story of living legend Dolly Parton's remarkable upbringing, this once-in-a-lifetime movie special takes us inside the tight-knit Parton family as they struggle to overcome devastating tragedy and discover the healing power of love, faith and a raggedy patchwork coat that helped make Dolly who she is today. Over the years, many have attempted to bring this story to life, and now, finally, fans across America can experience the heartwarming tale of a courageous nine-year-old girl from Tennessee and the loving family that taught her the power of inner strength.

Have a listen to the song that inspired the film: