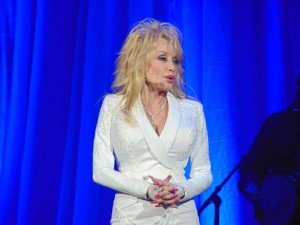 Friday night Ryman - Timothy Walker
Dolly Parton dazzled fans in her home state of TN this weekend at her "Dolly: Pure and Simple" show, a benefit for the Dustin J. Wells Foundation, which helps fund education programs at the W.O. Smith School of Music. She performed two sold-out nights at the Ryman Auditorium in Nashville this weekend. Marking her first headlining gigs in the Music City in 12 years. Hardly any of the 2,500 in attendance made the slightest sound as she sang her songs mostly a cappella, Parton earned a total of three standing ovations at the Saturday evening show.
The set list for Parton's Friday and Saturday night concerts:
Light of a Clear Blue Morning (intro)

Backwoods Barie

Why'd You Come in Here Lookin' Like That

Jolene

Precious Memories

Tennessee Mountain Home

Coat of Many Colors

Smoky Mountain Memories

Applejack

The Seeker

The Grass Is Blue

Blue Smoke

PMS Blues

Do I Ever Cross Your Mind

Little Sparrow

Baby, I'm Burnin'/This Girl Is on Fire  (Alicia Keys cover)

Two Doors Down

Here You Come Again

Islands in the Stream

9 to 5

I Will Always Love You
Dolly shared on the Foundation's website why she loved to be involved with the benefit and working with the Dustin J. Wells Foundation.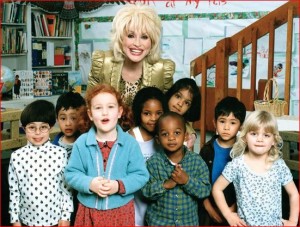 Imagination Library
"The 'Gift of Music' is something that runs deep within my kin folks,"  Dolly says of the organization, as shared by its website.
"I am excited to perform at The Ryman and help raise money for the Dustin Wells Foundation and the many young kids that are part of the W.O. Smith School of Music."
She added: "Through all of us working together we can make a difference in helping a child feel the magic in making music."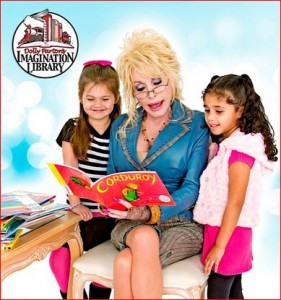 Imagination Library
Next up, Dolly will perform four sold-out shows at Dollywood on August 8th and 9th to benefit the Imagination Library, her literacy program that also gives back to the children.
Dolly shares on the website. "I always knew my dreams would come true. I know there are children in your community with their own dreams. They dream of becoming a doctor or an inventor or a minister. Who knows, maybe there is a little girl whose dream is to be a writer and singer."
"The seeds of these dreams are often found in books and the seeds you help plant in your community can grow across the world."
"If your actions create a legacy that inspires others to dream more, learn more, do more and become more, then, you are an excellent leader."
Please follow the wonderful world of Dolly Parton on her official website HERE