No one cares about Donald Dump Trump (sorry, autocorrect)
He's irrelevant
He's Irrelevant's often-forgotten, long-lost cousin "Who gives a shit."
Now that we've established the three cardinal rules, let us proceed. The man formerly known as Mr.
Dump
 (oh darn. there goes that autocorrect again...) Trump, having had a legal name change to "Toupee," 
is up in arms about how "racist" a new black-centric TV show, ABC's comedy Black-ish, is.
https://twitter.com/realDonaldTrump/status/517293224831234048 Where's the
troll spray
?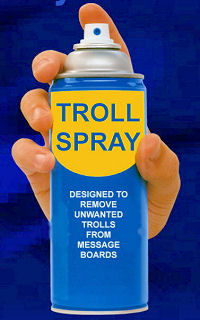 Despite literally every other television show, not to mention 
channel, 
catering to white folk, Donald Trump found something else to complain about. Here's an actual quote of his:
Dear me, I'm becoming irrelevant again, I'd best stir up some controversy that everyone will know is as easy to see through as my hastily-done combover. Oh, I know, I could attack the Blacks again. That's always worth a hoot!
And, despite this new series doing practically nothing to oppress a straight, white, 
rich
male like himself, much less on a systemic scale, he claims it's "the highest level of racism." I suppose his stupidity was best exposed, if not in his statements, in the fact that he seems to think his toupee is fooling anyone.
Black-ish
is a new show that centers on an African-American family. Of course there are people complaining about it not being all-white. There's a single show where white people aren't featured. Boo-hoo. White tears. Call the press. Oh wait. We 
are
the press. The series' executive producer Larry Wilmore describes the series as a show that "
celebrates black more as a culture than a race," adding that, "At heart it's a family show." I'm a bit iffy on that, because if it's seen as more of a culture than a race, then that may open the door to cultural appropriation by our friends Miley Cyrus and Taylor Swift and company; it also sort of seems to be catered towards the simplification and consumption of black culture.
But then again, when has that ever stopped them before?
And, on the other hand, it could be another show in which African-Americans and Black people in general identify with, with all the cultural in-jokes and experiences that unite us all. And, given that ABC has given us
Ugly Betty
and will give us
Galavant
, I think this series holds potential. I will watch the first few episodes and get back to you on this. *** Oh my God. Yes.
Yes. YAAAAAAAAASSSSSSSSSSSS.
A must-watch for every black person. I take back everything I just said about it. Yes, 
Black-ish
, yaaaaaaaaas
.
Keep Up With PopWrapped On The Web!
Twitter 
SoundCloud
Facebook
Instagram
Tumblr
Pinterest
YouTube