Jennifer Donnelly's young mermaids face off against the greatest threat the oceans have ever faced in 
Sea Spell
, the stunning conclusion to her Hyperion and Disney-assisted 
Waterfire Saga
. Acclaimed author Jennifer Donnelly floats onto the scene with the catch of the day and her latest novel 
Sea Spell
. The novel is the final release from her underwater adventure series, and it provides a fitting conclusion for the young mermaids we first met in 
Deep Blue
.
Sea Spell
continues where
last year's 
Dark Tide
 left off. While Sera and her Black Fins prepare to face off against the evil Orfeo and her murderous uncle, Astrid and Ava continue to search for their ancient Atlantean talismans. Having courageously accepted her duties as the leader of the resistance in 
Dark Tide
, Sera is now faced with threats to her troops while she struggles to decide the best way to strike back against the approaching evil. She, Neela, Ling, and Becca are forced to make some difficult decisions, some of which could shake their friendships to the core.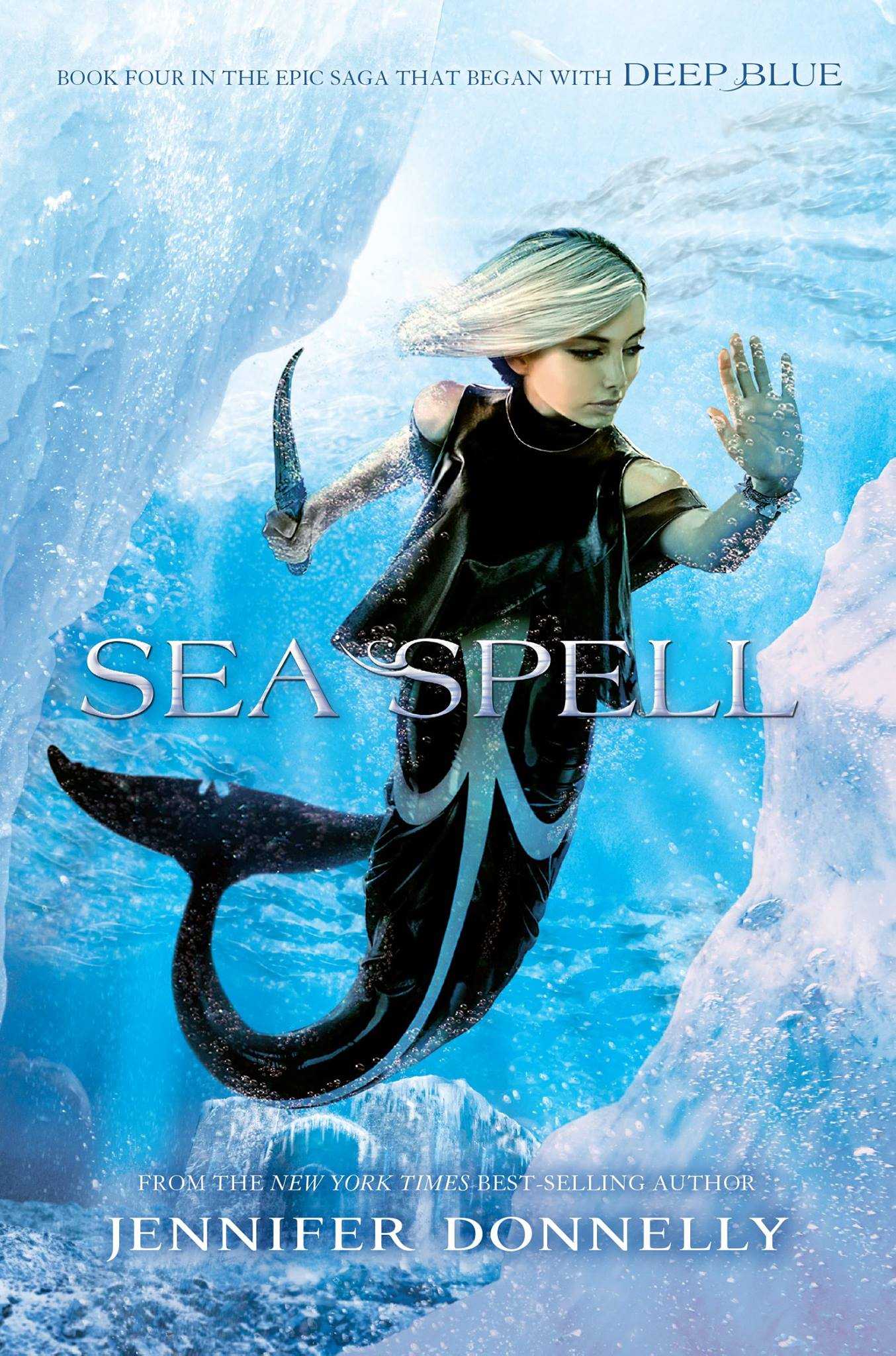 facebook.com
A spy has infiltrated the camp, one that has the capability of becoming an assassin at the drop of a hat. As Sera struggles to send her soldiers into war, Ling attempts to bring the spy out into the open before they can do any more damage. A lovestruck Becca struggles to stay focused on her responsibilities while hiding her feelings for the very human Marco from her friends, and Neela continues to care for the refugees that are seeking safety with the Black Fins. As the Black Fin Resistance prepares for war, Ava has recruited the assistance of a brazen yet lovable swamp queen to brave the evils she must face down. The blind prophetess and her trusty seeing eye piraña have to fight off giant spiders and wicked creatures; however, Ava hopes that the adventure will reveal why the gods took her vision. After
finally
joining the battle for the seas at the end of the last novel, Astrid finds herself in the very black heart of danger in 
Sea Spell
. In an attempt to retrieve Orfeo's Black Pearl, the striking mermaid seeks him out and discovers an unexpected side to the nefarious villain. When her evil ancestor does something to restore her pride, Astrid finds herself faced with the most difficult decision of her life. Does she betray her friends or her family?
Sea Spell 
gives each of our beloved mermaids a fitting conclusion to their stories, especially Serafina and Astrid. The two royal mer have had to face down some serious threats, yet they stayed true to their hearts. The adventurous tale highlights the bond of friendship and family, showing just how likely you are to achieve your dreams with a little support. The novel introduces us to several new characters, most memorably the swamp queen and her gator bodyguards. Although the new characters are welcome, it is Donnelly's treatment of the established characters that is truly applaudable. One of those characters who receives a truly fascinating characterization is Lucia Volnero. Sera's arch-nemesis proves to be much more than the one dimensional evil queen some would expect. Her fatherless rearing serves as a heartbreaking narrative and backstory. Readers are left almost feeling sorry for her loss, until they realize just how evil and capable she is. The beautiful mer is one of the most dangerous characters throughout the series, and her conniving ways continue through the conclusion of
Sea Spell
. Donnelly's writing is predictably encapsulating and thrilling, especially in the battle scenes. Her avid descriptions will leave you hungrily reading along, page after page. We don't want to provide any spoilers, but it's safe to say that you will want to read all the way through as the conclusion of the story is without a doubt fantastic. Although it's unclear if the series will see any future releases, Donnelly does provide a cliffhanger of sorts that leaves things open to expand in the future. It's a blessing of sorts, as the series progressed so brilliantly that it would be welcome to return in the future; however, we were left with some spare loose ends. Overall 
Sea Spell 
provides a truly captivating conclusion to the 
Waterfire Saga
. Donnelly's story-telling abilities make her an expert author, and 
Sea Spell
effortlessly displays all of her best characteristics. Pick up your copy of 
Sea Spell
here
!