Roxanne Powell
Senior Content Editor
Into the Woods
, you'll know every story doesn't end with a nice happily ever after. In fact, with everyone seemingly at peace at the end of Act 1, you can be rest assured we're as far away from a happy ending as we can get! Our beloved fairytale stories have been covered by Disney before,
but not like this
. Disney has taken 
Into the Woods 
under its wing, and given it a complete makeover. Whether for better or worse, you can decide! The cast list is as follows:
The Baker and his Wife
: James Corden and Emily Blunt
Cinderella
: Anna Kendrick
Cindrella's Prince
: Chris Pine
The Wolf
: Johnny Depp
The Witch
: Meryl Streep
Rapunzel
: MacKenzie Mauzy
Rapunzel's Prince
: Billy Magnussen
Jack
: Daniel Huttlestone
Jack's Mom
: Tracy Ullman
Little Red Riding Hood
: Lilla Crawford
Cinderella's Step Sisters
: Lucy Punch and Tammy Blanchard
Cinderella's Step Mother
: Christine Baranski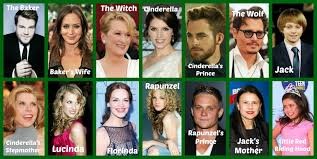 Courtesy of talesoffairie.blogspot.com
Wow! What a cast! Too bad we have to wait until Christmas Day to see them on the big screen! Until then, check out the official trailer: https://www.youtube.com/watch?v=sNVGDZHRJXM
Keep Up With PopWrapped On The Web!