We open this week with letters from Tom and Rose around the breakfast table. Mary reads Rose's note and immediately assumes she's pregnant.  
Robert asks Carson where he and Mrs. Hughes will have their reception. Mary tells him that of course it MUST be at Downton, and Robert suggests they'll decorate the servant's hall very nice and Edith and Mary are sufficiently horrified by this suggestion. Mary tells Robert they'll have a proper conversation about this later, as she doesn't want to be rushed. 
Carson and Mrs. Hughes run an errand together, and she is not thrilled about the idea, either. She wants to get away for the day and throw her own party that represents them and not the Crawleys. "I just don't want to be a servant on my wedding day. Is that so wrong?" No, Mrs. Hughes, that isn't wrong at all. That sweet lady deserves a break, damnit!
Robert, Violet, Isobel and Dr. Clarkson are meeting about the future of the hospital. Not much has changed on that front. Isobel is the lone wolf that wants to do whatever they can to upgrade their facilities. Cora wasn't invited, and that was a clear attempt on Violet's part to keep her far, far away from the proceedings. 
Barrow finds that Carson isn't all that sympathetic to his woes, and tells him it's probably a good idea to look for alternative employment. 
Edith's douchebag editor continues to be a douchebag. She needs to go to London to try and sort it out. Mary tells the children they can come with her to see the pigs at the Drew's farm, and Edith goes visibly white. Mary tells her that she's welcome to come along, but because of her trip, Edith can't join the party. Cora offers to go to act as Edith's agent. 
Mosley has gotten some papers for Daisy to study before she takes her exams. Daisy expresses her gratitude, but says she can't think about her future until Mr. Mason is settled.
Anna and Mary are having their bedtime ritual, and Anna tells her about her problems carrying babies. Mary tells her she's sure the stress of the last few years have undoubtedly made it hard for her to conceive. But Anna informs her that, no, she can conceive, she just can't keep it. We find that she's had two or three early-term miscarriages, and Mary's heart is clearly breaking for her. I can see the wheels turning in her mind already. 
Mosley asks Baxter to put in a good word for Daisy and Mr. Mason. She tells her she can tell her Ladyship that Daisy is worried but nothing more. Their hands are rather tied. 
Mary, Cora, George and Marigold have gone to the Drew's farm to see the pigs. Mr. Drew wonders if Edith knows that they're there, and Mary informs him that she's in London. Cora wonders where his wife is, and he tells her that she's gone into town, but will be back very shortly. Cora tells them it's about time they get going, and of course right at the moment, Mrs. Drew comes sauntering into the barn. She spots Marigold and gets all dreamy-eyed. Cora is trying her best to get them moving, but Mrs. Drew has problems letting go. They finally break away and I can tell that Mary is becoming suspicious. 
Anna and Bates are relationship goals, no doubt. They are so goddamn sweet and supportive of each other. It's a beautiful thing to behold, especially because there has never been another TV couple that has gone through more.  
Edith's terrible editor is screaming at her full-on in her own office and she is just sitting there taking it. Aunt Rosamund is standing in the hall witnessing it all. 
Mary tells Anna that she thinks she can help with her problem. Mary herself had a small operation in London when she and Matthew were having conception problems. She had it, she was back home in a few days and George is the result of that. Anna tells her that she can't accept something like that from her, and Mary tells her that she's earned it fair and square. Anna has been so loyal to Mary and hidden her myriad secrets. She's definitely due some happiness and a freaking break.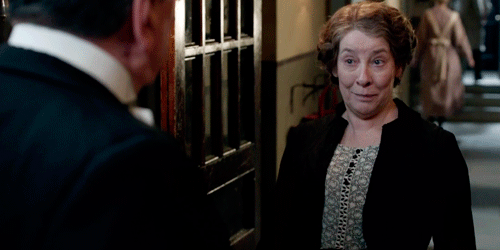 Giphy
Mrs. Hughes does not want to accept Lady Mary's offer of a grand wedding in the great hall. Carson is rather taken aback by her passion on the subject, but tells her that he will break the news to Robert. 
Mary continues to be clueless and tells Carson that she will deal with Mrs. Hughes and that Carson shall be wed in the great hall if it's the last thing she does. Carson knows he's in for it. 
Cora, Isobel, Violet and Dr. Clarkson are at the hospital together, and Cora makes it clear that she is ready to upgrade. She wants the new technology and the new methods that will truly make an impact in their lives. Dr. Clarkson backs off a little and makes it clear that he really only wants what is best for the village. 
Robert goes to the Drew's farm and raises the subject of his family leaving and finding tenancy elsewhere. Robert does not think that Mrs. Drew will be able to handle living so close to Marigold. Drew insists that he can handle the situation, and Robert is happy to give him a second chance. 
Daisy finally gets the chance to speak to Cora, and Cora ensures her that there is nothing she can do... but mid conversation, an idea strikes her. Daisy sees it and her hopes are visibly inflated. 
Anna meets the surgeon and he also gives her hope. He tells her that, if she is to become pregnant again, at 12 weeks he will visit her home and put a large stitch in the opening of the womb. Her condition means that she is perfectly able to get pregnant, but her uterus loosens with the growth of the baby and can no longer support it. He tells her that it's a fairly common problem, and the operation will be very quick and virtually painless. 
Everyone heads into town to check out the Downton pigs at the fair. There is livestock everywhere and Mrs. Drew drives up. She spots the family and Mr. Drew is trying to keep her in check. She spots Marigold and it's pretty obvious that something disastrous is about to happen. 
Mr. Carson tells Mrs. Hughes that it means a lot to the family that they're married at the Abbey, and Mrs. Hughes is clearly, and rightfully, pissed off; but he keeps on. I love Carson, but when it comes to women he is the most clueless man. 
The Downton pigs win the medal, but when they go to celebrate, they discover that Marigold is missing. Mr. Drew immediately knows that Margie has taken her, and explains to Edith that he's sure he knows where she is. They all race to the Crawley car and make their way to the Drew's farm. Edith hops out of the car to run into the house, and Mr. Drew begs her to allow him to go in alone. 
Margie is sitting on a bench cradling a sleeping Marigold and humming her a lullaby. He tells his wife to hand her over, and she begs him not to be angry with her. He promises her that he isn't angry, but collects the girl and gives her to her mother. Mr. Drew tells Robert that he'll start looking for another tenancy in the morning, and Robert offers any help he can possibly give. Mr. Drew is grateful for the offer, but Robert tells him it's a poor return for what he and his wife have given his family. Mr. Drew tells him not to feel bad for him. He and Lady Edith made the plan together, but they forgot to account for emotions. Emotions always get in the way.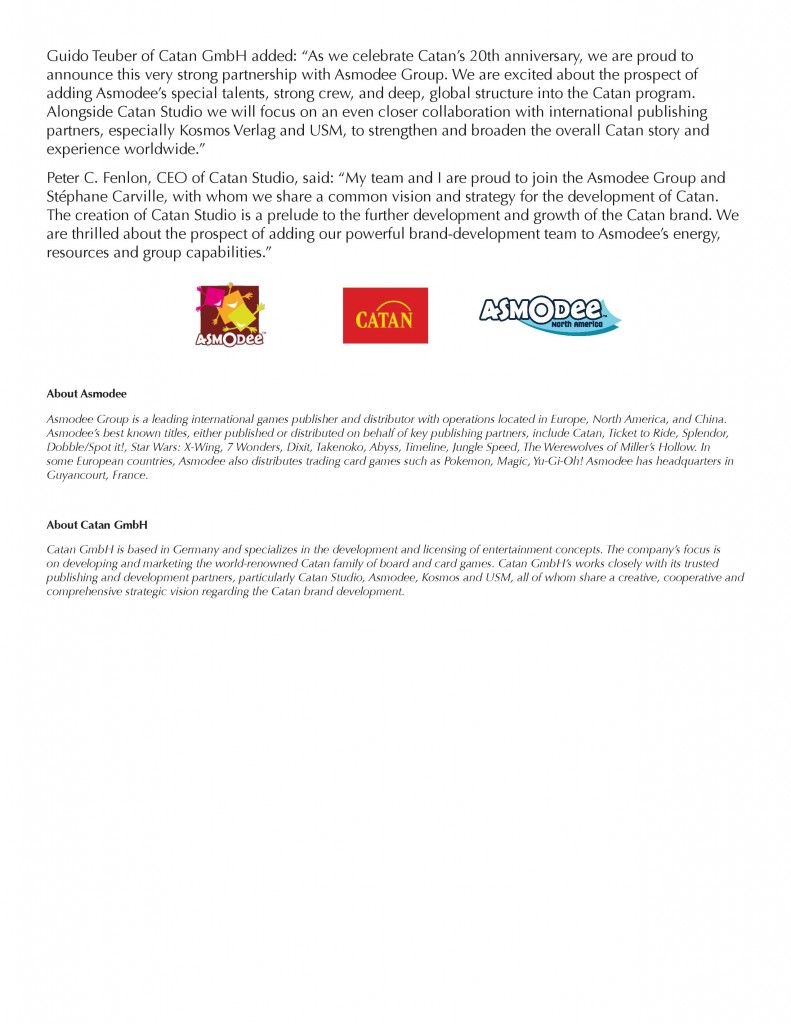 Giphy
Dang. That was an action-packed, emotional roller coaster of an episode. So far I feel that this final season is on a stellar trajectory, keeping the drama ripe and tying up story-lines with neat little bows. 
I just really need Carson to get his shit together and give Mrs. Hughes whatever she goddamn wants for her own goddamn wedding. If there was ever a woman that deserved just one goddamn day of happiness, it's Mrs. Hughes. 
Until next week!