So, apparently Lord Grantham likes to
move with the times.
In a new batch of promotional images for the upcoming series, something is very wrong.. A rather modern looking plastic water bottle is pictured on the mantelpiece, despite it being set in the 1920's. Oops. The blunder didn't go unnoticed, and the picture was soon being bounced around social media, with some people wondering if it was put there deliberately to garner attention. Unlikely, given how high-budget the show is. It's more than likely the poor person in charge of the show's continuity is now getting an earful. Grantham does look a little disgusted. Maybe he disapproves of time travelling beverages?
Downton Abbey
series five returns to ITV in September, and comes to the US in January. **UPDATED 8/16/14: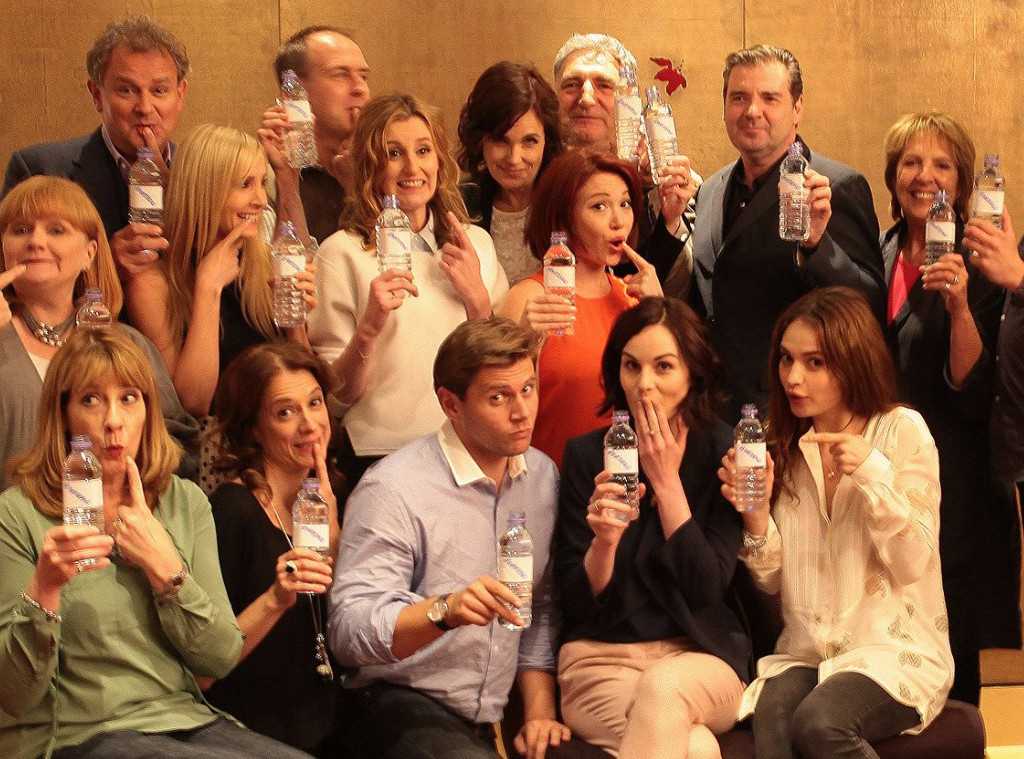 The cast of "Downton Abbey" acknowledges "water-bottle gate"
"The cast of 
Downton Abbey
 embraced 'water bottle-gate' today by posing for a picture to promote the work of international charity 
WaterAid
," read the caption of the picture posted on their social media sites, including Facebook, which does not show 
Maggie Smith. "A publicity still released this week hit the headlines when a plastic water bottle was spotted in the corner of the picture," the caption continued. " The official photograph of The Earl and Lady Edith was cropped and used during the launch of the new season, but it was when an un-cropped version of the image worked its way onto the internet that it sparked a global press frenzy." Regardless of whether it was an accident, it sure brought in the publicity while the show was in between seasons! #missionaccomplished
Keep Up With PopWrapped On The Web!