Whether it's playing Dragon Quest on the original Nintendo Entertainment System in the early 1990s or playing the PlayStation and Game Boy versions at the dawn of the 21st century, many fans of classic video games are familiar with the franchise in some way.
According to a recent report by Entertainment Weekly, Universal Studios Japan is set to expand the park's video game world to include the iconic Dragon Quest franchise.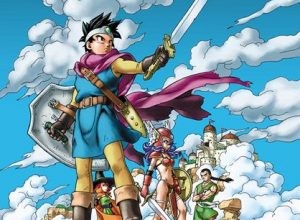 Nintendo
Just in time for the famed series' 30th anniversary, Universal Studios Japan announced that it will be working with Dragon Quest developer Square Enix to open Dragon Quest: The Real for a limited time in March 2017.
The announcement comes about a month after the park's unveiling of the construction plans for the new Nintendo World attraction.
Universal Studios execs stated in a press release on Monday that the attraction will be created to "massive scale and with impressive quality."
The Osaka-based park's attraction will feature fully explorable areas such as labyrinths and dungeons modeled after stages in the game. Additionally, the attraction will allow guests to participate in full-scale battles with the game's most popular monsters while wielding familiar in-game weapons.
The attraction is just the latest addition to the park's ever-expanding list of film and video game attractions scheduled for release in the coming years.
In addition to the park's upcoming Nintendo World and Dragon Quest attractions, the park will be unveiling a theatrical attraction entitled Godzilla: The Real 4D in early 2017 and will be opening a Super Nintendo World by 2020.
If the iconic Dragon Quest franchise's 66 million worldwide sales to date is anything to go by, Universal Studios' Dragon Quest: The Real is sure to be a successful venture for the park.
Additional details are scheduled to be revealed at a later date, which has yet to be announced.