Josh Peck will soon be gracing our TV screens once again thanks to a brand new show called  Grandfathered  which also stars the former Full House  hunk,  John Stamos.
The former Drake and Josh  star will play John Stamos' son, Gerald, on the upcoming Fox 's comedy show which will premiere this fall.
Stamos plays a restaurant owner who discovers he has a son....and a granddaughter.
"It's nice to have steady employment!" the 28 year old told MTV News,  "It certainly cuts through the neuroses of being an actor."
Speaking at the 2015 ATX  TV Festival, Josh described his character Gerald as "savant."
"He's incredibly smart, really great at technical things, super pragmatic and logical but he sort of lacks imagination that is so inherent to John Stamos' character."
Having grown up watching Stamos on the  Full House, Peck gushed about his co-star to IBT's reporters even saying that his friends's mom's hound him for Stamos' autographs!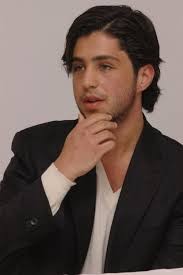 Courtesy of fanshare.com
For those of us who watched the show Drake and Josh, including myself and still enjoying the reruns on Nick, it has been over 10 years since the show debuted back in 2004! Yes, that long, people.
I feel old. But hey, we had some great shows back then and watching Josh Peck transform from a geeky, overweight young teen to a handsome, goofier young man we all have come to adore (watch his Vine videos!) Peck is also a brilliant actor. Have you seen him in Mean Creek?
Of course,  reporters at MTV News had to ask the most important question of all.
Whether he would want to do a Drake and Josh  reunion show for a new generation,
"I would be down!" he said. "I think people are always sort of begging for some sixth season of 'Drake & Josh' and whatnot. To just pick it back up without ever acknowledging that there was a 10-year gap might be a little odd — because we definitely put on some years, but if they figured out a really cool fun way to bring back the entire cast and do, I don't know a three episode mini-series or something, that would be dope. I'll go work at the movie theater again."
But the catch?
"I'm going to do every scene shirtless and maybe pantsless. Who knows!"
Oooh you saucy minx, Josh.
Will you be watching Josh's new show?