Be still our Degrassi beating hearts! Drake has reunited with his former Degrassi cast mates, and we couldn't be more excited!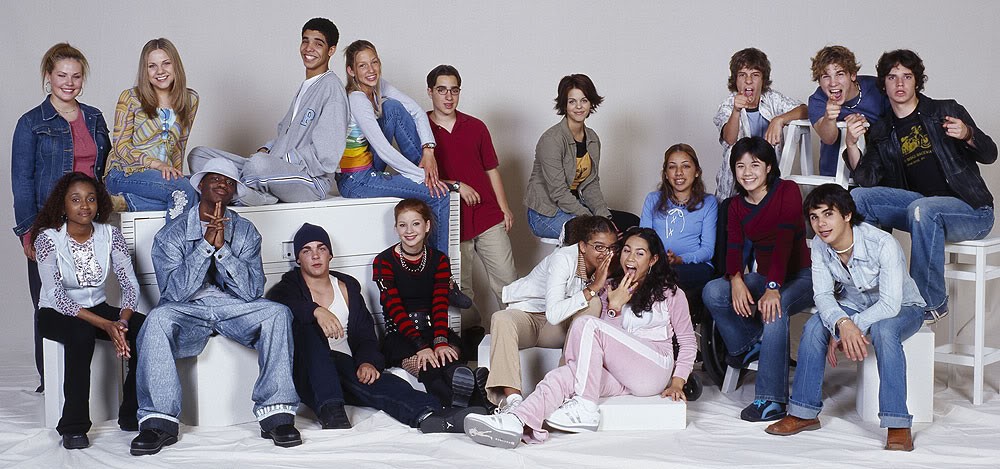 Courtesy of MTV
Thanks to Drake, we now know that we can now make it through. For years, Degrassi fans have ached for a reunion among the beloved cast members that shaped our teen years. With Drake's skyrocket to fame after leaving the show in 2009, we wept for the legacy Jimmy Brooks left behind. Would we ever see Drake in his Degrassi roots again?
In 2001, the Canadian teen drama premiered on the American television channel, TeenNick, formerly known as The-N. With Degrassi already being a Canadian institute, it seemed to take America by storm effortlessly. The show, known for tackling teen issues in an intense manner, has had a 14 year run on the air, and recently retired its run on TeenNick in America and MTV in Canada.
With Degrassi in a transitional phase--ending its run on television and moving to Netflix in 2016--some of the cast members have reunited to express their love for the show that started it all.
https://instagram.com/p/6Bf7WaP0A9/?taken-by=wearedisorderly
And we started to worry that Drake would never acknowledge his humble beginnings again, until now.
https://instagram.com/p/6C6usjgx1M/?taken-by=usweekly
At the premiere of a new comedy web series in Toronto last night, Drake met up with former co-stars, Daniel Clark, Adamo Ruggierro, and Lauren Collins. Yes that's right! It's Sean, Marco, Jimmy, and Paige all together again! And look at that smile Drizzy is sporting. He seems to be absolutely thrilled to see his old pals again and because of that, all is right in the world. We wonder what they talked about? Could a possible Degrassi film be in the works? Probably only in our dreams, but this reunion will be enough for now.
We can finally sleep at night knowing that the students of Degrassi Community School will always be in support of one another!