Sunday night, Twitter gifted us something very special.  Fans of the Mighty Ducks franchise lost it when Emilio Estevez live tweeted the Anaheim Mighty Ducks playoff game against the Chicago Blackhawks. 
https://twitter.com/EMILIOTHEWAY/status/602988559159566336
The Duck's victory put them one step closer to playing for the coveted Stanley Cup.
If fans enjoyed that session, they will be pleased to know that he is at it again tonight with another round of Gordon Bombay tweets.   Bombay is back:
https://twitter.com/EMILIOTHEWAY/status/603711584586866689
Yes, he did just reference the knuckle puck.  Estevez is making us all long for another trip onto the ice for a classic flying V.  It's as exciting as when the cast of the film got together to form a flying V last year to honor the 20th anniversary of the film.   Head over to his twitter page to see what's happening as Gordon Bombay returns.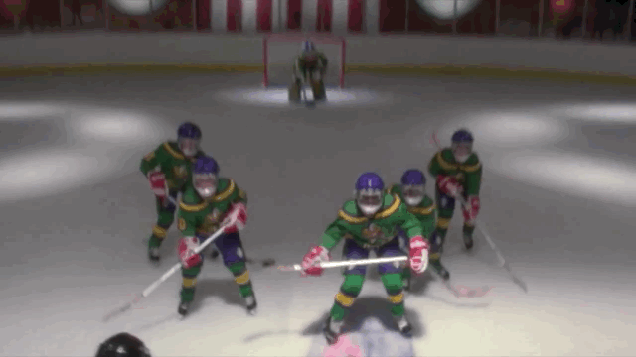 Tumblr
With all the 90's nostalgia flying around (Surge, Crispy M&M's, French Toast Crunch, etc.), it wouldn't surprise me if they announced a remake or another Mighty Ducks film.  Who knows?  Maybe Emilio Esteves is tweeting just to get back into character.  A girl can wish it, anyway.