The members of British Alt-Rock band Editors are celebrating the release of their new single "Marching Orders" with a stunning music video and a fun and unique charity project. 
The band has donated 300 hand stamped 12" vinyl test pressings of the song to the charity Oxfam, which combats poverty and social injustice throughout the world. Oxfam is also well known for its chain of charity shops that fund their projects. The records have been randomly distributed to Oxfam stores throughout the UK, Germany, and Belgium, so now the hunt is on for fans to try to find these rare gems! Of course all proceeds from sales of the records go to the organization, and the project is also helping to spotlight the charity, its shops, and its message.
Fans have been so enthusiastic for the hunt, however, that copies are disappearing fast. To encourage their fans to shop at Oxfam regardless, the band is also offering one copy up for grabs to fans who buy anything at an Oxfam shop. To be eligible, all fans have to do is tweet a photo of their purchase and what location they bought it from along with the hashtag #nomarchingorders. For more info, visit the Editors official website.
Although only 301 lucky fans can get one of the special records, all the music lovers in the world (with internet) have received the treasures of the brilliant song and its striking music video. "Marching Orders" features powerhouse singer Tom Smith's pristine, emotionally super-charged vocals in the forefront of majestic yet restrained synth and piano that percolate and bubble over all in the right places, along with touches of the band's signature darkly shimmering guitar.
The video is a stylistic sequel to the group's last single, the intense and seductive "No Harm." Rahi Rezvani returns to direct, carrying on his evocative use of boldly contrasting black & white and muted colors, uniquely angled close-ups, slow motion and static shots, and focus on simple but dramatic organic elements. While "No Harm" centered on the power and beauty of wind and air, "Marching Orders" showcases the distinctive visual qualities of paint as it drips, smears, and cracks.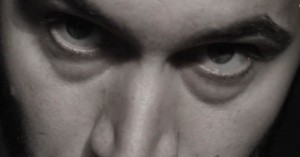 Courtesy of Editors Official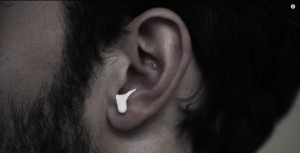 Courtesy of Editors Official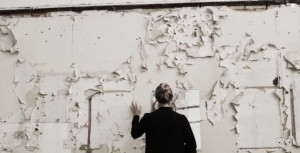 Courtesy of Editors Official
I'd recommend watching both clips back to back to get a deeper grasp on Rezvani's style, and also because both songs are so damn fantastic I can't settle on which I would recommend more.
"Marching Orders" is available for purchase now through iTunes, and Editors as-yet-untitled fifth album will be released later this year. The band will also begin an extensive European tour this October. Here's hoping for some U.S. dates in 2016 as well!