An eight-year-old boy from East Palestine, Ohio drove his four-year-old sister to get a cheeseburger at McDonald's on Sunday.
Yes, you read that correctly.
"He said he and his sister looked up how to drive on YouTube," said officer Koehler. "They waited until mom fell asleep and grabbed her keys." He also noted how witnesses said the boy obeyed all of the rules of the road. He stopped at every stop light and signs.
Koehler said the police station received numerous calls about "a child being behind the wheel of a car." But there was no damage to the family van or any other cars on the half-mile stretch.
Brother and sister pulled into the fast food chain's drive thru around 8pm. It was a half mile from their home. He obeyed the speed limit and even waited, turn signal flashing, to turn left into the McDonald's parking lot.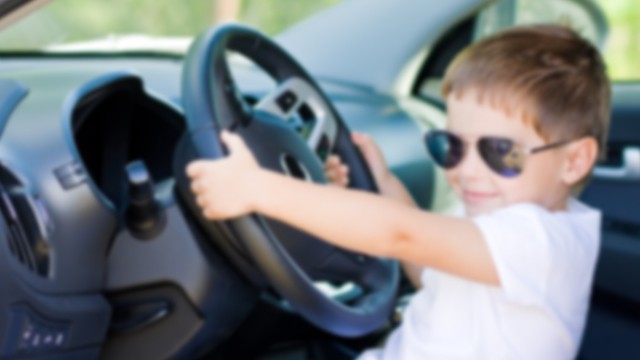 "It was remarkable," East Palestine Police Officer Jacob Koehler told Inside Edition Wednesday. "He got him and his sister to McDonald's without hitting anything or running any red lights."
"The workers thought that the parents were in the back," Koehler said. "Obviously they weren't."
Officers said the boy was able to reach the gas and brake pedals by standing up as he drove. "This was a one-ton work van. This thing was huge."
When asked why he drove there, the young boy said his parents were sleeping. He said he wanted a cheeseburger and had ordered chicken nuggets for his sister. The siblings had planned to pay for the food with money from their piggy banks.
Their parents had no idea the kids had left the house.
A customer who was inside McDonald's recognized the children and called their grandparents. Brother and sister waited at the McDonald's, eating their food, until their grandparents could come and get them.
Police said this was not a case of neglect and will not be filing charges.