With A-list fans, including Daytime Emmy Award Winner Tamara Braun, Academy Award Winner Renée Zellwegger, and bestie in my head from Sex and the City Kim Cattral who love the product, I jumped at the chance to try the new Murad Skincare line and the Healthy Skin Facials, which promised to help to maintain your youthful glow throughout the summer as a part of the "Celebrate Your Face" campaign via Massage Envy.
What does Massage Envy have to do with Murad Facials?  Murad® Healthy Skin facials at Massage Envy Spa now feature Murad's high-performance clinical skincare formulas.  Each facial follows an exclusive protocol specially designed for Massage Envy Spa.  Murad's Healthy skin facials target specific skin concerns to help guests rapidly and dramatically improve the look and feel of their skin.
Does it work?
After my makeup was removed, a consultation with skin care expert Anthony at the Glendale location sees me highlighting my primary skin care concerns, and he assures me that every stage of the treatment will work to combat MY personal target to battle both my oily and dry skin. Through soft lighting, candles, and gorgeous scents I was transported to what felt like an enchanted sanctuary. Each stage of the treatment left my 'neglected' skin feeling 'cared for' and refreshed, with the most exhilarating part of the treatment coming in the form of a cooling sensation that allowed all the other ingredients to penetrate the skin cells, further improving texture.
After the treatment, my skin felt plump, clean, and hydrated. My skin felt really 'stimulated.' I was glowing like never before.
Skin care specialists normally recommend having facials at least four times a year to boost your normal skincare regime and promote healthy skin. For my skin, he recommended the Murad Refreshing Cleanser and the Essential-C Day Moisture with SPF 30. This was an added bonus, as I do a lot of carpets and I'm out there in the sun. Both of these products are very lightweight as well.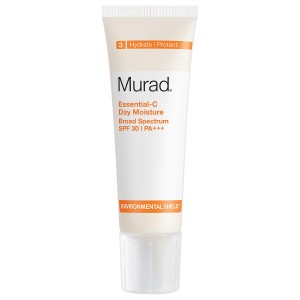 Credit: Murad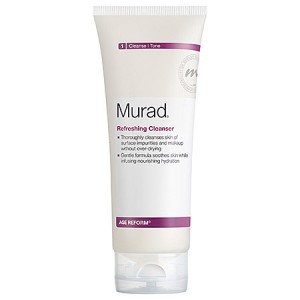 Credit: Murad
Now for all of our PopWrapped readers, Massage Envy is giving you $10 off any facial and a bonus gift until August 2nd, so make your appointment ASAP.  Tell them Aniesia sent you!