Ellen Pompeo is married to Chris Ivery! The two of them have a 5-year-old daughter, Stella Luna, and they are very happy she's here! The Grey's Anatomy star took to Instagram and Twitter to announce that they have recently welcomed their second child.
The couple had their second daughter via surrogate, and they are really happy with the new member that has joined their family! Pompeo's Instagram photo of the happy bundle of joy is captioned: "Sienna May Ivery welcome to the world. We love you more than words can say". The photo can be seen below.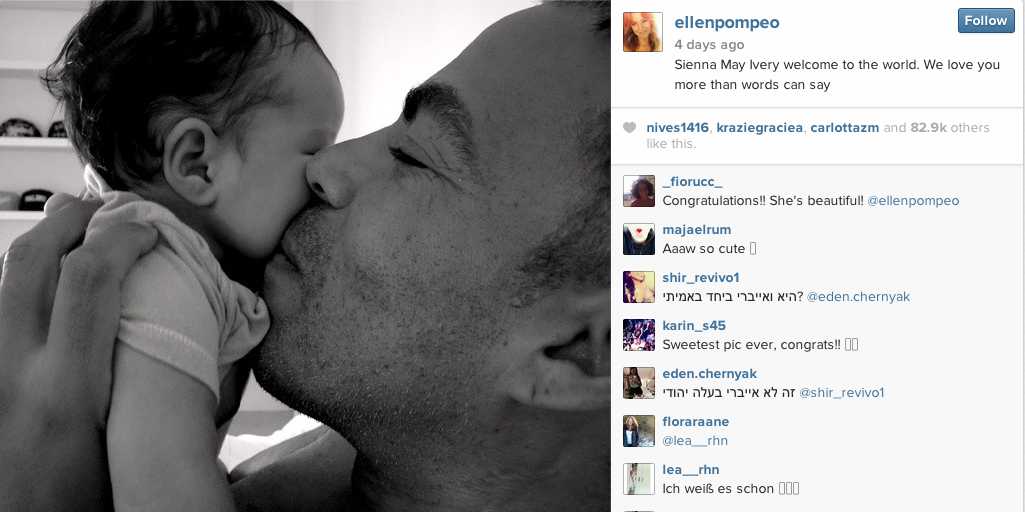 Courtesy of Instagram
No one really expected the two to have another child right now, as they hadn't revealed the news in public. Ellen Pompeo shared the news on her Twitter account, leaving a lot of people surprised by the announcement. Take a look at her tweet.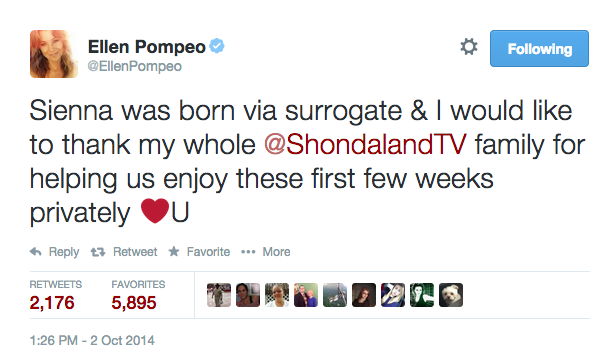 Courtesy of Twitter
Keep Up With PopWrapped On The Web!
Twitter  SoundCloud Facebook Instagram Tumblr Pinterest YouTube