Popular K-Pop band, Ladies' Code, was involved in a
fatal car accident
that killed member EunB. The entire band was in the van, along with managers and stylists. Band member RiSe is currently in
critical condition
, and Sojung is injured and hospitalized. The other two members, Ashley and Zuny, and the other passengers, were treated for minor injuries. "Rise's long operation has ended and she's currently under careful observation. The other members are currently hospitalized in Seoul. So Jung underwent an operation for a bone fracture. Ashley and Zuny did not sustain major injuries, but because of the shock and trauma from the accident they are currently undergoing several examinations and treatment," Polaris Entertainment, the label that represents the group, said in a
statement
 today.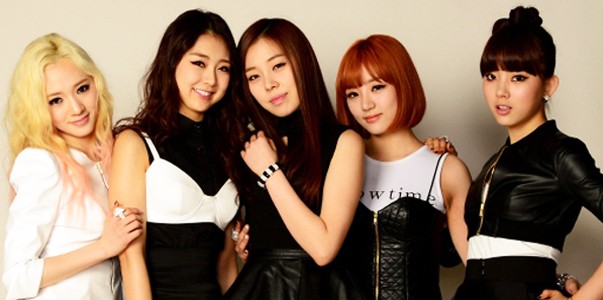 GokPop.com
An earlier statement from Polaris described the events. 
"After a schedule in Daegu on September 2, LADIES′ CODE was headed back to Seoul. Around 1:30 AM in Suwon, an issue occurred with the car′s back wheel coming off. With the rainy road and wheel coming off, the vehicle spun several times, hitting a guardrail." 
The statement went on to express their sadness at the accident: "Our staff is also unable to recover from the shock and are in great sorrow right now. We want to apologize to all the fans and everyone who have received much shock, and we ask for everyone to pray for the quick recovery of the members." Fans have taken to Twitter to express their grief: https://twitter.com/basicallybts/status/507529622552973312 https://twitter.com/shindonggevn/status/507483818169622529 https://twitter.com/nuguseyos/status/507476615194877952 https://twitter.com/OneQ84/status/507582394610634752 The band had just released a new single, KISS, KISS. EunB was 21. Her funeral has been scheduled for September 5th. PopWrapped offers its condolences to the band and EunB's family.
Keep Up With PopWrapped On The Web!
Twitter
SoundCloud
Facebook
Instagram
Tumblr
Pinterest
YouTube