Last month, I interviewed the creator of a spoof modeled after ABC's hit television show, Once Upon a Time, Erin Stegeman Marrero. Marrero is 32 years old, living in Los Angeles, California, and known for creating Once Upon A Time: The Rock Opera. Here are some great exciting answers the creator gave me:
PopWrapped: Tell us a little bit about yourself for our readers?
Erin Stegeman: Haha, oh boy ... Well, I'm a writer/director/
actor living in LA with my husband (actor/producer Ace Marrero) and a dog I rescued, Wolfy. I'm originally from St. Louis, MO. My dad is a doctor from a tiny German-speaking farm town, and my mom is a jewelry designer who grew up far more metropolitan. I think those oppositions had a lot of influence on me ... I spent too much time trying to figure out where I fell on that spectrum. Plus, we were lucky to travel a lot growing up -- I've been to 47 states and lived in the midwest, New York, and now LA. I played a lot of sports, danced, and was a nerdy student growing up. My parents stressed the importance of being well-rounded and having a variety of life experiences ... That's probably been my greatest asset and biggest hurdle. I like too many things and find it hard to make finite decisions ... LOL. Other than that I can binge watch TV like it's an Olympic sport, and I'm a serious green tea addict.
PW: What was your life like when you were little? Did you always like fairytales and any other genres as a child? What was your favorite book and television show as a child?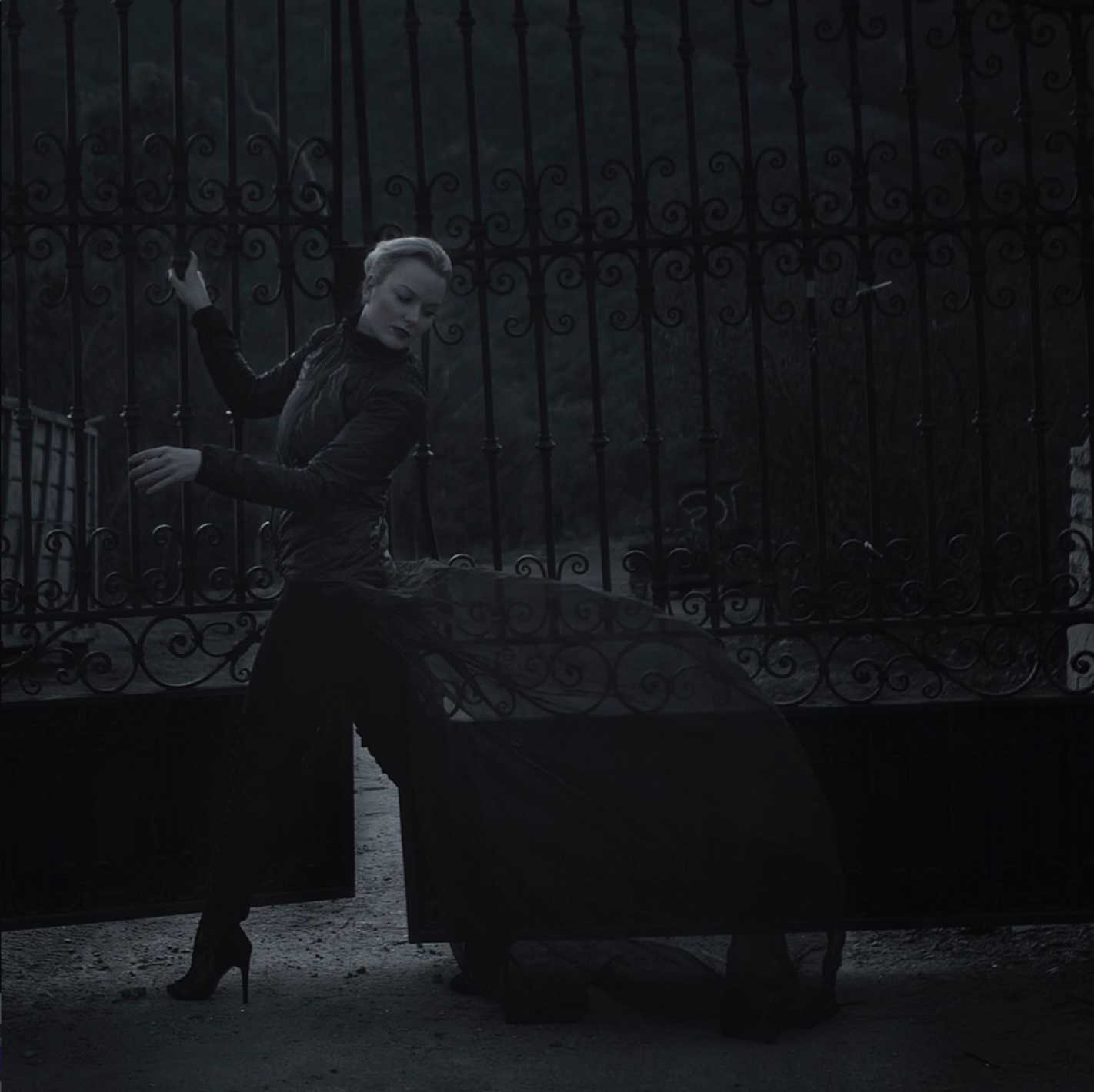 Courtesy of Erin Stegeman
ES: I was totally into all of that as a kid. I was a big bookworm and had all the Grimms and Hans Christian Anderson collections. I have read every Roald Dahl book at least twice. My parents loved antiquing, so I'd go with them and buy rare dolls and books with these elaborate pictures of fairies. I collected a lot - to the point that I would hoard one of every flavor of candy like skittles and sweet tarts in my dresser drawer ... I also had every single perfume from Victoria's Secret at one point, even the ones that smelt terrible. I think I needed friends, lol. Walt Disney was a big idol of mine, and I read a lot of his biographies. He's a fellow Missiourian, so I always felt a deep connection there.
I was a total geek 
before it was cool. I had glasses and braces before anyone else, and then I got TWO spiral curl perms. We'd put on plays in our backyard and the neighbor's basement, because they had a stage. I was the oldest, so I usually bossed everyone around. I wrote a lot of short stories as a kid... I still have them all too. My dad told me that he thought I'd be a writer. I remember my mom telling me that she felt one day I'd marry a prince because I would draw these elaborate princess costumes and write stories about princesses all the time. My husband has played Aladdin, Prince Naveen, and Captain Hook in various shows so I feel like I fulfilled that prophecy...lol.
When I was really young, I would watch Shelly Duvall's Fairytale Theater on PBS with my sister, Katie, while eating pickles (it's a German thing). I was obsessed with that series. I was also raised on my parents' shows and music so I loved stuff like Bewitched, The Monkees, and Dick Van Dyke. People use to tell me I looked like Elizabeth Montgomery, and I remember just really wanting to be a witch like her. I would go out during recess and try to move trees with "magic". Yeah ... It didn't happen. I've seen the Monkees perform live more than anyone I know. That's actually how I met my high school best friend, Jenny. She saw I wrote "I Heart The Monkees" on my planner, and it was done. Davy Jones and Mickey Dolenz wished me Happy Birthday on stage once when I was in college, and I just about passed out. As I grew a little older I loved Lois and Clark: The New Adventures of Superman and The X-Files. I was OBSESSED with those and would often go over to a friend's house and we'd watch together. All of these shows for me are very tied to community. Which is why I still gravitate so heavily towards the genre community. There's this sense of home. Currently I'm OBSESSED with Bates Motel, The Leftovers, Mozart in the Jungle, Veep, and, of course, The X-Files again. My dad and I can binge watch like no other.
PW: Where did you go to college? Major? Were you in any plays or shows?
ES: I went to a tiny women's college in Columbia, MO, called Stephens College. I majored in Theater, both directing and acting. It's an incredibly unique program over there, and I am still so close to everyone. They work you very hard -- it was three years and two summers straight of non-stop theater, including a 13 show summer stock season in the middle of Iowa. I have to tell you, it prepared me immensely to be on set and navigate this business. I love hiring my college alumni because they just work really freakin' hard with great attitudes that don't quit at the 11th hour. I value that more than anything these days. I wasn't cast in a whole lot -- I felt like an underdog and a bit lost in terms of where I fit in. I wasn't great at musical theater like the rest of my class was, and I didn't have a lot of self confidence. I did weird stuff at auditions like put fake blood all over my legs or light a cigarette in the middle of a monologue, and I don't think anyone really got it. LOL. I remember being an understudy to my friend my friggin' senior year, and I felt like total garbage. I know that's where I get all of my drive from. I knew in my gut that my time wasn't college. I'm grateful I was prepared to fight when I graduated. However, I will say that I fell absolutely in love with directing at college. I was selected to direct the play KINDERTRANSPORT at our Warehouse Theater, which I had actually performed in in high school. I connected to a real sense of purpose directing, and then I put that on hold for nearly a decade. LOL. Sometimes it's hard to just let yourself be happy.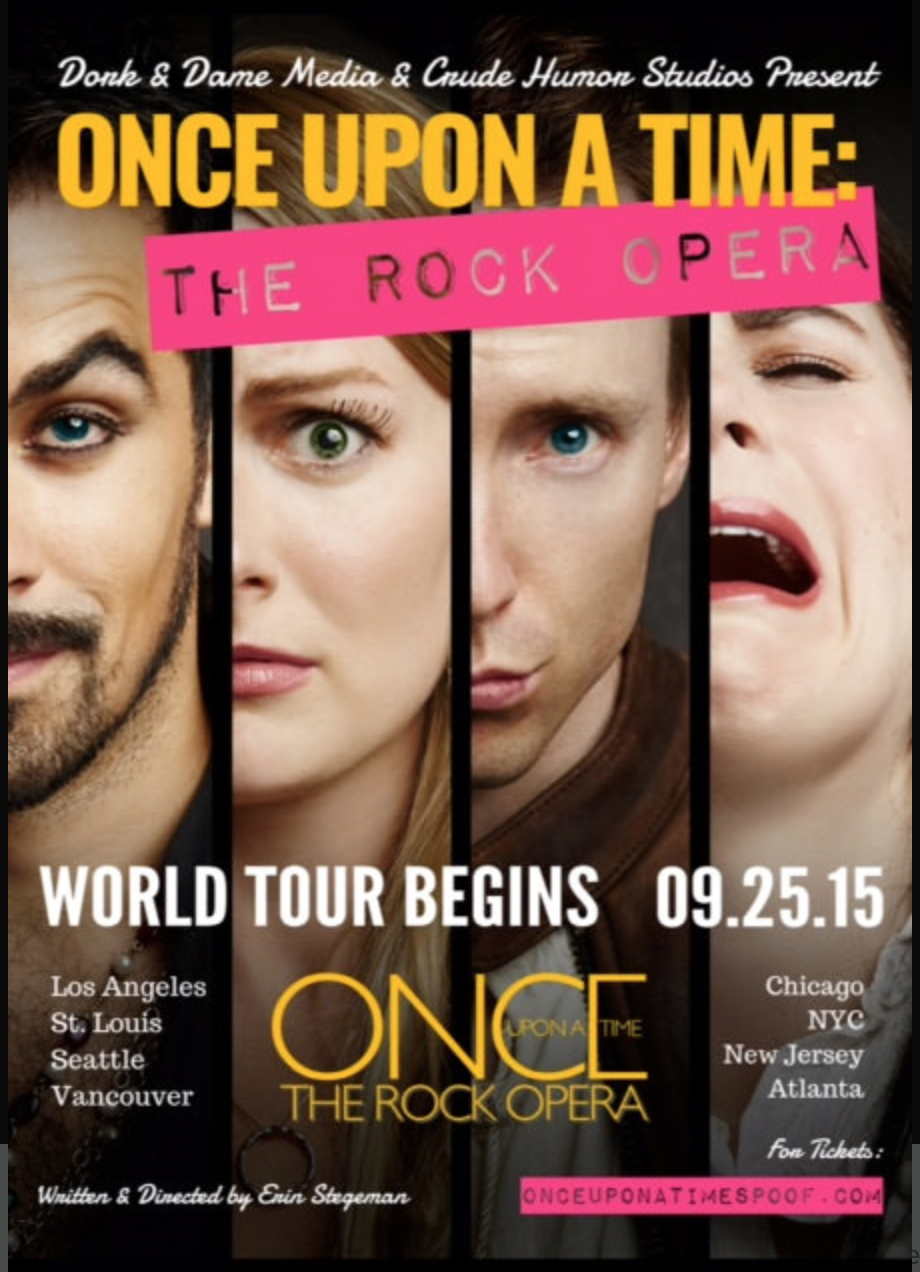 Courtesy of Erin Stegeman
PW: Why did you create the show, Once Upon A Time: The Rock Opera? What made you decide to create a parody about OUAT?
ES: First and foremost, I'm a big fan of the show. When it first aired, I had a few people tag that poster of Emma with the apple on my Facebook page and ask if I booked a new show on ABC because I looked so much like Jennifer Morrison. It should be noted that I used to have red hair and would constantly get mistaken for Emma Stone, like ... non stop. I went back to blonde to get away from that, and, then, like two months later, OUAT came on, and it started again. This time, I embraced it.
I was miserable living the actor's life, so I was looking to get back into writing and directing. A friend of mine said I should throw up a vid on YouTube pretending to be Emma. This was during Season 2 when things were getting a little ... "whacky". I kept saying these characters need a support group, so this idea of a 12-step fairytale group in Storybrooke started to bubble up.
I wanted to use Disney characters the show hadn't yet, and, then, I would come in as Emma and try to tame the crazy. I wrote and shot the sketch within a week. We posted it as just a one-off video, and we got 10,000 hits the first week. We also had some wonderful support from the Team7 cast, especially Faustino & Mig, which really got us incredible exposure. So thankful for them! So we did a full season of Once Upon A ... Anonymous with no budget. I wanted to continue on with the series but bring up the quality and challenge myself to do a film. I knew if I went bigger, I'd have to make it more a spoof of the show. I have no idea where a musical came in mind ... maybe to get back at my college never casting me in one ... lol. I love shows like Rocky Horror and Devil's Carnival. Again, I think it's the experience of it. Going with your friends, nerding out, dressing up -- if I could contribute something like that -- that would be a dream come true.
PW: What is your interest in OUAT? Favorite storylines or characters that drew you to create this show? Any memorable moments on the parody?
ES: I am a religious watcher, obviously. I have a podcast with some of my cast we do every week where we drink too much wine and talk about the episodes called Once Upon A Wine. I am a hardcore Evil Regal and Hooker, but I love all of them, really. I relate to Emma a lot and her tendency to isolate versus asking for help. Plus, she's my age, same initials, and I practically own her wardrobe. The show is great about making these flawed, lovable characters. I love Charming's humor ... He was my favorite to write because he's so over the top with his valiancy. Neal is another character I enjoyed writing -- I took him to an extreme, so it may make some fans upset, but, for me, he's this broke dude in a hoodie who knocked up an underage girl and left her 
in prison ... I mean, my father would've killed him. Plus, he couldn't figure out how to get a job in over 300 years?
I really wish we were doing the film now with Emma as the Dark One ... That hair is especially ripe for parody. Maybe for the sequel :)
PW: How did you choose the actors starring in the show with you? What was the process? Did they audition or did you talk to your other friends in the business about acting in it with you?
ES: Most of the cast came from the web series, which is basically just a bunch of my friends. I did have to cast Rumple and Regina through video auditions because those two are so specific. I do my best to get away from the audition format. I think it's good for TV but not film and theater, where there's going to be more of a process. For me, I like to know a person, meet them, and just play around. So their videos were far more personal -- I let them pick the songs they wanted to sing and just improv as the characters. Amiee Conn, who plays Regina, sang "Let It Go" from Frozen as the evil queen. I was sold.
PW: Who is your favorite OUAT character?
Besides Emma Swan, as you totally look like her? Why?
ES: Regina's one of the best-written characters, which gives her a huge advantage. Lana Parrilla is great. I first met her at a SAG (Screen Actor's Guild) event when the show first came on, and she just loves what she does. There's a big heart energy there, and that's really attractive to a lot of people. Plus, her wardrobe is sick.
PW: What other shows are you in or roles you have been in? Have you done any other projects connected to Once Upon a Time: The Rock Opera?
ES: It's weird because I feel like, in a lot of ways, I'm just starting. I wrote/directing/starred in the anthology Fun Size Horror, and I'm on board for the third installation. There's some cool names attached to that, so I'm excited. I did a lot in the horror genre as both an actor and writer and am working on merging that world with fantasy and comedy right now. Horror is one of the most inventive filmmaking markets out there -- there are no rules, which is such a gift. I'm also conceptualizing and directing music videos for some amazing artists this year, which I am loving. I've also got a Sci-Fi pilot I'm directing this year, and another musical is in the works! 
Most likely, you've probably seen me selling Amazon Prime on your TV.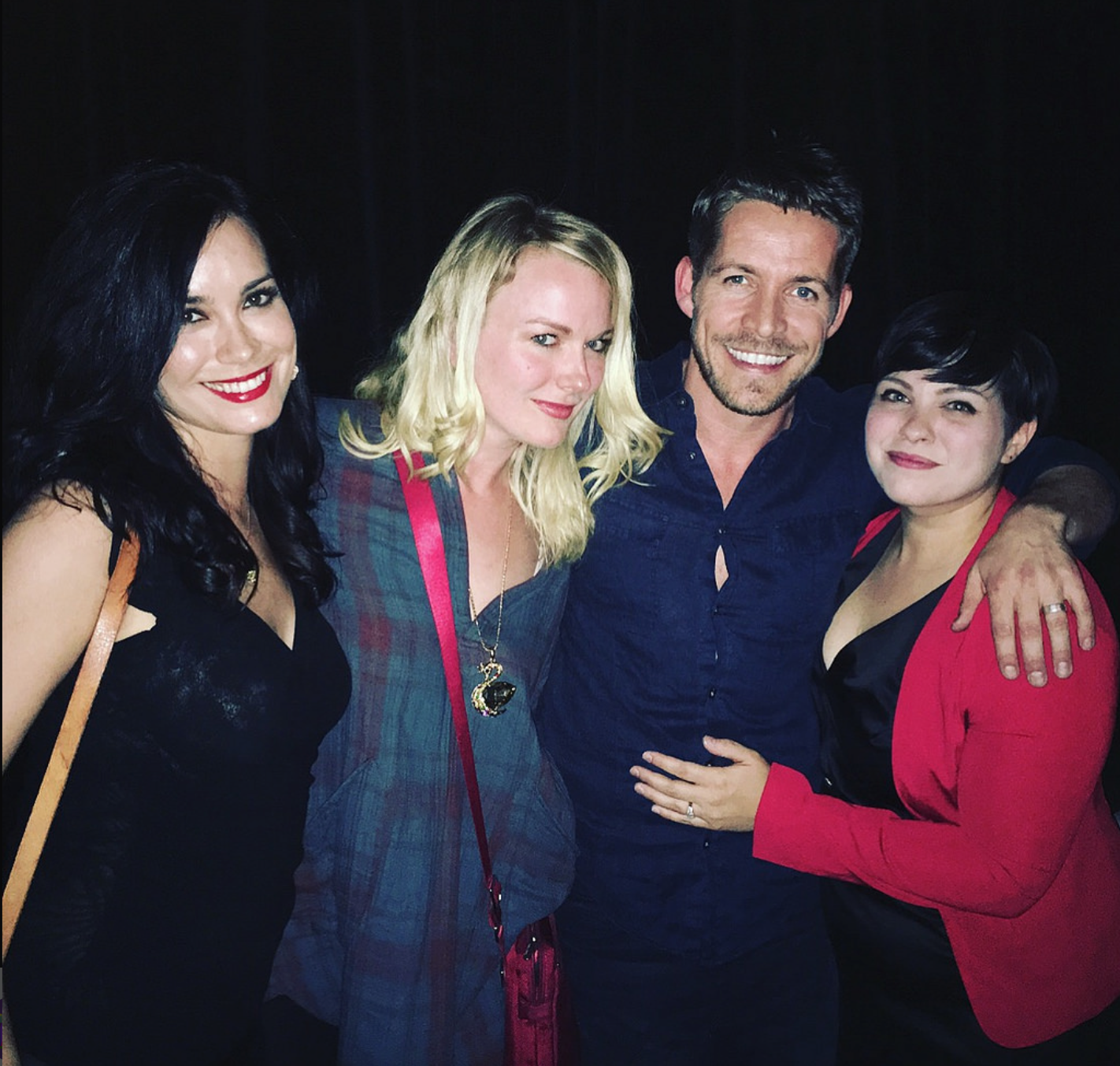 Courtesy of Erin Stegeman
PW: Where do you think your show will be 5 years from now? 10 years from now?
ES: Oh wow. I don't know about our staying power ... It depends on the show's run, and how well our DVD sells and screenings do. For me, in five years, I hope to have a very well-branded, well-run channel that regularly outputs genre parody sketches/content. I want to continue to expand our partnerships and allies to broaden our reach. I have a couple scripts I've written I'd like to shoot -- one being a fairytale horror musical. To have a couple more features under my belt in the next 5 years would be excellent. In 10 years, I really hope to be a go-to genre content creator and director, with my own trademark spin. I really love Matthew Vaughn's body of work. I'd like to be someone people feel confident they can give those same opportunities to.
PW: Do you have any advice to give to writers who want to create their own show or go into acting?
ES: Get to Starbucks, open the computer, and start. One word at a time is how I've gotten anything done. And if you get stuck, ask for help. You can't do this alone.
PW: You were recently invited to meet some of the cast of OUAT at Seattle's Emerald City Comic-Con. What was that experience like?
ES: Sick. Totally sick. Lana had her reps reach out to us to arrange a meeting, and I wish I had words to properly describe my emotional journey with that. It was nearly three years to the date since I had released the sketch online that we met with them, and here I am in the green room with Lana and Sean and a few other cast members talking about our film. This sketch has led to everything in my career -- writing commercials, directing movies, writing for LA Weekly, acting projects -- EVERYTHING. I could barely talk, I was so overwhelmed with gratitude and just the awe of achieving something I had been working towards for years. All of them were so kind to us, and just had some really supportive things to say. We were treated like peers. Lana kept singing lyrics from the "Evil" song. Amiee nearly passed out.
Huge thanks to Erin Stegeman for taking the time to fill us in on all things Once Upon A Time:  The Rock Opera and her other projects! Go follow @OUATspoof, @AmieeConn, & @erinstegeman for more on this amazing show.