Carla Cappa is an up and coming, Nashville-based, indie-pop artist that simply goes by CAPPA. We first met her when she dropped her debut, self-titled EP and later made it on one of our #MusicMonday playlists with her latest single, "Other Girls." As we like to spread the word when we discover artists who mean business, here's an exclusive interview we did with her.
PopWrapped: Hello Carla, I'm happy to be chatting with you! Would you like to kick this off with a short introduction of yourself for our readers?
CAPPA: Thank you! I'm happy to be chatting as well. My name is CAPPA, and I'm a singer, songwriter and performing artist out of Nashville, TN.  I make alternative pop music (or what I like to call vibe-y pop).
PW: Was music what you always wanted to do? How did it all get started?
C: It was. I've never truly wanted to do anything else. My mom was a singer/songwriter when she was younger; she gave me a guitar at the age of 7 and that was about it for me. 
PW: Growing up, which artists did you look up to and have been inspired by?
C: I grew up listening to a lot of Top-40, so that always had a big influence on me. I loved Britney Spears and *NSYNC. My parents always listened to The Temptations and Hall & Oats, so those bands grew to inspire me a lot.  The older I've gotten, the more I appreciate that I was able to grow up listening to such amazing musicians.  
PW: You released your debut, self-titled EP back in June. How was the process of putting it together?
C: I kind of laughed just thinking about this question because it was honestly really disorganized.  I didn't know exactly how I was going to make it all come together but I'm really happy with how it all turned out. It's kind of a trial and error process, especially when you're an independent artist doing it on your own. It's expected that everything you do, wear, how you look and what you sound like will be perfect, and that's just not the case. I had to get to the point where I didn't care if it was perfect, it was what I wanted to do and that was that.  
PW: You have now released a new single, "Other Girls," and it seems to me that its sound is lighter than a lot of the tracks on your EP. How did it come to that? Tell us a bit about experimenting and evolving, sonically.
C: Ahhh this is fun, I love this question! There's no real reason it ended up sounding so much lighter; sometimes those things just happen.  I don't want to box myself in a corner with my music; I just want it to be what authentically comes out. Whether it's dark or a bit lighter, I'm cool with either.  I like to think of "Other Girls" as an underdog, girl anthem.  It sounds super fun and a little more pop friendly, but at the end of the day, it's basically about me getting dumped, not getting over it and calling someone out for how the situation went down. Regardless of whether it's a little lighter or darker, I want the music to be honest and about what I'm feeling at the end of the day. 
PW: I suppose the song is the first sample from your next release. Is that another EP or a full-length studio album? 
C: I'm not quite sure yet, to be honest.  I'm working on a series of singles and I hope to re-debut them on either an EP or an album sometime next year, but I have no set dates yet.  I hate setting a date for myself before everything is finished because then there's a pressure to finish it.  At the end of the day, I want to know that it's the best I could do with it, so if that takes more time, I'm okay with that. 
PW: Can you reveal anything about its current state? How is it coming along and when do you expect to release it (the album/EP)?
C: Everything has been coming along great. I'm really excited. I think I'm writing the best songs I've ever written and working with the best people I've worked with, so I'm stoked on that. I have a much bigger vision for what I'm doing this time around as far as sound, what I want to write about, my live show - the whole thing will be a lot bigger. 
PW: So, what's coming up next for you? Another single, a music video, any performances scheduled? 
C: I have a music video for "Other Girls" coming out soon! I'm excited about the concept because I envisioned it all and got to see it come to life and that is an amazing feeling. After that, I'll (hopefully) be releasing another single and maybe even a secret cover. :) 
Show wise, I'm playing around Nashville a bit here and there. We have a show with Family Force 5 October 30th. I'm going to be Katy Perry and my band members are going to be sharks; it'll be weird. We're also playing at Purdue University, opening for Hoodie Allen and Natalie La Rose October 24. 
PW Note: Music video can be seen above and Purdue University performance has already taken place.
PW: You've been releasing your music independently, haven't you? With a sound this big, how come you're not signed yet?
C: I DON'T KNOW! I'm okay with it though. I've gotten to do the grunt work that I needed to go through and assemble my own team first hand.  I wouldn't change any of that.  Also, I'm never stopping; whether that means I'm with some sort of representation down the line or it's just me and a small team, I'm gonna keep doing my thing. :) 
PW: From your own experience, what would have to be the most difficult part of being an up and coming female artist in today's music industry?
C: Just the sheer amount of talent out there. There are so many genuinely talented people. It's awesome, but it makes the industry cut throat.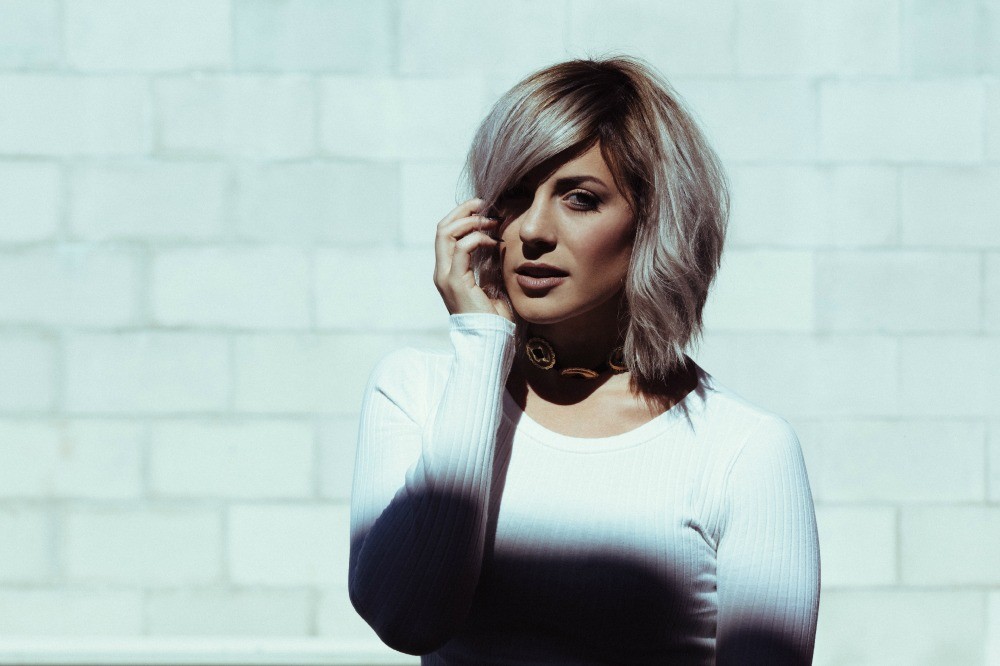 Courtesy of CAPPA
PW: If you could pick literally anyone, who would be your first choose to collaborate with?
C: That's a tough question. There's a lot, but right now I would probably pick Pharrell. I like his vibe, his outlook, how much of a go-getter he is - that all being besides how incredibly talented he is. 
PW: Can you name a couple of songs that you've been listening to lately?
C: CHVRCHES - "Leave A Trace", Best Coast - "Feeling OK", Lipstick Gypsy- "Infatuation"
PW: What's the best piece of advice you've been given regarding your career?
C: The word "no" doesn't mean anything in the music world.  A million people will tell you no and you can't let that matter. 
PW: What would you like to have achieved as an artist in five years from now?
C: I want to work my butt off and go as far as I can go with it!
PW: Before we call for an end, what would you like to say to your supporters?
C: Thank you so, so, so much for following my career and believing in my dream. Support from family, friends and fans makes all the difference in the world so I can't say thanks enough!
PW: Thank you for doing this interview with me!
C: THANK YOU!<3
Make sure to stay up to date with all things CAPPA by following her on Facebook, Twitter, Instagram and Soundcloud.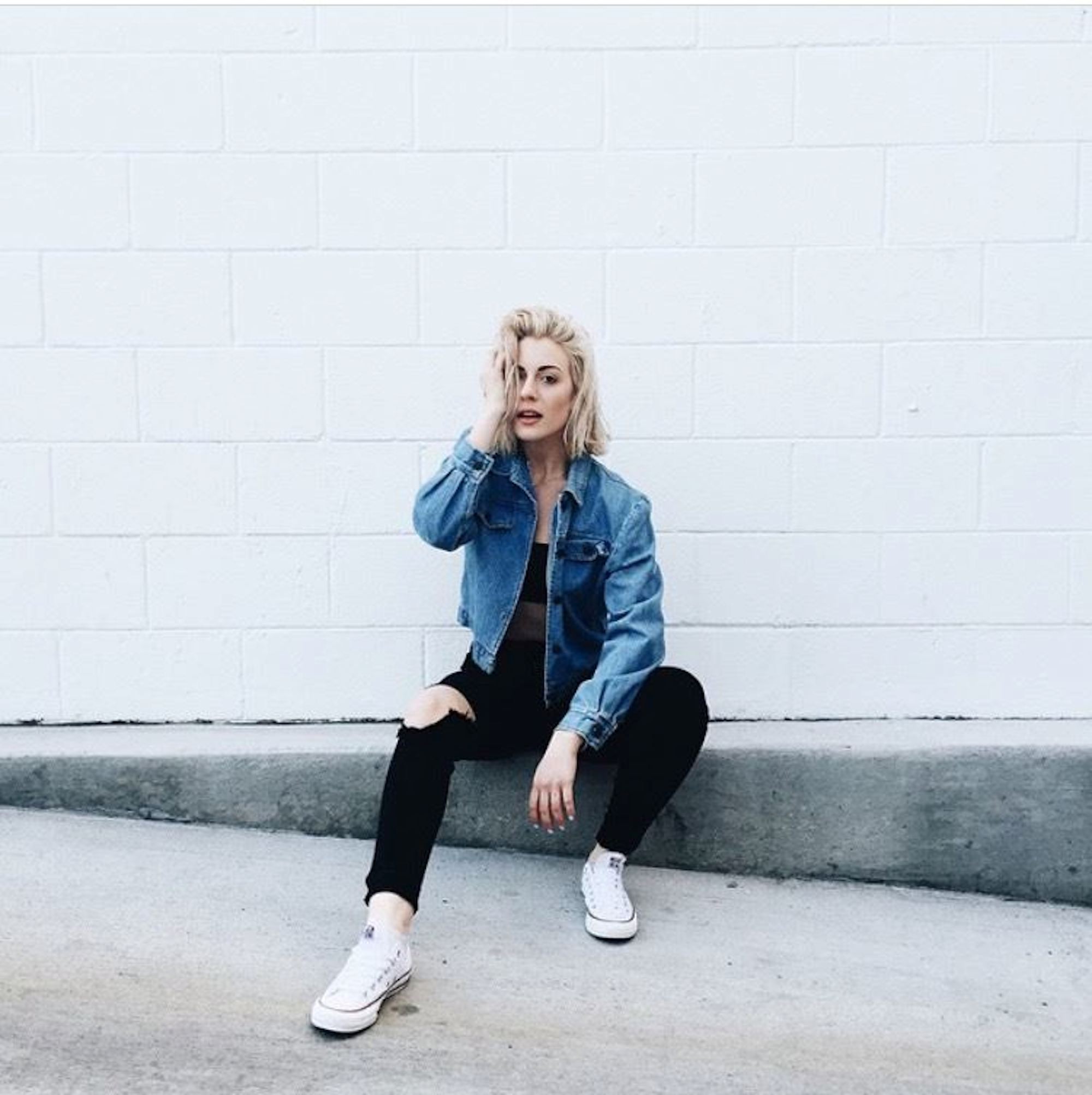 Courtesy of CAPPA