The Unexpected Journey is an new series where ordinary people apply to go on extraordinary journeys — with a couple unexpected twists along the way. PopWrapped would like to introduce you to Mitch Summers and Jordan Kennedy, the masterminds behind this extraordinary movement. Find out how they can make the journey happen for you. 
We at PopWrapped got an exclusive interview with one of the shows creators, Jordan Kennedy.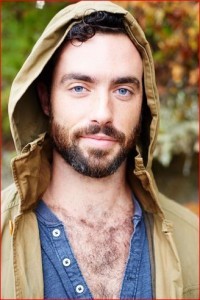 Courtesy of Jordan Kennedy (Facebook)
PopWrapped: Where did the idea of The Unexpected Journey come from?
Jordan Kennedy: Mitch came to me a little over a year ago with this idea of a reality show that surprises people (Publishers Clearing House-style) with a journey of a lifetime to mark off one thing on their bucket list ANYWHERE in the world. Fresh from a three year stint at a local production company, I was back to working for myself and looking to sink my teeth into something. The idea was good but seemed done before, and I saw a huge opportunity to change some lives and asked if he had ever thought about adding in some really compelling human interaction and charitable acts? We discussed it and started seeing how a show like this could have some MAJOR global impact, and it wasn't long that we had The Unexpected Journey.
PW: What is the biggest adventure on your list that still hasn't come to fruition yet?
JK: My list is ever-growing and constantly becomes more adventurous and creative. I've always wanted to hike the Appalachian Trail (in its entirety), pray/meditate in the temples in Cambodia, ride an elephant in Thailand, but then I also have "simpler" adventures of having kids, writing a book, learning to see God in everything, and perfecting the art of Love. But, of them all, I think the one thing I would LOVE to do right now is hike the Appalachian Trail. I'm itching to do it.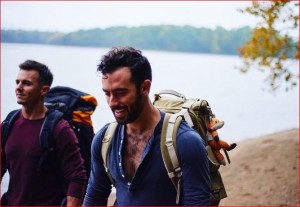 Mitch Summers and Jordan Kennedy on a journey. Courtesy of Jordan Kennedy
PW: Tell us a little bit about growing up in NC and why there is no place like home.
JK: NC was an amazing place to grow up. Living with family who was constantly supportive of my dreams -- they allowed me to use my imagination and never look at anything from an impossible point of view. I quickly put that to the test and moved to LA the day after graduation and had a blast. But something about the woods and the simple life was calling me home, and, after five years there, it started becoming hard to find myself and my fit there. So I packed up and moved back to the woods. I built a small cabin (which I still live in) and started really focusing on my dreams and my desires for my life and begin the ever-changing and constant process of building the life I wanted. NC was just the place for me to do it. I easily rooted here, and good roots bare plentiful fruit.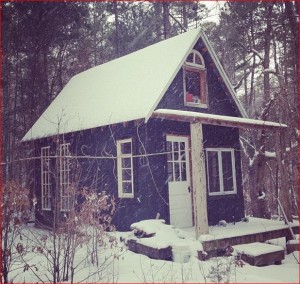 Courtesy of Jordan Kennedy (Instagram)
PW: You are starting a movement and helping people change their lives and their ways of thinking. Where do you see The Unexpected Journey one year from today?
JK: The possibilities are endless as far as I am concerned. Mitch and I have discussed all the various directions the show could go and evolve. But I think (and without expectation) that, as long as people are invested and involved, then a year from now we should be wrapping up Season 1 -- with a huge following of people who are being constantly inspired on a day-to-day basis to get out there, really start living life, and helping to make this world a better place. And that all starts with small and incremental changes that produce monumental effects.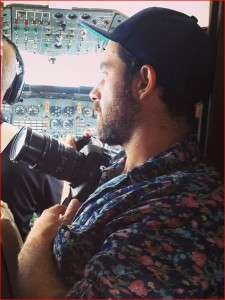 Courtesy of Jordan Kennedy (Instagram)
If you are ready for a Journey all your own or just want to marvel at the life-changing adventures of others, we invite you to visit the show's official website and follow all of their social media accounts. You could join them on the next Journey with Instagram, Twitter, Youtube and Facebook, and use the hashtag #AreYouAwake to stay involved
! [youtube https://www.youtube.com/watch?v=L0UbQL0yVrg]