Zach DeGaetano, Tyler Thompson and Kristina Antuna have joined their forces and formed an up and  coming band, called WILD. They have just released their debut, self-titled studio album and it's pretty much everything you could ask for, so it's time to get to know them better by finding out what they have to say in our exclusive interview.
PopWrapped: Hey Kristina, Zachary and Tyler, it's so nice to be doing this chat with you! To start with, how did you come together and form WILD? How did it all begin?
Z: Thanks for having us! WILD had a pretty organic inception. Tyler and I had been writing and working on numerous other projects for about a year, when we were asked to score an indie movie. We really loved the sound we came across and what we were creating. We then found ourselves in a writing session with Kristina and it all came together. We started writing a lot together every week and before we knew it, we had a full-length record in our hands.
K: The way we came together was so natural. Someone sent me a song Zach and Tyler had done together before I ever met them, and from the first note I knew I had to meet these guys and write with them.
PW: What were you all up to before becoming bandmates?
Z: I was in a couple touring acts before I moved to LA and met Tyler back in 2013, since then we have been writing every week for multiple different projects.
K: I was doing the EDM vocalist thing for a while, but I always felt something was missing for me, creatively, with that.
PW: What is it like being an up and coming band, making your first steps to the scene and being introduced to the world?
Z: Honestly, for the first time it feels right and it's exciting. I love and believe so much in what we have created.
PW: After all the hard work, you've released your debut, self-titled album. How does it feel now?
Z: Releasing something you put a lot of yourself into is a great feeling. We all worked hard on the record and being able to show everyone what we made together is nerve-racking and exhilarating all at the same time.
PW: Can each of you pick a word to describe its sound?
Z: Honest
T: Kindled
K: Inspiring
PW: Tell us a bit about the process of putting it together, from crafting the songs to setting the final track listing. Did you know what you were going for from scratch?
Z: I think we all had a really good idea of what we were going for, we wanted to create something with a big folk/alt feel, but we also wanted to incorporate our favorite sounds and aspects of other genres. Crafting the songs was a combination of sitting in the studio for 12+ hours at a time and a LOT of coffee/energy drinks.
PW: I bet every single song has its meaning, but if each of you were to pick one, which would that be?
Z: That's a tough question, but I'd have to say "Bonnie and Clyde", because that was the song that really made us decide to make WILD real.
T: "Paper Airplanes" for me. That song is just such an honest love ballad. If you don't feel like you just fell in love for the first time after hearing that song, you didn't hear it right.
K: That's like asking a mother to pick her favorite child. But if I had to choose, I'd say "Back To You".
PW: What's next, now that the album is out? Do you intend to push a few singles from it - if yes, have you picked any?
Z: As of now, we are getting a show ready and have some other things in the works that we'll hopefully be able to announce soon! And yes, we have a couple singles picked that we are currently pushing: "Bonnie and Clyde", "Back To You" and "Stay".
PW: Who came up with this awesome idea of wearing animal masks? Are they here to stay?
Z: Glad you liked them! The masks were a pretty random idea I had, I just really wanted to capture the feeling and vibe of our music in that picture and I feel like somehow the animal masks added a lot. For the question of "are they here to stay" I'll have to say yes, we love them, but I don't think you will see us wearing them on stage or anything like that.
K: The masks, for me, were a way of getting people to hear the music rather than judge us on our appearance. We definitely want everyone to see who we are though ;)
PW: In fact, your current image makes me want to see you in a music video. Is there one on the way?
Z: That's something we are currently working on as well!
PW: Have you figured out what you want your performances to look like? What would a WILD live show include?
Z: We have a pretty good idea of how we want our live performances to look, come on out to a show to find out!
PW: Speaking of this, are there any gigs scheduled for people to see you doing your thing on stage?
Z: Nothing is booked yet, but expect some VERY very soon.
PW: Which artists have served as inspiration for your own music?
Z: Personally, The Album Leaf has always been a massive influence and inspiration. Mumford, The Lumineers, Rogue Valley, Of Monsters and Men and others in the genre but I also draw a lot from the Top 40 music out there too. I'm all over the board when it comes to inspiration haha…
T: Sigur Rós. If anyone has inspired me to create music and make new sounds, it's them and I'll love them forever.
K: Jagged Little Pill (by Alanis Morissette) was the first album I ever owned, and I'd say it had a huge influence on me as an artist.
PW: From producers and songwriters to singers, can you name a few dream collaborations of yours?
Z: Jónsi, Diane Warren and Jacquire King are certainly on my top few.
T: Jónsi, John Mayer, Justin Vernon to name a few.
PW: What would you like to have accomplished before you move on to a sophomore album?
Z: I have an enormous list of aspirations but mainly, I would just love for our music to get out to as many ears as possible. Any success that comes from that is simply a by-product from my perspective.
T: A budget for the sophomore album would be amazing. I think we did something great with what we have, but if we had an opportunity to work in a studio with real gear and professionals we could make something even stronger.
PW: Let's end this with something for the people that are just getting to know you, say whatever you want to them!
Z: Stay updated on our socials as we have a lot of crazy things in the works for WILD and can't wait to announce them!
T: Be our friends! If you like what you hear or you don't, I want to hear what you have to say/know you!
K: Listen to the album!
PW: Thank you for doing this interview with me!
Z: Thanks again for having us!
T: Thank you so much!
K: <3
Make sure to keep up with WILD by liking their Facebook page and following them on Twitter. You can also take a listen to their album on Spotify or buy it on iTunes.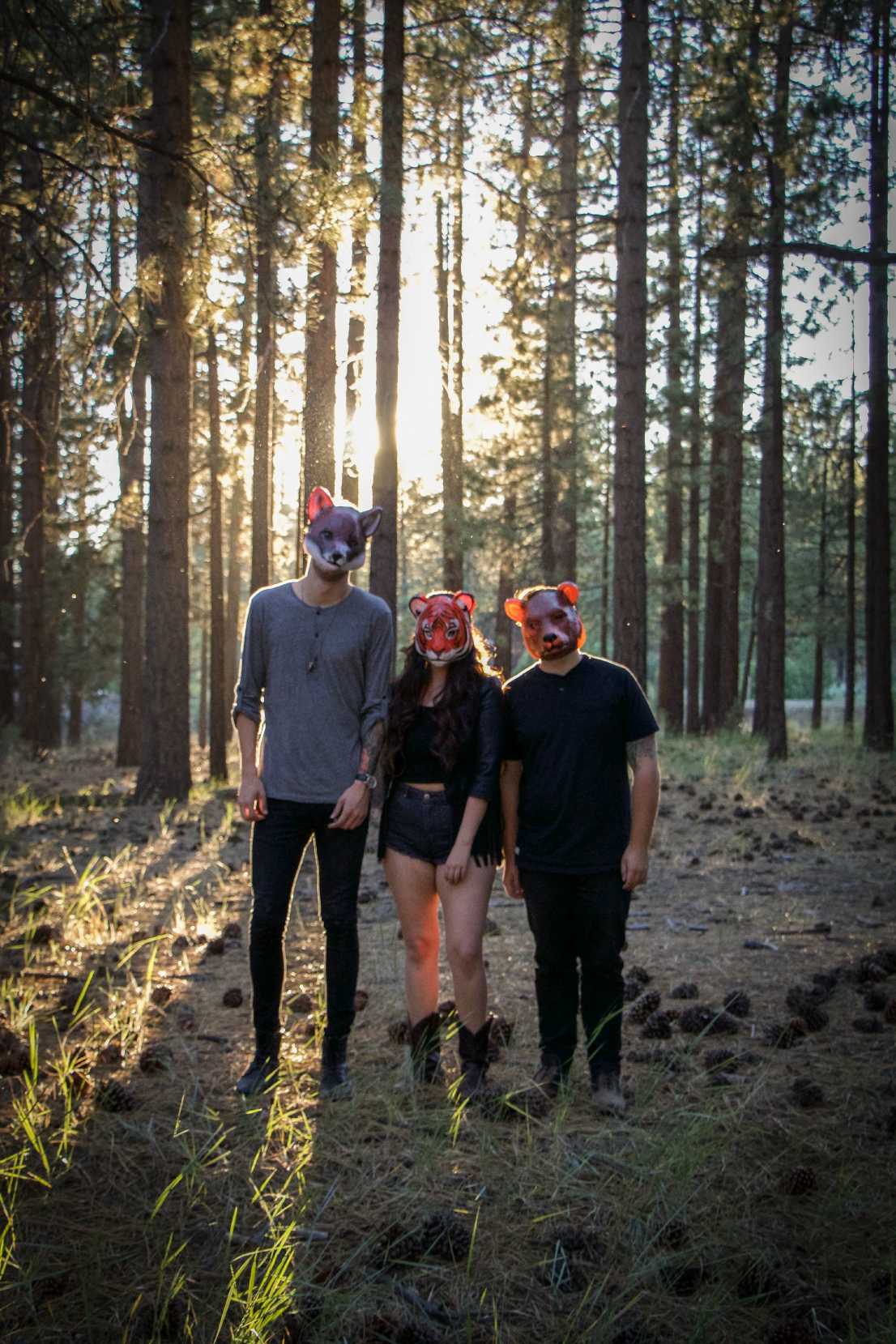 Courtesy of WILD