Jeremy Thurber is a singer-songwriter from Los Angeles, California who has written songs for Jake Miller, Sarah De Bono, TVXQ, Karl Wolf, Common Kings and many others. These days he's taking his talents from the behind writing desk to front-and-center on stages across America. We had the opportunity to chat with Jeremy about his growing fame and what fans can expect from him as his career continues to explode.
How long have you been performing and when did you get your start?
"I've been performing since I could remember. I started with dance class at 5 and entered into every talent show I could find in my county. My last show was at KCON, which was my first U.S. Arena show, it was sooo crazy."
You just performed at KCON in LA, can you tell us about that experience?
"YA, it was INSANE. The K-Pop fan base alone is a very dedicated and loud one! Ha, It was my biggest ever and again my first arena performance. Every single day I wish I was back on that massive stage. It was definitely an experience to remember and a dream come true."
You were also recently featured on Lance Bass' show, Dirty Pop; can you tell us about that experience and what it was like working with a member of *NYSYNC?
"Getting to be on Lance Bass' radio show was also another milestone, *NSYNC was pretty much my teacher for becoming a pop artist. I used to learn every word and melody and try and mimic their voice tones instead of doing my homework, which maybe at first wasn't a good idea, but I think it is starting to pay off lol."
Is there a new album in the works?
"Yes, I just started working on it. I am already pretty confident we have the first single, but those things change so quickly. I'm just trying to enjoy everything that is happening and not take it for granted all while trying to make the best music. Sometimes being an  independent/self-managed artist feels like I'm in the circus and people just wanna see how much I can juggle on my own hoping I break, but it adds another element of reward when good things happen."
What is something interesting fans may not know about you?
"Ummm, I have an obsessions with comic books and especially the Power Rangers. There is a new live action
Power Rangers
movie coming out and I'm preeeeeeeetty stoked about it." (Don't worry, Jeremy...so are we!)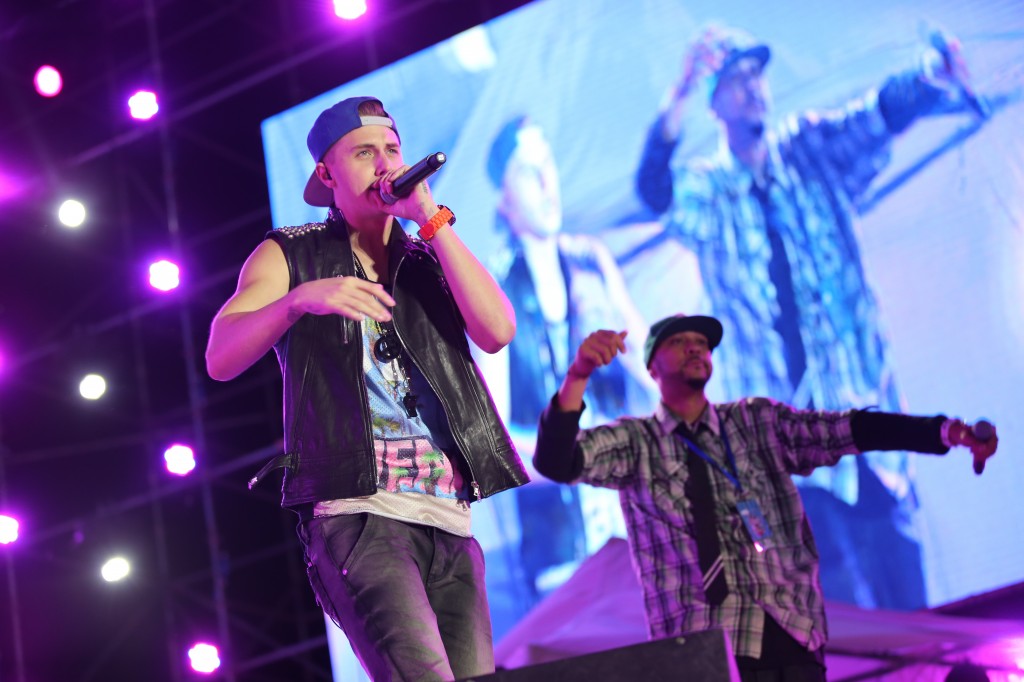 Courtesy of Jeremy Thurber
Now that we've gotten to know Jeremy a bit better, check out this mashup he did of "Neon Lights" & "Collide." Jeremy wrote "Collide" and a friend of his wrote Demi Lovato's hit "Neon Lights." While Jeremy was performing at Pride in LA this year, Demi was there making her music video for "Really Don't Care," her presence is what inspired Jeremy to mash the two songs together. [soundcloud url="https://api.soundcloud.com/tracks/164040542" params="auto_play=false&hide_related=false&show_comments=true&show_user=true&show_reposts=false&visual=true" width="100%" height="450" iframe="true" /] In addition to the busy schedule Jeremy is keeping these days, he also has an EP out called #SOLO; and I'm going to suggest you take a listen. #SOLO features five "fizzy-pop" tracks that were written by Thurber, Keith Oden and Jeremy's good friend, and another rising star, Meghan Trainor. "'Falcon' is one of the most fun songs I've ever done and 'Problem Child' is the most personal. It was almost hard to write, but I knew if I had felt this way that I couldn't have been the only one and that's why I wanted to share it," says Thurber about the music on his EP. #SOLO can be purchased on iTunes and Amazon (physical and digital copies) and streamed on Spotify.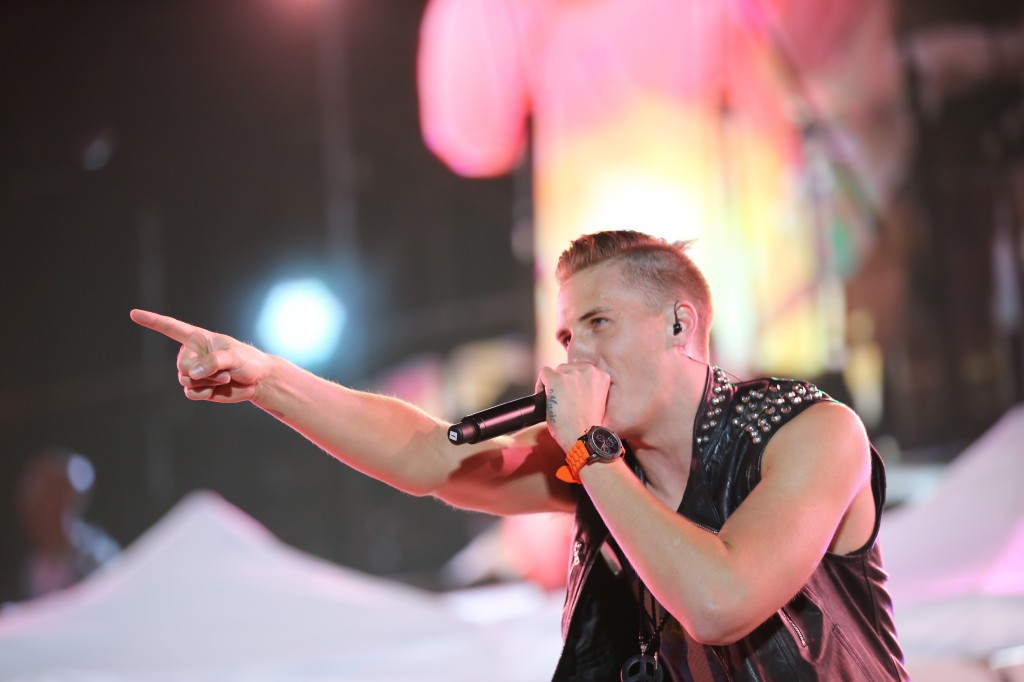 Courtesy of Jeremy Thurber
For all our LA readers, you can catch Jeremy at
The Social Slam Selfie Awards
on October 4 alongside Midnight Red and Grant Landis. Keep up with Jeremy
HERE
and stay tuned to
PopWrapped
for more updates on his explosive #SOLO career. ...Yeah, I know. That was a bad pun. I tried, okay?!
Keep up with PopWrapped on the web!
Twitter
SoundCloud
Facebook
Instagram
Tumblr
Pinterest
YouTube