With the Teen Wolf 5 premiere just days away, we scored a sit down with villain Jill Wagner for PopWrapped!
PopWrapped: Being from North Carolina, do you still have that strong southern family bond? Was it hard making the big move to CA?
Jill: My family is the reason I was able to move to L.A. in the first place. Without all of their constant affirmation and support, I wouldn't have found the strength inside myself to leave the nest. I used to give myself all of that credit, but as I get older I understand that my security came from having a rock solid foundation that my family built for me. That all being said, it was easy for me to leave the nest , not because I wouldn't miss them all, but because I was at the beginning of my great adventure and I couldn't wait to experience life outside of my little NC bubble. However, in the last 5 years I have found myself longing to be back with my family. Maybe as we get older that adventure we're on will always lead us back home in the end. Circle of life, right?
PW: You are great as the host of WIPEOUT! Do you really enjoy seeing the contestants eat it, like most of America does? Who are your favorite contestants? (Hint, hint!)
JW:  I think Wipeout has been one of America's favorite pasttimes, and I certainly have been very lucky to have had such a fun job for 7 seasons!! I do get a good giggle from certain contestants. You know you guys were always on the top of that list.... Love my NC boys!
PW: Happy that we won the $50,000 to make your hometown proud.
Playing Kate Argent on Teen Wolf, is it fun to play a Villain? What can our readers look for in season 5?
JW: It is always more fun to play the villain. I don't even mind the mean comments online as it means I am playing her the way I should be. I really enjoy her and can't wait to see what they do with her next season. I wish I could tell you a hint, but I know nothing. I just hope they don't kill her again! Jill also plays host again, on the after show, called Wolf Watch, following each episode during the season.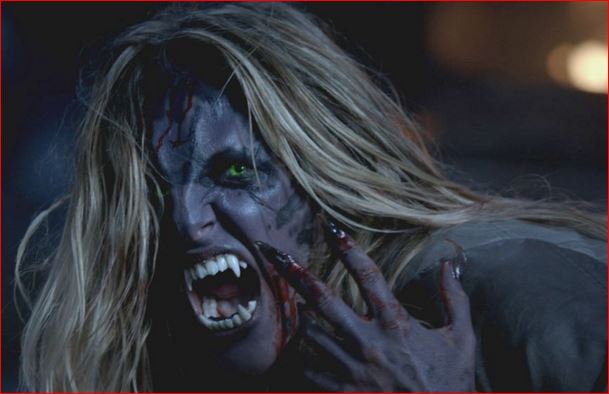 Credit: MTV
PW: Can you tell us about SuperNovas, your next project in the works?
JW: This was a little project I did with a good friend of mine, Anthony Meindl. I play an alcoholic/crazy mom to Brianne Howey who is adorable and so funny. I'm not really sure of the progress of where they are at with the project but it was super fun to work on.
PW: Most important question: having met and worked with both, are you Team Carver Twins (Teen Wolf) or Team Lane Twins (Wipeout and Fear Factor winners)?
JW: TEAM LANE TWINS ALL THE WAY!! You won the $50,000, and made us NC proud.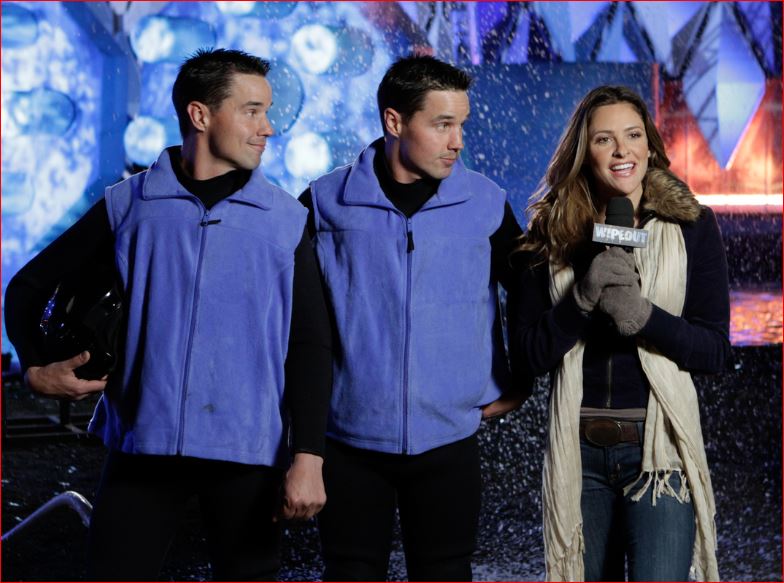 Credit: ABC
Up next for Jill, besides Teen Wolf, is a Christams movie coming out around the holidays. Just getting back from filming, she told us, "The Christmas film is called Christmas in the Smokies (a TV movie) . It's a cute little film and I really enjoyed hanging with the crew since lots of them were from NC!"
 We agree, Jill, it always seems to come back full circle to NC for us as well.
Please follow Jill on all of her adventures!
Teen Wolf season 5 will premiere on MTV June 29th, followed by Jill hosting her weekly show Wolf Watch.